Diversified Communications this week announced the acquisition of Naturally Good Expo in Australia from National Media, strengthening its global natural and organic products brand and aligning with Diversified Communications Australia's Fine Food, FoodPro and FoodTech brands.
Diversified Communications' natural and organic portfolio includes Natural & Organic Products Europe in the UK, Natural Products Scandinavia and Nordic Organic Food Fair in Scandinavia and Natural Products Asia in Hong Kong, along  with print and digital publications including Natural Products News and Natural Products Global.
The company says that the synergies between Naturally Good Expo and these products, as well as others within Diversified Communications' food and beverage portfolio, present opportunities to leverage content and promotions and help drive growth for the businesses and professionals in this fast-growing industry in Australia and New Zealand, recently valued at AU$12 billion.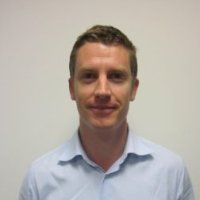 Our teams, with expertise in the food and beverage and natural and organic business sectors, are looking forward working with the natural, organic and healthy products industry in Australia," said general manager of Diversified Communications Australia, David Longman (pictured). "We are committed to developing these relationships quickly to understand their unique business needs, to further develop the show while maintaining a focus on industry insights and education, and to add year-round print and online resources."
Mark Harvey, managing director of National Media added; "I'm confident Diversified Communications are best placed to take Naturally Good on its next stages of growth. In a short few years we've managed to create a truly impressive industry trade show which is still only in its infancy – a reflection of the booming industry and opportunity here in Australia."
National Media launched Naturally Good Expo in 2015. Now in its third year, the event is firmly established as the largest trade show for the natural, organic and healthy products sector in Australia. The expo brings together all sectors of the industry to see the latest products, innovations and trends in food and beverages, supplements, beauty and household products.
Naturally Good Expo 2018 will open at Sydney's International Convention Centre, from April 29-30, under the leadership of Diversified Communications Australia's Group Event Director, Jon Perry.