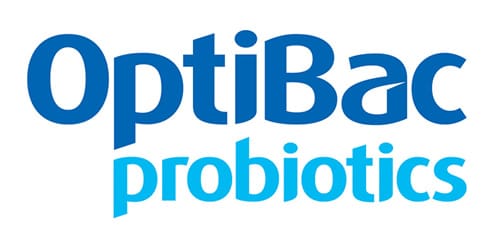 Sales & Training Representative – London
OptiBac Probiotics
Wren Laboratories is a forward thinking, family-run, business based near Andover, Hampshire, which is currently looking to expand its London sales team. We produce a range of nutritional supplements called 'OptiBac Probiotics', which are mainly sold to health food stores and pharmacies across the UK & Ireland. We are committed to growing the business through education, staying at the forefront of research and continuously educating retailers, practitioners and consumers alike on the benefits of probiotics. Our team could be described as close-knit, enthusiastic and dedicated.
We are currently seeking an experienced Representative for London area to visit new and existing retail stockists, developing sales by undertaking staff training and providing support. You will be an experienced representative in this industry and have Diploma, Advanced Diploma or relevant Degree in nutritional therapy / naturopathy / complementary health and be able to clearly demonstrate the qualities necessary to make a first class Sales & Training Representative.
Job Role
– Visit existing and potential new retail stockists
– Perform staff training
– Spend time in top retail stockists interacting with consumers, giving nutritional advice / perform tastings
– Support accounts by visiting to take orders, organise promotions, look after merchandising in order to maximise sales
– Open new accounts, build key relationships and generate sales
– Manage own administration and notes
– Participate in trade and consumer shows
– Regularly liaise with the London Sales & Training Team Leader
– Attend weekly team meetings at the London Office
– Travel regularly to the head office in Hampshire
Requirements
– Diploma, Advanced Diploma or relevant Degree in nutrition / nutritional therapy / naturopathy / complementary health
– Applicants must live within the greater London area
– A full UK driving license and access to a reliable car is advantageous
Experience
– Track record of sales success is essential
– Experience of working in the natural products industry is advantageous
Qualities
– Professional personal presentation
– Good communication skills with good capacity to tailor the delivery of technical information to different audiences
– Good organisation skills
– Strong relationship building skills with ability to gain customer loyalty from retail staff
– Enthusiastic, driven, hardworking and self-motivated
– Appreciation for the value of joining a growing family-ran business
Hours & Salary
– Full time (42.5h/week), Monday to Friday with occasional weekend work, permanent position based in London (must also be prepared to regularly visit the Head Office in Hampshire)
– Competitive salary plus travel expenses covered
To apply
– Please send your up to date CV and cover letter to Sam at [email protected]
– For more information about the company please visit http://www.optibacprobiotics.co.uk
Closing dates for applications
– Applications will close on the 31st March.  Applications sent after this date may not be reviewed. We cannot guarantee a response to all candidates. We may start interviewing as soon as we receive applications so please apply as early as possible.