Solgar UK, Viridian Nutrition, BioCare, A. Vogel, Higher Nature, Terranova and Salus UK are among the big name supplements brands preparing to exhibit at Natural & Organic Products Europe 2017, which returns to London ExCeL on 2-3 April.
According to the latest research by Mintel, the market for vitamins and supplements is healthy[1]. In the UK alone, nearly half of British adults are daily vitamin and mineral users (46% in 2016 vs. 41% in 2015). While as many as 65% had taken some form of vitamins or supplement either daily or occasionally in the last year.
And it's not just multivitamins that are proving popular with consumers (although they are still the top seller). Increasing health awareness across all ages is fueling demand for more targeted health solutions and products designed to proactively support nutritional wellbeing, helping boost total UK sales of vitamins and dietary supplements to £879.3 million in 2015, according to Euromonitor[2].
Of course, there is no one size fits all approach when it comes to natural health and wellness. Retailers who can adapt quickly to the latest innovations and research have much to gain. And thousands of buyers come to Natural & Organic Products Europe to do just that (over 10,200 attended in 2016).
Key trends to look out for, according to Cheryl Thallon, MD of Viridian Nutrition, include "products and services aimed at the mega-elderly (the over 80s), and brands that understand the needs of the 'woman in the middle' – the woman caring for their children and their elderly parents."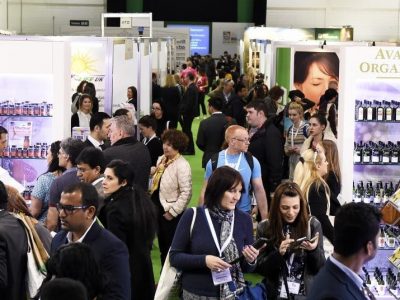 Based on their strong performance in 2016, organic, gluten-free and vegan will also continue to enjoy further market expansion (the certified organic health and beauty market grew by 13% in 2016, according the Soil Association's latest Organic Market Report). While natural plant-based ingredients – echoing consumer preferences in other categories, like food, beauty and household, are expected to feature prominently in new product formulations for 2017.
"Consumers are increasingly aware of needing to read the labels of their supplement jars, as much as they read the labels of their food," comments Henrietta Norton, co-founder of Wild Nutrition. "This is driving a growing attraction to more naturally derived products. Education is the pivotal piece in all of this. Helping the consumer to navigate and understand the natural health market, so that they can make informed and individual decisions to support their health."
The latest innovations
"Over the past 21 years, Natural & Organic Products Europe has become recognised as the key platform for introducing new natural and organic health products onto the European market," says the show's event director Carol Dunning.
"All the major UK natural supplement manufacturers and suppliers are exhibiting – you won't find them together at any other show in Europe this year. Between them and the fantastic array of emerging new brands that we have for 2017, we're confident in saying that every new product innovation that our visitors need to know about will be right here at London ExCeL in April," adds Dunning.
The show's 700-plus exhibitor list includes PhD Nutrition, Bee Health, G & G Vitamins, New Nordic, The Natural Health Practice, Wiley's Finest, Comvita UK, Abundance and Health, Optibac, Better You, Pharma Nord UK, Floradix, Renew Life UK, Natures Aid, Quest Vitamins, Natures' Plus UK, Pukka Herbs, Lepicol (Protexin), Nutristrength, Wild Nutrition, Natures Well Labs, Motion Nutrition, Purition, Chris James Mind Body, ImproveMe, Soria Natural, Vitae Natural Nutrition, Nutrisan and Althae Nutrition. The full list is available here: www.naturalproducts.co.uk/exhibitor-list.
Some of the latest NPD that visitors can expect to see at the show include: BetterYou's Turmeric Oral Spray; BeanAssist by Enzymedica; Siren Natural Female Libido Booster from Global Wholesale Distribution; Dr.Dünner's Phytovitality botanicals range; AromaStick's 100% natural botanical inhalers; Organic Alkaline Infusion powder by Kiki Health; OlioVita Sun by VITAE Natural Nutrition; KalFar Health's Hairtality hair vitamin; and Just For Tummies' specialist For Women probiotic capsules.
New speakers confirmed
Retailers looking to back up these new product innovations with the latest research and advice for their customers should head to the show's Natural Products Talks Theatre. Some of the latest additions to the line-up include Patrick Holford; Dr Marilyn Glenville; Chris Newbold, head of clinical nutrition/technical advisor at BioCare; Graham Botfield, founder of Living Nutrition; Sebastian Pole, co founder of Pukka Herbs; Lisa Bronner from Dr Bronner's Magic Soaps; Ella Mills, founder of the popular blog 'Deliciously Ella'; and nutritionist Shona Wilkinson.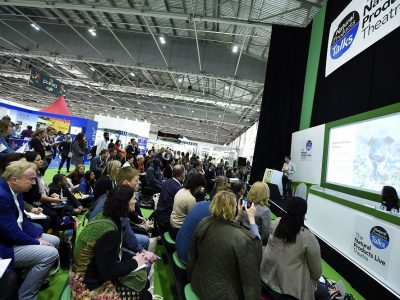 "I love Natural & Organic Products Europe! It's a great opportunity to conduct meetings – everyone who is anyone will be there. It's also great for networking and spotting anything new to the market. I would highly recommend it to anyone in the industry," says Wilkinson.
Previously confirmed speakers include Jim Manson, editor of Natural Products News, outlining the latest findings of the 'Health Check: Natural Products Retailing in 2016-17' survey. He'll also be hosting a series of lively panel debates, including an exclusive 'Brexit Question Time', discussing the implications of Brexit for natural products businesses. He'll be joined by the HFMA's executive director Graham Keen, Patrick Ahern, director general of European Federation of Health Products Manufacturers Associations (EHPM), and Dr Robert Verkerk, executive & scientific director, Alliance for Natural Health International.
Free trade registration
Natural & Organic Products Europe returns to London ExCeL on 2-3 April 2017. For more information and to register, please visit www.naturalproducts.co.uk (direct link: https://registration.n200.com/survey/2y7wdujwsr0sr?actioncode=NPR22).
[1] Source: www.mintel.com/press-centre/social-and-lifestyle/vitamin-and-supplements-market-in-good-health-46-of-all-brits-are-daily-users
[2] Source: Euromonitor International – 2015 UK VMS retail sales data