Chronic tiredness and fatigue have dogged the nation big time, writes Denise Barrett, and never more so since the spectre of COVID and its myriad of implications
There once was a popular acronym, TATT, meaning 'tired all the time'. But nowadays, the condition is much more nuanced. For a start, tiredness can be psychological or physiological. And nothing has brought anxiety, tiredness, even exhaustion, to the fore like the COVID-19 pandemic. The aptly named 'coronacoaster' and its attendant emotional ups and downs has a lot to answer for. 
So-called long COVID with its potentially never-ending symptoms is indiscriminate. Psychologist Evelyn Montgomery is an expert in mood nutrition and a COVID-19 survivor. She says that in her own coronacoaster she is grateful not to have been hospitalized and indeed to have survived. It took a while for her to garner the mental energy to get out of the mindset of victim and into the mindset of survivor. Admirably, Montgomery 'biohacked' her own recovery and now wants to help others.
Nutritional psychology
While supplementation is commonly taken for physical health and wellbeing, the 'nutritional psychology' movement is taking hold and being advocated by Montgomery. She has stepped up to the plate and curated a collection of science-backed, 100% active, bioavailable mood nutrition supplements designed to support and nurture mental health. 
She initially trialled the supplements with her patients in her psychotherapy practice and the results were so powerful that she set out to fine-tune the ingredients and develop the formulas with the intention of shifting the conventional view on supplementation for mental wellbeing. There are four dedicated products in the 360M+E (Montgomery+Evelyn) range, including: Energy ME: Essential, for tiredness; and Happy ME: Essential, for depression. 
Socially jetlagged
It isn't rocket science that tiredness is exacerbated by poor sleep. Research during the lockdowns has shed new light on one of the pillars of sleep science — the phenomenon known as 'social jetlag' – and has brought fresh focus to the importance of sleep quality, as well as quantity. Put simply, social jetlag is the difference between the times we sleep and the times our biological clocks want to us to sleep. 
According to Puressentiel, makers of evidence-based, clinically proven essential oil products, as COVID blurs the boundaries between work and home, the bedroom and the office, workdays and weekends, it is becoming harder to define and separate different aspects of our daily lives.
Dr Chris Etheridge, medical herbalist and advisor to Puressentiel, says that coronavirus has also made us all acutely aware of the importance of respiratory health, and provides an important reminder of the way that breathing patterns can impact sleep patterns and how sleep patterns can influence our breathing. And there is compelling evidence that social jet lag triggers negative changes to the cardiovascular system and increases levels of stress hormones.
"Another cause for concern is that patients who suffer from sleep apnoea seem
to be more at risk if they contract COVID-19" 
Just breathe
Sleep apnoea is when your breathing stops and starts while you sleep. The most common type is called obstructive sleep apnoea (OSA). Sunrise, the company behind the diagnostic home-based sleep test, are drumming up apnoea awareness. Laurent Martinot, CEO and co-founder, comments: "Our findings show that despite studies concluding sleep disordered breathing concerns affect 49% of men and 23% of women aged 40 and above, there is a real lack of knowledge when it comes to sleep apnoea. If left untreated, the condition can lead to a range of serious health conditions from depression and changes in mood to diabetes, hypertension and a higher chance of having a stroke. Another cause for concern is that patients who suffer from sleep apnoea seem to be more at risk if they contract COVID-19." 
Euan MacLennan, herbal director at Pukka Herbs, adds: "Sleep supports the proteins and cells of your immune system to detect and destroy bugs and germs. It also helps to reduce stress, support mental wellbeing and improve heart health." To address quality sleep hygiene, Pukka has developed a range of products such as Night Time tea, Night Time Berry tea and Night Time capsules – a new addition to the range, containing a restorative blend of organic berries, chamomile, valerian and echinacea. Just launched is a new sleep product from the Aqua Herbs tincture range, Chamomile Relax, joined by Pukka's latest tea blend, Fresh Start, to kick-start the mornings in a refreshing, caffeine-free way.
Gut keeping you up?
Gut health expert Camilla Gray, nutritional therapist at Optibac, says good quality sleep is also correlated with a larger amount of bacterial diversity in our guts. "Generally," says Gray, "those who have a high diversity of microbes in the gut are considered the healthiest. So, if you have low diversity, it may mean that you are at risk of experiencing poor sleep. Modern day factors can reduce the diversity of gut bacteria but it's also believed that our gut bacteria have their own circadian rhythm." 
Gray suggests eating no later than 8pm with a meal rich in carbohydrates that can help to encourage the body to produce serotonin. Serotonin is a chemical precursor to melatonin, the main hormone involved in sleep, so Gray recommends eating foods that can help manufacture it. Serotonin is made from a constituent of protein called tryptophan, found in foods like fish, turkey, chicken, cottage cheese, beans, avocados and bananas.  
Making scents
Weleda has harnessed 'the power of nature' to launch new Aroma Showers, a range of four mood-enhancing, spa-worthy preparations inspired by the scents of the natural world and their proven aromatherapeutic benefits. "Fragrances have a unique effect on us: not only do they evoke memories, but they also affect our wellbeing," says Dr Leo Zängerle, head of Weleda fragrance development. "Many plants contain essential oils that can revitalize, harmonize or calm the body, mind and spirit." Two of the variants especially relevant to the category are Energy and Relax. 
Rescue – a Nelson's brand – has a new collection designed to help prepare for sleep, balance mood and focus the mind. The products combine signature Rescue essences with a fusion of natural ingredients including saffron, CBD, ashwagandha, ginkgo biloba and passionflower. The collection is available in a number of formats including a balm, capsules and spray.
Swedish brand WellBeMed has developed WellBeSleep, a range of products to savour before bedtime. Offered in Shot and Bar variants, they contain lemon balm and hops.  
Aromatherapy Sleep Stones from CorinCraft are created from natural volcanic rock infused with organic essential oils of lavender and chamomile to fill the bedroom with fragrant, sleep-enhancing aromas. 
And, Naturopathica has targeted nutrition for vegans, vegetarians and flexitarians with products such as Vegan Life Fatigue Fighter capsules that include guarana, ginseng, iron and a vitamin B complex. 
So, how are tiredness products faring in the stores? Nishma and Vimal Shah run Pure Health in Southgate, North London, offering a comprehensive selection for a healthy, balanced lifestyle. Nishma reports: "We have been supporting our customers on-going to deal with sleep and stress issues brought on by COVID. Really popular products are chamomile tea, lavender essential oil and BetterYou Magnesium Sleep Spray. Beta glucan supplements by Solgar and Viridian have been popular to maintain immune health, while those suffering from fatigue and the after-effects of COVID have really benefitted from ginseng and ashwagandha supplements."
Fighting fibromyalgia
A new peer-reviewed pilot study published in Panminerva Medica shows that supplementation with Pycnogenol may support reduction of symptoms associated with fibromyalgia. According to natural health physician Dr Fred Pescatore, fibromyalgia is a chronic and debilitating condition that causes severe widespread pain throughout the body, often categorized by chronic fatigue, muscle and joint pain, cognitive and mood disturbances and irritable bowel syndrome. "It is not clear what causes the pain associated with fibromyalgia," says Pescatore, "yet we know oxidative stress is a key contributing factor." 
Pycnogenol is a natural plant extract originating from the bark of the maritime pine and is found to contain a unique combination of properties. Pycnogenol is distributed exclusively worldwide by Horphag Research.
Coronasomnia
Emily Simpson is nutritional expert and product development technologist at BetterYou. "Now more than ever," she says, "in the midst of so-called coronasomnia, it's imperative that people are aware of the common vitamin or mineral deficiencies, such as magnesium, which can affect our ability to sleep. An important factor in how our body manages its sleep cycle, a magnesium deficiency can affect not only our ability to fall asleep but the quality of sleep we're able to achieve. Magnesium promotes relaxation of the muscles by binding to and stimulating the gamma-aminobutyric acid (GABA) receptors in our brain and nervous system, which helps the brain switch off in preparation for sleep. Adding a supplement or transdermal magnesium product to our daily routines will help to elevate levels of this important nutrient, promoting overall wellbeing, relaxation and helping to overcome sleepless nights.
"Vegans and vegetarians," says Simpson, "may experience nutritional gaps from cutting out certain food groups. This can be particularly pertinent when it comes to feelings of tiredness and fatigue, as energy-enhancing B vitamins are mainly found in foods from animal sources. Taking a B vitamin supplement can correct deficiencies and raise energy levels."
FSC Magnesium and Vitamin B6
FSC
Tel: 0800 083 0356
E-mail:  [email protected]
www.fscsupplements.com
Magnesium is needed for energy production, growth and repair, and formulation of blood cells, nerve signals and muscle relaxation. This high potency formulation has Vitamin B6 added to assist the absorption of the Magnesium.
As with all FSC supplements, FSC Magnesium 500mg is made in the UK with the finest ingredients and based on widely recognised scientific evidence of their health qualities. Our formulations provide maximum efficiency with minimum additives.
Suitable for Vegetarians and recommended to take one tablet daily with with food. 
Bio-Kult Migréa
Bio-Kult – ADM Protexin Ltd
Tel: 01460 243230
E-mail:
[email protected]
www.bio-kult.com
Don't leave your customers in the dark with head discomfort! Bio-Kult Migréa is an advanced multi-action live bacteria formulation that targets both the digestive tract and the head. Alongside the same great 14 strains of bacteria found in the original Bio-Kult, Bio-Kult Migréa has the added bonus of magnesium and vitamin B6, both of which contribute to normal functioning of the nervous system, and reduction of tiredness and fatigue. Vitamin B6 contributes towards the normal function of the immune system and has been shown to help protect against inflammation. Vitamin B6 also contributes to the regulation of hormone activity.
Koregin 3000
HealthAid Ltd
Tel: 020 8426 3400
E-mail: [email protected]
www.HealthAid.co.uk
Mind & Body stimulation – Koregin 3000 is a traditional energy booster used to help the body cope with physical and psychological stress and infections. Koregin 3000 capsules contain highly concentrated Korean Ginseng root extract. It provides 600mg of the finest quality standardised Ginseng Extract from herb grown in the Korean foothills. Korean Ginseng a popular choice, as it promotes an overall feeling of wellbeing. Research has suggested that Korean Ginseng may also help men who suffer from Impotence by improving erectile function. Koregin® 3000 retails at £15.99 for 30 Capsules. Contact HealthAid Ltd on 
020 8426 3400 for purchase and stockist information or visit www.healthaid.co.uk   
Ener-C Sport Electrolyte Drink Mix
Kinetic Natural Products Distributor
Tel: 08450 725 825
E-mail:  [email protected]
www.kinetic4health.co.uk
Ener-C Sport Electrolyte Drink Mix is a natural and caffeine-free way to support your wellness and sports performance. Ener-C created a mixed berry flavoured drink mix, that can help replenish those essential minerals and electrolytes. Always designed with you in mind, Ener-C's Sport's light flavour comes from real fruit powders. Packed with nutrients and electrolytes in their most bio-available forms for superior absorption and efficacy. Refuel your active lifestyle!
For more information or to place an order, visit www.kinetic4health.co.uk or email
[email protected]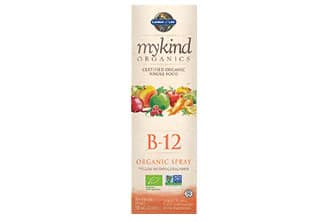 Mykind Organics Vitamin B12 Spray
Kinetic Natural Products Distributor
Tel: 08450 725 825
E-mail:  [email protected]
www.kinetic4health.co.uk
mykind Organics Vitamin B12 Spray is a vegan formula made with over 20 organic fruits and vegetables! Each serving supplies 500mcg of Vitamin B12 as methylcobalamin – a natural form that is easily recognised and utilised by the body. The spray format allows for fast absorption of this vital nutrient. With its delicious tasting organic raspberry flavour, this formulation is completely free of artificial colours, flavours, sweeteners or preservatives. It is independently certified organic, non- GMO, gluten free, vegan, soya free and kosher. For more information or to place an order,
visit www.kinetic4health.co.uk or email [email protected] 
Organic Traditions Focus Fuel Coffee
Kinetic Natural Products Distributor
Tel: 08450 725 825
E-mail:  [email protected]
www.kinetic4health.co.uk
Organic Traditions Focus Fuel Coffee is an instant coffee blend with lion's mane mushroom, gotu kola, brahmi, MCTs from coconut oil and plant-based omegas. This instant coffee blend is dairy free, made with our signature coconut milk powder and provides you with an energizing, nourishing boost. The Organic Traditions Focus Fuel Coffee consists of botanicals that are traditionally used to support focus, memory and creativity. Simply add to hot water for an instant creamy, delicious drink. Keto and vegan-friendly. Are you ready to get focused? For more information or to place an order, visit www.kinetic4health.co.uk or email
[email protected] 
Lamberts® MagAsorb® Powder
Lamberts Healthcare Ltd
Tel:  01892 554313
E-mail:  [email protected]
www.lambertshealthcare.co.uk
Magnesium is increasingly recognised as a nutrient that contributes to the reduction of tiredness and fatigue. In the highly bioavailable citrate form, each 5.5g scoop provides a full 375mg of magnesium, which is 100% of the adult NRV. Our highly soluble, pleasant citrus flavoured powder is suitable for vegetarians and vegans, and is easily mixed into a glass of water. Some clients struggle to take magnesium products due to the tablet size, making this product an ideal choice.
B-energy
New Nordic Ltd
Tel: 0800 389 1255
E-mail:  [email protected]
www.newnordic.co.uk
b-energy™ mega Strength contains vitamins B2, B3, B6, B12, C and magnesium which help to reduce tiredness and fatigue. This vegan, daily supplement supports your body when you need that extra energy. There's a number of reasons why b-energy™ mega strength can give you a full body boost as it also;
• Supports your immune system
• Contributes to mental function & concentration
• Strengthens your body during stressful times
• Protects against oxidative stress
• Helps the body to function at optimum levels.
The content of the long pepper extract supports the uptake and utilisation of the herbs and vitamins within the capsules, and supports the cells and energy production, which means you get even more out of just two capsules a day!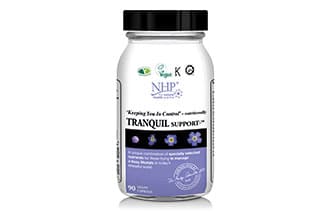 TRANQUIL SUPPORT
Tel: 01892 507598
E-mail:  [email protected]
Keeping You In Control – Naturally
A unique formulation of specially selected nutrients for those trying to manage a busy lifestyle in today's stressful world.
Contains
• All the B vitamins with extra B5 (stress relief and energy), magnesium (relaxation and sleep), chromium (blood sugar balance), curcumin (antioxidant and anti-inflammatory), Siberian ginseng (balance), L-theanine (stress and anxiety) and aloe vera (digestion, immune support)
Free From Sugar, Gluten, Starch, Soya, Wheat, Dairy, GMOs, Fillers, Binders, Anti-caking Agents, Artificial Sweeteners, Flavours, Colours, Preservatives.
Nutrients in their most bioavailable form to aid absorption. Vegan and Vegetarian Society registered, Kosher and Halal approved.
[email protected]
Tel:  01892 507598
NutraBoost Herbal Remedy Tea
NutraTea
Tel: 0203 146 7150
E-mail:  [email protected]
www.nutratea.co.uk
NutraBoost® by Nutra Tea® is 1 of 22 herbal remedy teas that has been expertly formulated to maintain optimal stamina, feelings of energy and vitality. This unique herbal blend contains 100% active botanicals that have been sustainably sourced including Ashwagandha, Rhodiola, Liquorice and many more well-established ingredients to help maintain physical and mental capacities. The comprehensive herbal tea blend offers 2 grams of active ingredients with no additives, oils or excipients enabling it to be reused throughout the day to help maintain a mental calm and promote vitality.
SOiL Organic Aromatherapy Focus Blend
Pravera Ltd
Tel: 01557 870203
E-mail:  [email protected]
www.soilorganics.co.uk
This stimulating and energising blend of lemongrass, rosemary and black pepper organic essential oils helps to focus the body and mind, boosting concentration and leaving tiredness at bay. This essential oil blend has been formulated by a certified aromatherapist and is perfect for decreasing fatigue and increasing focus. The SOiL Organic Aromatherapy range includes organic essential oils, carrier oils, massage oils and remedy rollers for your health and well-being. If you are interested to stock the SOiL Organic Aromatherapy range, please get in touch with Pravera Ltd for your information pack.  
B4Health™
Wholesale Health Ltd
Tel: 01606 889905
E-mail:  [email protected]
www.wholesalehealthltd.co.uk
B4Health™ by Good Health Naturally is a full B-vitamin complex, containing the eight essential B vitamins, plus vitamins C and D3, and Selenium for healthy homocysteine level support. Combined, B-vitamins contribute towards a healthy nervous system, cell metabolism and the process of converting food into energy. More specifically, vitamin B2 (Riboflavin) helps to regulate mood and energy, whilst vitamin B9 (L-5-Methyltetrahydrofolate) contributes towards healthy brain function and energy-regulation. B6 and B12 have a key direct effect on mood and neurotransmitter regulation, thereby helping to reduce feelings of tiredness and fatigue. Sublingual dropper for fast and efficient absorption. Vegan friendly.