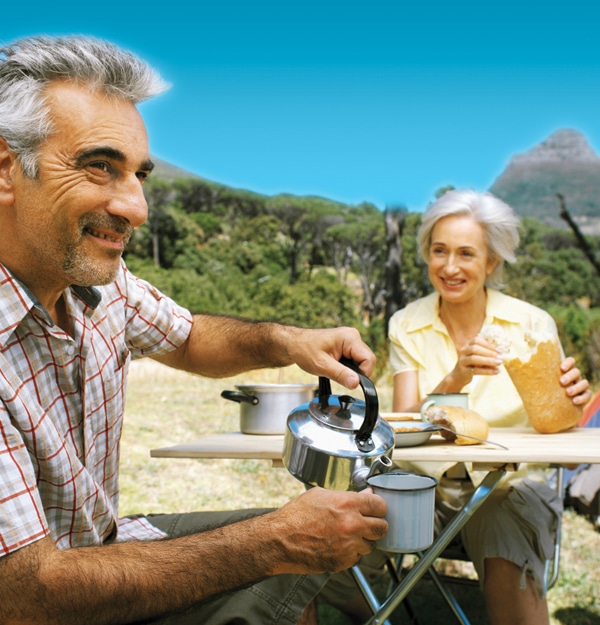 Sarah Callard looks at the latest natural products for protecting and maintaining good heart health.
Heart disease is more common in the UK than in non-industrialised countries and many other industrialised nations. This is thought to be due to lifestyle factors such as smoking, poor diet, lack of regular exercise and too much alcohol. Most heart attacks are caused as a result of coronary heart disease (CHD).
High blood pressure or hypertension can also put a massive strain on the heart and lead to CHD. CHD is a condition whereby a waxy substance called plaque builds up inside the coronary arteries which supply blood to the heart. When plaque builds up the condition is called atherosclerosis. Sometimes this plaque can lead to the development of a blood clot which can prevent or inhibit blood flow through the artery.
Aiming low
High cholesterol, smoking, poor diet and excess weight are all factors which can contribute to heart disease. Cholesterol is a fat made by the liver from the saturated fat that we eat. It is essential for healthy cells, however, if there is too much in the blood it too can lead to CHD.
High cholesterol means anything above the recommended norm of 5.0, and the higher the level the higher the risk of developing heart disease and stroke. Julie Lamble, nutritional expert at Lifeplan, says: "High cholesterol levels are a problem that can lead to heart disease and strokes."
Cholasitrol from Lifeplan is a supplement containing plant sterols and stanols, health promoting substances found in small quantities in fruit, vegetables, nuts and seeds, which have been found to be effective at reducing cholesterol levels because they interfere with the absorption of dietary cholesterol.
A healthy diet low in saturated fat is vital for good heart health. Reducing intake of fats found in red meat, fried foods and high-fat dairy products, eating more soluble fibre such as that found in beans, nuts, fruit and vegetables, and reducing salt and sugar intake is also beneficial.
Eating seeds is particularly beneficial because they're high in Vitamin E, a fat-soluble antioxidant that helps protect cell membranes and stops fats from oxidising in the body.
"Large doses of omega-3 may reduce the risk of a heart attack by 30%."
Antioxidant actions
Key nutrients for good heart health include antioxidants such as Vitamins C and E. Says natural health expert Marilyn Glenville: "The most vital nutrients for heart health are the antioxidant vitamins A, C, E, zinc and selenium."
She adds: "In one study patients who had arteriosclerosis [furring of the arteries] were either given Vitamin E or a placebo. Vitamin E reduced the risk of a heart attack by 75 per cent as it helps to prevent
abnormal blood clotting."
Glenville adds that Vitamin D is also important for maintaining good heart health. "It can inhibit substances that cause inflammation and also help to boost those that are anti-inflammatory. It has also been shown to lower C reactive protein – one of the markers of inflammation," she explains.
Pump it up
Research has revealed that the antioxidant Coenzyme Q10 (CoQ10) can be very beneficial for good heart health, and it is generally considered to be the key nutrient for the heart.
It is an antioxidant which is thought to support energy production within the body. It is known that the body's ability to produce its own CoQ10 diminishes with age.
CoQ10 is thought to be better absorbed when fats are present in the body, and some manufacturers, including Viridian with its Co-ensyme Q10 with MCT product, combine CoQ10 with Medium Chain Triglcerides (MCT).
MCT are a class of fatty acids with a slightly lower calorie content than other fats. They are also thought to be absorbed and burned as energy more quickly. The inclusion of MCT in CoQ10 supplements is likely to improve its absorption levels.
Higher Nature's Cardio Heart Nutrients supplement combines CoQ10 with tri-methyl glycine (TMG), folic acid, vitamins B12, B6 and B2. "These nutrients have been found to help maintain healthy homocysteine levels," explains Jackie Newson, nutritional therapist at Higher Nature. "Raised levels of homocysteine are associated with an increased risk of heart disease," she adds.
Fantastic fish oils
Fish oils and essential fatty acids (EFAs) offer valuable protection for heart health. Says Glenville: "The omega-3 fish oils are particularly important because they not only help prevent abnormal blood clotting, they can also help to lower bad cholesterol and increase the levels of good cholesterol or HDL."
Jackie Newson from Higher Nature, which produces a range of EFA supplements like its Essential Omegas 3:6:7:9 product, says: "Large doses of omega-3 may reduce the risk of a heart attack by 30 per cent."
"Coronary artery disease is caused by inflammation of the arteries. Eating more polyunsaturated fats (PUFAs), such as omega-3 essential fatty acids, helps to manage the body's natural inflammatory response," explains Newson, adding: "Although the risk of heart disease does have a genetic tendency, as well as being affected by your diet and lifestyle, it is clear that the fats and oils we consume are important."
Equazen produces a range of products containing EFAs derived from sustainable fish stocks of sardines and pilchards. And Cardioace from Vitabiotics combines antioxidants with herbs such as garlic and omega-3 fish oil.
"Garlic can help to support blood pressure and cholesterol levels while also helping to maintain healthy arteries."
Plant power
Phytoestrogens are plant-derived compounds that can act like oestrogen in the body. Soya beans are one source of phytoestrogen along with chick peas, legumes, peas, lentils, sunflower seeds and nuts.
They are known to be beneficial for many health problems, especially hormonal health, and they have also been linked to improved heart health because they are thought to help lower 'bad' cholesterol and increase the levels of 'good' cholesterol.
"Phytoestrogens are another food group that has this effect on LDL and HDL," says Marilyn Glenville, adding: "…and they have the benefit of helping to lower triglycerides (your stored fat)."
Herbs for heart health
Certain herbs such as ginkgo and garlic have been traditionally used to maintain good heart health for centuries in some form. "Garlic can help to support blood pressure and cholesterol levels and helps to maintain healthy arteries," says Newson.
Nature's Best's High Strength Odour Control Garlic Tablets have been formulated with a tablet coating to retain allicin – the active compound which is responsible for the strong smell of garlic and its health properties, while at the same time controlling the garlic odour which many people can find very unpleasant.
Kwai garlic supplements from Lichtwer Pharma use only organically grown Chinese garlic for its range which combines garlic with other positive heart friendly nutrients such as omega-3 oils and other antioxidants.
Other heart-healthy herbs include hawthorn, which is thought to boost dilation of blood vessels, thereby strengthening the heart and lowering blood pressure. These powerful effects can be traced to the pigment found in hawthorn flowers, leaves and berries – they contain bioflavinoids which have strong antioxidant properties.
Ginseng, which has traditionally been a mainstay of Chinese medicine, is thought to help manage high pressure and also improve cardiovascular function.
Green tea is another herb used extensively in the East that is thought to be beneficial for good heart health in the West. Scientific research has discovered that drinking green tea may help to reduce the risk of coronary artery disease. It also has the advantage of being widely available from all health food stores with a tea section and in supplement form for people who dislike the bitter taste.
Getting to the heart of it
So what is the number one rule for maintaining good heart health throughout our lifetimes? Marilyn Glenville puts it succinctly: "Quite simply, the best thing you can do for your heart is to eat a healthy, balanced diet. It is especially important to increase your intake of oily fish, nuts, seeds and oils because they are good sources of EFAs which are known to prevent heart disease."
Superfood supplements
There has been a lot of  interest in so-called 'superfoods' and the protection they offer against heart disease. Chlorella, a green algae which contains carotenoids, magnesium and chlorophyll, is thought to reduce the risk of heart disease by lowering blood pressure.
Spirulina is a micro salt water plant or algae which is also referred to as a superfood. It contains a wide range of minerals as well as the essential fatty acid, gamma-linolenic acid (GLA), which is thought to help reduce cholesterol and protect against heart disease.
Acai berries, similar to blueberries, are thought to help lower cholesterol and blood pressure. They are also rich in antioxidants and potassium, and have anti-inflammatory properties.
Montmorency cherries, such as those used to create the CherryActive range of liquid and capsule supplements, are sometimes described as a superfood. They are a good source of quercetin, which is known as a powerful antioxidant with anti-inflammatory and other health-promoting properties.
CherryActive md John Carey says that the active ingredient in the cherries is anthocyanins which offer powerful cardiovascular protection with an anti-inflammatory effect.
He explains: "Our products are made from 100% Montmorency cherries using our special production techniques which optimizes the powerful antioxidant nutrients in CherryActive products."
Healthy heart product listings
Cleanmarine Krill Oil
Savant Distribution Ltd, Quarry House, Clayton Wood Close, Leeds LS16 6QE
Tel: 08450 606070
E-mail: [email protected]
www.cleanmarinekrill.co.uk
Cleanmarine Krill Oil is the first omega 3 oil in Europe certified to the Marine Stewardship Council's standard for sustainability.  Providing support for heart, brain, vision and joints, Cleanmarine Krill Oil delivers omega 3 in a more bioavailable form than fish oil with recent studies demonstrating that Krill Oil raised HDL by 10 times more and lowered LDL by seven times more than fish oil. With the added benefits of the powerful antioxidant astaxanthin,100% purity and no fishy repeat, Cleanmarine Krill Oil gives consumers confidence that they are buying a superior omega 3 supplement and supporting sustainable fishing practices.
Lamberts® Pure OracOmega®
Lamberts Healthcare Limited, 1 Lamberts Road, Tunbridge Wells
Kent, TN2 3EH
Tel: 01892 554 312 • Fax: 01892 515 863
www.lambertshealthcare.co.uk
Lamberts® OracOmega® combines a healthy dose of plant antioxidants, (from green tea, rosemary and oregano extracts), with our pure fish oil, to create a unique high potency product. No other product is designed to help protect the precious omega-3s after they've been swallowed and when they are being transported around the body in the blood stream. A daily dose of two capsules provides an impressive 2500 Oxygen Radical Absorbance Capacity (ORAC) units in addition to a full 760mg of omega 3s, including 390mg of EPA and 260mg of DHA.
Vitabiotics Cardioace Plus
Vitabiotics, 1 Apsley Way, London, NW2 7HF
Tel: 020 8955 2600 • Fax: 020 8955 2602
www.vitabiotics.com
Vitabiotics Cardioace Plus, an advanced supplement with cholesterol maintaining plant sterols is the latest addition to the Cardioace range.  Cardioace Plus is the only heart health supplement which combines plant sterols with 24 other heart maintaining nutrients. Cardioace Plus is a unique combination of omega-3 fatty acids, garlic, antioxidants and important trace minerals, which all play an important role in cardiovascular health. Additional advanced ingredients also include l-carnitine l-tartarate, one of the most important nutrients for maintaining cholesterol and triglycerides as well as antioxidants such as alpha lipoic acid, reservatrol, lycopene and Co-Q10 to help maintain heart health. RRP £16.30 for 60 capsules. www.cardioace.com
HeartMax®
HealthAid Ltd, HealthAid House, Marlborough Hill, Harrow, Middlesex, HA1 1UD
Tel: 020 8426 3400 • Fax: 020 8426 3434
E-mail: [email protected]
www.HealthAid.co.uk
The heart is the key organ in the circulatory system. As a hollow, muscular pump, its main function is to propel blood throughout the body.  If its function is in any way impaired this can affect the performance of the whole body. HeartMax™ has been specially formulated to combine the benefits of Omega-3 EPA/DHA with garlic, amino acids, and powerful antioxidants; to help maintain a healthy heart, circulation and cholesterol balance. HeartMax™ retails at £20.49 for 60 capsules. Contact HealthAid® on 0208 426 3400 for purchase and stockist information or visit www.healthaid.co.uk
Womega
Tel: 01273 570987 • Fax: 01273 691226
E-mail: [email protected]
www.riohealth.co.uk
Womega – specially formulated for women to help maintain a healthy heart. Womega is a unique combination of five ingredients especially formulated for women before and after the menopause, because the body loses some of its natural protection at this time of life. It contains omega-3 fatty acids from fish oil which are known to have a positive effect on maintaining a healthy heart and blood vessels, MenaQ7 – a natural form of Vitamin K2 that may help to maintain healthy blood vessels, Vitamin D, Cocoa extract which is rich in polyphenols (antioxidants) and a Spirulina algae extract. Womega has a unique chocolate smell and causes no fishy aftertaste! 30 caps £9.99
BioCardio® Liquid
BioCare®  Ltd, Lakeside, 180 Lifford Lane, Kings Norton, Birmingham B30 3NU
Tel: 0121 433 3727 • Fax: 0121 433 8705
E-mail: [email protected]
www.biocare.co.uk
BioCardio® Liquid is a high potency supplement consisting of plant sterol esters and omega-3 fatty acids from south pacific anchovies and sardines, flavoured with natural essential oil of orange. Sterols and fish oils may support the body's lipid metabolism and maintain cardiovascular function and the integration of these two ingredients may provide greater health benefits than using them independently. BioCardio® provides 1300mg of plant sterols and 2950mg of EPA and DHA per 10ml dose. These highly purified oils are naturally concentrated using a unique enzymatic process and so retain their natural triglyceride form. RRP £29.95 for 300ml. Available online from www.biocare.co.uk or by calling 0121 433 3727.
Nature's Answer Platinum Liquid COQ10
Natures Aid Ltd, St. Georges Park, Kirkham Preston, Lancashire, PR4 2DQ
Tel: 0845 0725 825 •  Fax: 0845 0725 826
E-mail: [email protected]
www.kinetic4health.co.uk
Co-Q10, an antioxidant, plays a key role in supporting heart health. It also acts as a "spark plug" for the cells, helping the body produce energy. Liquid Co-Q10 is combined with Rice Bran Oil to improve absorption. Quik-Sorb is an exclusive blend of herbs known to enhance delivery of nutrients to the body. Nature's Answer – high-quality natural products for vital healthy lifestyles since 1972.
Krill Oil 500mg
Natures Aid, St. Georges Park, Kirkham Preston, Lancashire PR4 2DQ
Tel: 01772 686231
E-mail: [email protected]
www.naturesaid.co.uk
Krill are an excellent source of omega-3 essential fatty acids.  The omega-3 fatty acids found in Krill Oil are present as phospholipids, which are more easily absorbed than traditional triglyceride fish oils. Research indicates that phospholipid omega-3 fatty acids have greater bioavailability for cell growth than omega-3 triglycerides and are only found in Krill. Also contained in Krill Oil is Astaxanthin, a powerful antioxidant responsible for the product's deep red colour and is a strong anti-inflammatory that has been shown to protect the skin and eyes from the effects of the sun. Natures Aid Krill Oil 500mg is sourced from sustainable Krill harvests.