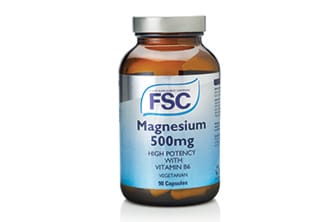 With mounting research emphasizing the crucial part the microbiome plays in preventing and fighting disease, Jane Wolfe takes a look at the best ways to optimize gut health
A few years ago discussing digestive health over the dinner table would have been taboo, but we now seem only too happy to spill our guts as evidence mounts linking the state of our stomachs to our overall health and wellbeing.
And it's not just dry medical articles pushing this message either, with 'good gut guides' featured in every national newspaper, and figures like DJs and TV presenters The Mac Twins (Lisa and Alana Macfarlane) attempting to make digestive health 'cool' with the launch of The Gut Stuff – an online resource designed to 'debunk the fads and demystify the science' for Joe public.
Professor Tim Spector, head of the British Gut project and author of The Diet Myth: The Science Behind What We Eat, believes we should be looking at our stomachs in a new way: "We need to view the gut as a new organ in our bodies in the same way we view our pancreas, liver or kidneys – the microbiome is the key endocrine organ for our metabolism. The gut has been associated with pretty much every disease, but we don't yet know how big its role is in each of these diseases, and this might vary from person to person."
Therefore, when looking to optimize gut health it isn't a case of one size fits all, as everyone has different requirements, so to address this, personalized gut microbiome analysis and interpretation services are now surfacing. "I think the general public are really embracing gut health and want to eat foods that are good for their microbes," says Spector. "Now everyone can measure the state of their microbiome health by post and on the Internet – like through the British Gut Project – and I think this will be routine within five years."
The spice of life
Spector says a varied diet is key to a healthy microbiome. "Gut health is measured by diversity; the more diverse, the better. If you want to be healthy and reduce your chance of having a disease you need to have as diverse microbiome as possible, and in order to do that you need to eat well."
So what should we be eating to optimize our gut health? "There are some general rules and then the subtleties will depend on your individual make-up," says Spector. "People should be having twice as much fibre as they are now – about 40g; they should be eating fermented foods regularly; and it's also important to understand prebiotics – many things are good for you because they contain polyphenols, which feed microbes, so coffee, dark chocolate and olive oil, for example. The link between these antioxidants and our microbes is becoming clear."
When seeking to promote gut health, the first thing that usually springs to mind is a probiotic supplement. However, Spector isn't sure supplements are the answer for everyone. "Probiotics supplements are useful for the very young, very old, very ill or those on antibiotics – that has now been proven. But it's not yet clear whether they prevent anything if someone is very healthy. So it's uncertain whether you're better off taking a natural yoghurt or a probiotic. Personally, I think food is the best route for most people."
People should be having twice as much fibre as they are now – about 40g; they should be eating fermented foods regularly; and it's also important to understand prebiotics – many things are good for you because they contain polyphenols, which feed microbes, so coffee, dark chocolate and olive oil, for example
Don't fear the ferment
The benefits of fermented foods are becoming more widely known, partly due to exposure via various media channels. Earlier this year, the BBC show Trust Me I'm A Doctor conducted research into the effects of a number of different fermented foods. 30 volunteers were split into three groups who consumed either an off-the-shelf probiotic drink, kefir or foods rich in the prebiotic fibre inulin (Jerusalem artichokes, chicory root, onions, garlic and leeks) for four weeks. Although all groups saw a change in bacteria, the biggest change was seen in the kefir group, which experienced a significant rise in Lactobacillales.
"Fermented foods by their very nature are quite acidic and so these microbes have had to evolve in order to cope with these sorts of environments so they're naturally able to survive in acid," commented Dr Paul Cotter from the Teagasc Research Centre in Cork, who helped with the analysis. "That helps them to get through the stomach in order to then have an influence in the intestine below."
Alana Holloway first started fermenting in 2011 to manage her chronic full body eczema by nurturing a healthier gut. Having experienced a wide range of health benefits from eating fermented foods, she started the food and drink subscription box Fermented by L A B in April and is now branching out into retail.
We've been warned against bacteria for years and people get nervous about the safety aspect – it's the way we're conditioned. Seeing fermented foods on shop shelves will help people become more acquainted with them. We are seeing things like sauerkraut, kimchi and kombucha cropping up on menus, which is great
"I started to read about fermented foods and then made my first batch of sauerkraut. I had a bit each day and noticed my healing process really speeded up. My skin wasn't so inflamed, I started to get more energy, and within three months I thought, hold on I'm really onto something. Over time I've done a lot of research and discovered that even a teaspoon of sauerkraut has got trillions of good bacteria in it. This compares with a probiotic supplement, in which you'll be lucky to get 50 billion colony-forming units."
Holloway admits some people are wary of fermented foods but believes this can be overcome by normalizing them. "We've been warned against bacteria for years and people get nervous about the safety aspect – it's the way we're conditioned. Seeing fermented foods on shop shelves will help people become more acquainted with them. We are seeing things like sauerkraut, kimchi and kombucha cropping up on menus, which is great. It's about getting it on all the channels – social media, supermarkets, workshops – seeing it more, tasting it more."
"There is so much science behind how fermented foods can benefit us in multiple ways," adds Holloway. "It's the big umbrella terms like inflammation, immune, brain health, depression, anxiety, as well as everyday benefits like better digestion – there is research into so many different areas."
From the bottom up
A less traditional way to improve the state of one's gut is through faecal microbiota transplantation (FMT) which involves the implantation of beneficial intestinal bacteria and yeasts from a healthy donor into the colon of a person whose gut bacteria is lacking density or diversity.
One of the few places offering this treatment is The Taymount Clinic in Hertfordshire, which was co-founded by naturopathic doctor Enid Taylor six years ago. "When we started, FMT wasn't widely known," says Taylor, "and the medical profession was holding its hands up in horror and talking about the 'ick factor'. Now every university around the world is looking into FMT, and I think it's going to be common knowledge very soon. The medical profession is realizing there is something in it and taking notice."
"The only thing we can claim FMT treats is Clostridium difficile – and we have a 100% successful track record treating that," says Taylor. "Other conditions seem to change because of the indirect effect of res-toring someone's microflora. You clean up the inside of the gut and the body can turn its attention to other problems. There are lots of conditions where the gut is disbiotic, such as ulcerative colitis and MS, and we've also noticed that depression, mental acuity and 'brain fog' are closely linked to the state of the gut."
Although Taylor agrees that probiotics have their place, she believes FMT offers a far more effective treatment. "When you buy probiotics you're looking at eight strains, 12 strains, but we're giving you over 11,000, and not in a commercially mutated form. Once you take a microbe from its habitat and put it into another environment it starts to adapt and mutate. So in commercial probiotics the microbes aren't the same as were originally sourced – they may do the same thing for the gut, they may contribute to the environment, they may support the others, they do good, but they're not going to be the same species that came from the living body so they will form a colony but won't engraft, they won't set up home and stay. Probiotics can be good while you're taking them but they're not going to correct the problem, and once you stop taking them there's no sign of them in your gut within two weeks.What we offer is the living full panoply of all the microbiome together."
A shop with a view
Belinda Murray, proprietor of Herbaceous in Whitstable, usually suggests taking a probiotic – Bio-Kult sells particularly well – and looking at diet when it comes to her customers' digestive health.
"Fermented foods are definitely becoming more popular and I talk to people about how they can help the gut microbiome. I am asked quite a lot for kefir and have been advising people to try to get hold of a culture and make it for themselves. I also sell sauerkraut and kombucha. I've attended several workshops on cultured foods such as yoghurts and kefir and believe it's important to educate consumers. There are a lot of good books out there such as The Art of Fermentation by Sandor Katz and Nourishing Traditions by Sally Fallon, and more community spaces are doing workshops where people can learn about fermentation.
"Bone broth is a big thing now too, and I sell lots of turmeric for people to make their own gold milk for digestion. Cider vinegar has gone through the roof as well – we can't get enough."
Murray also recommends teas to help with digestion, and cites camomile, peppermint, fennel and Yogi Stomach Ease as top sellers in this sector.
Digestive Health Products
FSC Magnesium 500mg
FSC
Tel: 0800 083 0356
E-mail:  [email protected]
www.fscsupplements.com
Magnesium is needed for energy production, growth and repair, and formulation of blood cells, nerve signals and muscle relaxation. This high potency formulation has Vitamin B6 added to assist the absorption of the Magnesium.  As with all FSC supplements, FSC Magnesium 500mg is made in the UK with the finest ingredients and based on widely recognised scientific evidence of their health qualities. Our formulations provide maximum efficiency with minimum additives. Suitable for Vegetarians and recommended to take one tablet daily with with food. 90 tablets cost: Trade £4.38, Retail £10.50.
Heath & Heather Organic Super Seeds
Heath & Heather
Tel: 0151 522 4000
E-mail:  [email protected]
www.heathandheather.co.uk
Having recently received a prestigious Great Taste award, Heath & Heather's Organic Super Seeds is a naturally caffeine free herbal tea that digs down to the brand's roots, honouring traditional home remedies used to ease digestion; featuring coriander, anise, fenugreek and fennel seeds. Organic Super Seeds is a perfect 'After Dinner' blend with a subtle sweet flavour, just what you need after a heavy meal. Heath & Heather's vast range of teas are designed to help you discover the best you that you can be. For more information visit www.heathandheather.co.uk, or explore via the hashtag #PowerofTea
Aloe Pura Digestive Aid Juice
Optima Health & Nutrition
Tel: 01792 646475
E-mail:  [email protected]
www.optimah.com
A unique blend of Aloe barbadensis filtered whole leaf and unfiltered Aloe inner gel fillet, combined with peppermint, digestive enzymes and a blend of botanicals; chamomile, fennel & papaya – recognized for their soothing properties. Aloe Pura 100% stabilized aloe vera juice is formulated with the minimum of processing to allow the plant's natural components to remain unaltered and provide high levels of natural activity, as is expected in a quality aloe vera juice – maximum strength – as nature intended.
Living Nutrition – Your Flora Family Symbiotic
Living Planet Distribution
Tel: 02031769982
E-mail:  [email protected]
www.livingplanetdistribution.com
Living Nutrition's Your Flora collection is the natural and complete solution in supporting gut flora and digestive health. Each product is based on kefi-soyaTM, a naturally fermented organic nonGMO soymilk, using 35 strains of bacteria and yeasts. This unique fermentation process creates a living ecosystem to encourage and support a rich and diverse digestive microbiome.
Your Flora Family combines kefi-soyaTM plus organic baobab and banana for a complete support to the gut flora that's suitable for the whole family.  The capsule can be opened onto food and tastes great. Made from organic ingredients, it is free from excipients, and suitable for vegans.
DigestEeze® (Milk Thistle)
Natures Aid
Tel: 01772 686231
E-mail:  [email protected]
www.naturesaid.co.uk
Natures Aid DigestEeze® (Milk Thistle) is a traditional herbal medicinal product used to relieve the symptoms associated with occasional over-indulgence of food and drink, such as indigestion and upset stomach.  Exclusively based upon long standing use as a traditional remedy. Each Natures Aid DigestEeze® tablet contains 137.5-165mg of standardised dry extract from Milk Thistle fruits, equivalent to 2750-6600mg of Milk Thistle fruit.  Contains 82.5mg of Silymarin. Suitable for vegetarians and vegans. 60 Tablets RRP: £9.95
UltraProbio™
HealthAid Ltd
Tel: 020 8426 3400
E-mail: [email protected]
www.HealthAid.co.uk
UltraProbio™  Optimum Gut Support – The key to good digestive health and overall well-being is the maintenance of a healthy bacterial balance in the gut. Poor diet, stress, alcohol and antibiotics can wreak havoc in the gastrointestinal tract. HealthAid® UltraProbio™ is formulated to contain a unique 100 Billion superior culture blend of 14 viable strains; fortified with a prebiotic (FOS) to support the development of beneficial bacteria in the intestines. HealthAid® uses special acid and bile resistant strains, which prevent the stomach juices destroying the ingredients before they reach the intestines, ensuring their purity and potency. UltraProbio™ retails at £41.99 for 30 capsules. Contact HealthAid Ltd on 020 8426 3400 for purchase and stockist information or visit
www.healthaid.co.uk.
Organic Traditions Smooth Move Fibre Blend with Probiotics
Kinetic Natural Products Distributor
Tel: 08450 725 825
E-mail:  [email protected]
www.kinetic4health.co.uk
Organic Traditions Probiotic Fibre Blend with Turmeric is the ultimate nutrient-dense superfood fibre formula containing cold milled chia and flax seeds, acacia gum, baobab fruit, apple peel, cranberry seed powder, prickly pear fruit, nopal cactus leaf, turmeric powder extract as well as pre and probiotics. Chia and flax seeds are a source of fibre, vitamins, minerals, antioxidants and provide beneficial plant-based Omega-3. Acacia gum, the sap that exudes from the acacia tree, is a soluble fibre with high digestive tolerance. With over 90% fiber, this prebiotic promotes optimal digestive health by increasing beneficial gut flora and short chain fatty acids.
Garden of Life Microbiome Formula Mood+ 50 Billion CFU
Kinetic Natural Products Distributor
Tel: 08450 725 825
E-mail:  [email protected]
www.kinetic4health.co.uk
Garden of Life Microbiome Formula Mood+ 50 Billion CFU is a unique doctor formulated probiotic formula made with over 70% organic ingredients. Featuring clinically studied strains to support mood, L. helveticus R0052 and B. longum R0175, 350mg of organic ashwagandha and organic Alaskan blueberries for stress management and acacia prebiotic fibre. Non-GMO Project Verified, vegetarian and gluten-free, with a shelf-stable promise – all probiotic cultures are shipped in a "two-shot" desiccant-lined bottle to ensure your microbiome formula Arrive Alive and Stay Alive. All products are also resistant to stomach acid and bile, ensuring proper arrival and activation in the intestines.
Lamberts® Digestizyme®
Lamberts Healthcare Ltd
Tel: : 01892 554313
E-mail:  [email protected]
www.lambertshealthcare.co.uk
A broad spectrum of plant-sourced enzymes – Digestizyme® provides a broad spectrum of plant-sourced enzymes, which digest protein, fat and carbohydrate. The advantage of plant-sourced enzymes is that quality control is assured and potency can be guaranteed. Digestizyme® is one of the UKs strongest enzyme formulas and it can only be compared to other manufacturer's products if they quote the units of activity of each enzyme, not just the weight. We have chosen enzymes that are largely resistant to degradation caused by the highly acidic conditions in the stomach so that they will still be active when they reach the small intestine where most digestion takes place.
Greek Goats' Kefir
Mount Olympus Pure Foods Ltd
Tel: 0208 4053888
E-mail:  [email protected]
www.mountolympuspurefoods.com
Award winning Vegan and Goats' Kefir range made with Greek tradition! Using milk from free-roaming Greek goats and live kefir culture, combined with traditional fermentation processes, ensures that it is safe for pregnant women, children, the elderly and those with compromised immunity. Goats' milk has been proven to be more beneficial than other dairy products, boasting a smoother curd, richer in fatty acids and lower lactose levels, meaning that its enzymes are easier to break down and digest. Its taste is fantastic and it is far more powerful than taking a dried probiotic or eating yogurt! More flavours and products will be launching in 2018.
Dida
New Nordic
Tel: 0800 389 1255
E-mail:  [email protected]
www.newnordic.co.uk
Do you know people who are affected by yeast? Many of us live with yeast in our body, without ever thinking about it. Researchers have showed that high concentrations of yeast suppressing plant extracts have a positive influence. Dida combines ingredients to help you feel good. Dida is a long-term solution to help control yeast, bloating, sugar cravings, and upset stomach. Dida is the tablet needed to reduce fermentation and formation of gas in the gastrointestinal tract. The unique bioactive nutrient, herbal and spice oil recipe contained in each tablet contributes to the maintenance and function of your gastrointestinal tract and its mucous membrane lining.
Festive Digestive box set
Viridian Nutrition Ltd
Tel: 01327 878050
E-mail:  [email protected]
www.viridian-nutrition.com
Season's greetings from Viridian Nutrition.  The Festive Digestive box set contains Viridian's High Potency Digestive Aid and Organic Milk Thistle Tincture. We have a beautiful new poster available so please contact Viridian Nutrition for yours. Festive Digestive is part of the 200+ range of nutritional supplements from the ethical vitamin company, Viridian Nutrition, founded on the principles of Purity, the Environment and Community. Non-GM, non-irradiated, allergen-free, against animal testing. Costs: Trade £6.64 Retail £16.60