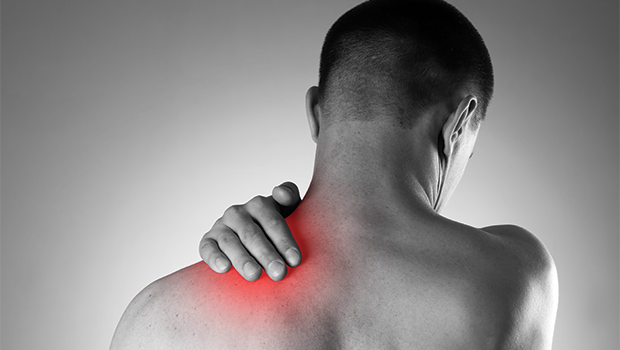 An aging population provides an opportunity for natural health brands to innovate with bone and joint health products. Matt Chittock reports
This year might be the year that the bone and joint health category really comes of age.
According to Mintel, the vitamin and supplements sector is now worth £414 million in the UK. This growing success is a testament to the passion and determination of the natural health industry and the retailers who support it. Yet, in a mature market like this, with multiple products in each category, it is sometimes hard to develop genuinely new propositions that empower manufacturers to go for growth.
However, as Mintel points out, there's still potential to innovate with demo-graphically-targeted products, especially around age-related claims. Alongside cognitive wellness, no other category resonates with an ageing population as much as bone and joint health.
An age thing
Official Government figures show that between now and 2020 the number of people aged over 65 is expected to rise by 1.1 million. Meanwhile, 40% more people will be living long enough to get a telegram from the Queen on their 100th birthday.
More older people means more problems with ageing bones as joints start to wear out and age-related conditions like arthritis start to strike. It's a big challenge for the NHS, and one in which natural health brands are well positioned to help.
"Most commonly it is older customers who enquire about joint health," explains Jenny Hall, technical advisor at Viridian Nutrition. "Joint pain is a common complaint and can range from those who have developed an injury, to people wanting to prevent a joint condition.
"Viridian Nutrition offers a range of joint-supportive products that are dependent on the consumer's specific requirements and that address the symptoms of joint problems, such as pain, inflammation, cartilage support or collagen support."
However, though age is important, it doesn't tell the whole story. Katie Claire from the Institute for Optimum Nutrition says that obesity and inflammation-based issues also have their part to play. "The prevalence of chronic musculoskeletal conditions is generally growing," she says. "We do have an ageing population but obesity and general levels of inflammation are also on the rise as a result of modern day diets and lifestyles."
Pick of the products 
So, with these factors in mind, what proven approaches are in the industry's natural arsenal? A good start are the ingredients that are known as the industry's joint health 'Big Three': glucosamine, chondroitin and methylsulphonylmethane (MSM).
"When we think of joint health it is common to immediately think of those nutrients highly present in the cartilage tissue: glucosamine, chondroitin and MSM – the traditional and still successful choices to support joint health," says Martina Della Vedova, nutritional advisor at
Nature's Plus. "No side effects have ever been recorded [from taking them] and promising scientific evidence is growing."
The theory is that taking glucosamine and chondroitin helps the body replace damaged or worn out tissues. Plus, because these ingredients have been visible on the shelves for some time, they're often a trusted choice for health store customers.
Nature's Plus has enjoyed consistent success with its own Glucosamine Chondroitin MSM, which targets cartilage, connective tissue and synovial fluid. Della Vedova maintains that complementary ingredients are essential to ensure the formula is as effective as possible. "The presence of essential co-factors like buffered vitamin C and manganese glycinate, brings the complex to peak efficiency," she explains.
Format evolution
While key ingredients often remain the same, formats are rapidly evolving. Products like Power Health's Glucosamine Gel and the BetterYou range showcase how topical application can reach places supplements sometimes can't.
At the core of the BetterYou range is magnesium, an important muscle pain soother. "Magnesium acts as a muscle relaxant and works alongside calcium to help regulate muscle movement," says Katherine Trinder from BetterYou.
"If you have too much calcium and not enough magnesium, the muscles may go into spasms. Magnesium also helps to regulate electrolyte balance by aiding minerals such as potassium across the cell membranes to manage nerves, heart and muscle contractions throughout the body."
As well as building on existing ingredients, the joint health category is also harnessing current trends. One ingredient that's been capturing plenty of attention over the last year is turmeric – which can be used as a natural anti-inflammatory.
Above and beyond basic turmeric products, manufacturers are also using elements from the spice to source joint-friendly products for the future.
"Although turmeric's anti-inflammatory effects are not new findings, what is extremely interesting,
and may provide scope for future products, is the benefits of the group of primary bioactives," says Viridian's Hall. "[These include] curcuminoids, but also the other compounds found in turmeric. For example, curcumin-free turmeric has shown
excellent anti-inflammatory and analgesic effects."
With this in mind, the excitement around turmeric lattes has made it possible to develop turmeric products aimed at a format-sensitive audience that doesn't fancy taking tablets.
"Full spectrum turmeric makes a lovely, therapeutic drink when mixed with spices and milk alter-
natives, and thus delivers the compounds that have been shown beneficial in research," adds Hall.
Whatever approach manufacturers take, the innovation across the bone and joint health category could also help the industry tap into the one group it finds hard to reach: men. Acording to Mintel, men are far less likely to use vitamins or supplements than women, although the proportion of men taking supplements actually rose between 2015-16.
Joint and bone health solutions are often unisex products. By creating high-performance products with branding that appeals to men, and offering support for exercise recovery and ageing, there may now be a way to crack this lucrative sector right open.
BetterYou MagnesiumOil Gel
BetterYou Limited
Tel: 01226 814 030
E-mail:  [email protected]
www.betteryou.com
BetterYou MagnesiumOil Gel is formulated for ease of use and targeted application. The gel technology offers sustained delivery and when applied to the skin, this essential mineral begins absorption immediately. Transdermal delivery is the most effective form of magnesium supplementation, meaning the effects of this vital mineral can be felt faster. This technique has been scientifically proven to work five times faster than tablets, guaranteed. The product uses the most naturally pure source of magnesium known, mined from an ancient sea bed below ground – guaranteed to be free from man-made pollutants. RRP £11.95
AQUA Carpatica
Fresh Organic Products Ltd.
Tel: 0800 1601277
E-mail: [email protected]
www.aquacarpatica.co.uk
nature's most perfect mineral water dedicated to the most demanding health conscious people, babies and pregnant women, organic food lovers and those with active lifestyles. The first of its kind in the UK, it is naturally Nitrate-free and has the lowest Sodium level of any bottled natural mineral water on earth, to meet demand in Britain for bottled water with both strong health benefits and an exquisite crisp, refreshing taste. A premium quality natural mineral water, sourced from the earth. Not man-made, purified, or enhanced, just as nature intended.  Striving together for the natural way of healthy living.
Optima Glucosamine Joint Complex
Optima Health & Nutrition
Tel: 01792 646475
E-mail:  [email protected]
www.optimah.com
Optima Joint Complex Gel is a carefully designed formulation that may help to maintain healthy joints, bones, muscles, tendons and ligaments. Glucosamine is well documented for its positive effect on joint health and in this unique formulation is combined with Devils Claw, MSM, Menthol and Essential Oils. Initial application creates a pleasant cooling effect due to the menthol content, whilst the essential oils aid circulation to the skin resulting in a warming sensation.
Natures Aid Collagen Joint Formula
Natures Aid Ltd
Tel: 01772 686231
E-mail:  [email protected]
www.naturesaid.co.uk
Natures Aid® Collagen Joint Formula is ideal for those with an active lifestyle, or for extra support later in life. Each capsule provides 500mg of hydrolysed collagen, plus several carefully-selected nutrients to support cartilage and joint health: Vitamin D3 and Zinc for the maintenance of normal bones, Copper and Manganese to support the normal formation of connective tissue, and Vitamin C to aid normal collagen formation. This product is formulated using hydrolysed collagen (type II), the most bioavailable form of collagen, and is 100% pure marine source (non-shark). Natures Aid® Collagen Joint Formula – 60 Capsules – RRP. £17.95
High Potency Curcumin Complex Veg Caps
Viridian Nutrition Ltd
Tel: 01327 878050
E-mail:  [email protected]
www.viridian-nutrition.com
A convenient, high potency one-a-day Boswellia extract, with a full spectrum of curcuminoids, ginger and citrus flavonoids for broad-spectrum support. High Potency Curcumin Complex Veg Caps is part of the 180+ range of nutritional supplements from the ethical vitamin company, Viridian Nutrition, founded on the principles of Purity, the Environment and Community. Non-GM, non-irradiated, allergen-free, against animal testing. Price: Trade £7.81, RRP £19.00 for 30 capsules. Trade £20.72, RRP £50.00 for 90 capsules.
OsteoflexPlus
HealthAid Ltd
Tel: 020 8426 3400
E-mail: [email protected]
www.HealthAid.co.uk
Osteoflex® Plus – Keeping you Flexible – Osteoflex® Plus tablets, an optimum formulation providing a combination of Glucosamine and Chondroitin, which helps the body repair damaged cartilage and lubricate the joints. Vitamin C and Turmeric are incorporated in the formula for their powerful anti-inflammatory properties. Osteoflex® Plus has the added benefit of Hyaluronic Acid, helps to improve joint health – especially cushioning of the joints and to improve the quality of synovial fluid that acts as a lubricant, shock absorber and helps to maintain the structural and functional characteristics of the cartilage matrix. Osteoflex® Plus retails at £17.99 for 30 tablets. Contact HealthAid Ltd on 0208 426 3400 for purchase and stockist information or visit www.healthaid.co.uk
Wonder Legs
New Nordic Ltd,
Tel: 0800 3891255
E-mail:  [email protected]
www.newnordic.co.uk 
Helps to avoid tired & swollen legs – Wonder Legs ™ is the tablet you need to help maintain a normal vein and blood vessel function to help avoid the feeling of tired legs after prolonged standing or sitting. The unique bioactive nutrient combination contained in each tablet of French pine bark helps maintain normal venous function and the content of vitamin C contributes to normal collagen formation for the normal function of blood vessels. Available in a 30 tablet pack £23.15
Absolute Aromas Mobility Massage Blend
Absolute Aromas
Tel: 01420 540400
E-mail:  [email protected]
www.absolute-aromas.com
Absolute Aroma's suggest their pure and natural remedy to help soothe aches and pains with their therapeutic Mobility Massage Blend. It combines essential oils, expertly fused Spruce and Marjoram known for increasing circulation, with the warming Ginger and Rosemary bringing a powerful remedy for overworked joints and tired muscles. Massage the oil into the painful area or add a few drops into a hot bath and soothe away your aches and pains. Do take a look at the rest of the luxurious and effective massage range from Absolute Aromas for all your everyday solutions.
Nature's Answer Glucosamine & Chondroitin
Kinetic Natural Products Distributor
Tel: 08450 725825
E-mail: [email protected]
www.kinetic4health.co.uk
Nature's Answer Glucosamine Chondroitin with MSM formula combines Glucosamine with other substances important for the resiliency and maintenance of health cartilage, such as Chondroitin, MSM and other joint friendly nutrients. Quik-Sorb® is an exclusive blend of herbs known to enhance delivery of nutrients to the body. Glucosamine increases the formation of lubrication materials inside the joints and slows the activity of enzymes that cause joint destruction as well as aiding joint repair. Chondroitin sulfate helps cartilage retain water. Clinical studies of glucosamine have demonstrated it is effective treatment for helping with symptoms linked to joint and muscle pain.
Nature's Answer Calcium & Magnesium Supreme
Kinetic Natural Products Distributor
Tel: 08450 725825
E-mail: [email protected]
www.kinetic4health.co.uk
Nature's Answer Liquid Calcium & Magnesium Supreme delivers key nutrients in an easily absorbable form. The formulation features Quik-Sorb, an exclusive blend of herbs known to enhance the delivery of nutrients to the body. For Optimal Bone Support as well as calcium and magnesium the product contains microcrystalline hydroxyapatite, zinc and boron. With one of the most comprehensive herbariums in the world, Nature's Answer® has identified Mother Nature's unique botanical fingerprint on over 800 plant reference standards. Utilising Advanced Botanical Fingerprint Technology™, these authenticated samples each serve as the standard by which all incoming raw materials are judged.
Pukka Organic Turmeric Active
Pukka Herbs
Tel: 0117 964 0944
E-mail:  [email protected]
www.pukkaherbs.com
Pukka's Turmeric Active brings relief for acute and chronic joint and muscle inflammation and pain.  This unique blend of 100% organic active botanicals provides long-term protection and strength to the cartilage, muscles and bones, without the sometimes damaging effects of NSAIDs.  Formulated with ginger and boswellia, Turmeric Active encourages the healthy flow of blood to the joints, ensuring active nutrients easily reach the intended destination for pain relief.
Soothing relief for bones and joints from Helios
Helios Homeopathy Ltd
Tel: 01892 537254
E-mail:  [email protected]
www.helios.co.uk
Helios Injury contains three homeopathic remedies Arnica, Rhus tox and Ruta grav. This combination has a long history of traditional use to relieve pain whether from trauma, associated with minor injuries, bruises, strains and sprains, or pain from arthritic/rheumatic conditions. Injury forms part of an award winning range of combination remedies from Helios covering Childhood teething, fevers and earache, Hay Fever, Sleep and Stress Relief.  The remedies come in lactose free, sucrose pill form in our easy to use single dose dispenser.
Osteo Collagen
Living Planet Limited
Tel: 07990 696263
E-mail:  [email protected]
www.livingplanetdistribution.com 
Collagen is a key 'scaffolding' protein found in connective tissue, including 90% of the bone matrix. Collagen is fast becoming recognized as a key nutrient in maintaining good structure although it is often lacking from the modern diet. Planet Paleo's Osteo Collagen is a unique formula using pasture-raised bovine collagen combined with other key nutrients including vitamin K2, boron, magnesium and zinc, and herbs such as kelp, horsetail and nettle for optimal bone formation and support. Living Planet Distribution is offering 20% discount for all orders of Osteo Collagen during June. Contact us at [email protected] for more information.