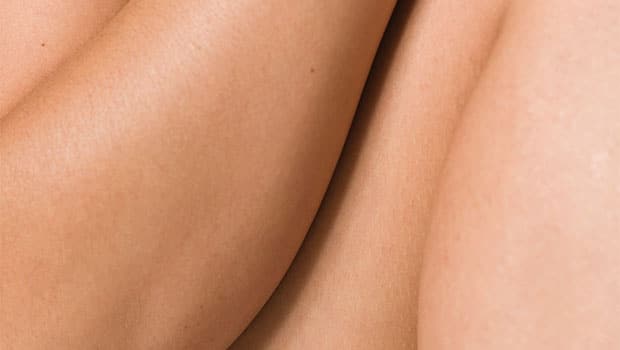 Scientists delve deeper to unlock the secrets of perfect skin and discover how microbiology is shaping the future of the beauty industry. Words by Julia Zaltzman
The microbiome discovery is reported to be one of the most revolutionary scientific breakthroughs of the past 10 years, and has given us a greater understanding of the complexity and fundamental role of the microbial flora in, and on, our bodies.
"We are literally a walking petri-dish," says Georgie Cleeve, founder of premium organic brand OSKIA Skincare. "We have 10 times more bacterial cells than human cells, which is a way of saying that we are 90 per cent microbial and 10 per cent human.
"However, microbes (or bacteria) are absolutely vital to our existence," she continues. "In the gut, they form one important part of our immune system, and also play a vital role in digestion. Our skin is home to trillions of bacteria, both good and bad, and form a layer, which we call 'skin flora' or 'skin microbiota'. This is our first line of defence against disease, redness, inflammation and infection. It therefore goes without saying that in order to obtain healthy skin and minimise infections or irritations, maintaining the health of our precious good skin microbes is vital."
This is where pre- and probiotics come into play, and companies like OSKIA Skincare and Mother Dirt are now providing sophisticated skincare solutions that are introducing skin microbiome as a key part of skin health.
Essentially, prebiotics are 'food' for our good bacteria strains, while probiotics are actually 'live' bacteria, says Cleeve. Both are clinically-proven to calm and sooth irritated skin, while maintaining the health of our bacteria to prevent the colonisation of bad bacteria to ward off infections. This is particularly important for people with dry or cracked skin, where the skin's acid mantel and lipid barriers are compromised leading to infection.
"Just as probiotics and fermented foods affect the internal ecosystem of the gut, the skin has its own microbiota that contains different types of bacteria," says Jasmina Aganovic, president of Mother Dirt. "It is not only possible, but absolutely already proven that the personal care products we interact with impact the bacteria on the skin. This is to say that we don't see bacteria or probiotics in skincare being just a part of it, but rather helping to shape the overall development of the skincare industry as a whole."
Unfortunately, there are many external factors that can influence or harm the skin's microflora leaving it open to infection from bad bacteria. These include pollution, excess hygiene where the acid mantle is compromised, preservatives, extreme coldness, sunlight, antibiotics and products that change the skin's pH balance
OSKIA Renaissance Brightlight Serum is made using naturally derived ingredients with a careful selection of mild, yet effective preservatives that are designed to have a minimal impact on the skin's natural microbial balance. This gives the active ingredients such as biolin (which stimulates the growth of good bacteria) a greater chance of being effective.
It's not just good bacteria that is helping with pioneering breakthroughs in natural skincare, however. Plant stem cells have been leading the way when it comes to regenerative skin products, particularly within the antiaging market.
Scientists only recently discovered that there are two different stem cells in human skin: one in the epidermis and one in the dermis. On average, at age 20 our skin contains around eight per cent stem cells, but by age 60 this has decreased to only three per cent. As our stem cell production reduces, so does our skin's ability to regenerate.
However, more than a dozen independent medical studies have proven that natural plant stem cells taken from the likes of apple, grape, rhododendron and the argan tree protect, activate and regenerate human skin stem cells.
"Cosmetic science continues to introduce a growing variety of more versatile and powerful plant stem cells with multiple specific activities for enhancing, protecting and revitalising the skin," says Kimberly Heathman, chief marketing officer of MyChelle Dermaceuticals. "Further, almost all plant species can be grown under controlled laboratory conditions in the absence of contaminants and pollutants, and most importantly, without environmental impact. This, along with bio-fermentation of plants, is a growing trend towards bio-sustainability."
"As MyChelle Dermaceuticals was the first natural beauty company to use plant stem cells, we will continue to launch new ethically sourced plant extracts based on the achieved professional results of our products," she adds.
Launching in the UK in March 2017 is MyChelle's Perfect C Pro Speed Peel, a professional strength, one-step, one-minute, fast-acting 25 per cent pure citrus lemon zest fruit peel formulated with L-Ascorbic Acid, L-Lactic Acid, and retinal. It also features 'Plant C Stem Vigna Radiata', an extract from the stem cell storage vessels of the mung bean, which is an antioxidant-rich, phytonutrient stem cell that helps to protect skin cells against damaging environmental stress factors such as UV radiation.
Far from it being a natural beauty fad, mainstream premium skincare has been fast to latch on to the idea, with Elemis bringing out its Pro-Definition Day Cream, in which powerful high-tech plant stem cells stimulate the synthesis of collagen and elastin to help make skin appear supple. Ingredients, such as arjuna bark extract, are said to reduce the appearance of slackening skin around the chin and neck, while starflower oil deeply moisturises to balance the skin's metabolism.
"Plants cultivated both in open fields and greenhouses – the source of many organic extracts and plant stem cells – require large amounts of natural resources for their extraction and purification," says Heathman. "With the growing global concern with the scarcity of water and farmland, consumers who shop all channels of business, particularly the eco-focused Millennials, are becoming more and more focused on the origins of the natural ingredients in their skincare."
Abyssinian Oil Aroma Facial Concentrate
Beauty Kitchen
Tel: 0141 552 9391
E-mail:  [email protected]
www.beautykitchen.co.uk
Abyssinian Oil Aroma Facial Concentrate is the hero of our very special Abyssinian Oil Skincare range. Suitable for all skin types, it closely mimics human sebum, even working for problem and oily skin.  This intensive daily moisturising oil contains Abyssinian Oil, a turbo charged version of Argan Oil, Omega 9 to penetrate the outer layers of the epidermis and Magnolia, Palmarosa, Cedarwood and Rose high grade essential oils – all of which provide protection against dehydration, the main cause of fine lines and wrinkles. Smooth over face and neck or use in key problem areas for instant results.
The 5-A-Day™ For Face Range
Freshious Life & Beauty Ltd,
Tel: 0203 239 0609
E-mail: [email protected]
www.freshiouslife.com
Freshious Life & Beauty presents to you our unique 5-A-Day™ face range- the new certified nutritional skincare plan for your face. Packed with fruit and vegetable extracts to refresh, infuse, hydrate and protect your skin in 5 simple daily steps, each with their own unique blend of 5 of your 5-A-Day™. Skin nutrition is at the heart of all we do… and what's more we're organically good, gluten free, vegan better and coming to a store near you!
Natracare Organic Cleansing Makeup Removal Wipes
Natracare
Tel: 01454 613347
E-mail:  [email protected]
www.natracare.com
One of the cleanest makeup wipes on the market, Natracare Organic Cleansing Makeup Removal Wipes are made with only the finest organic and natural ingredients. Infused with luxurious apricot and chamomile organic essential oils they leave skin beautifully moisturised and refreshed, naturally.  The gentle formula effectively removes make up, including waterproof mascara and bright lipstick, and the large organic cotton cloth is soft and strong ensuring the skin is thoroughly cleansed. Formulated for sensitive skin, the wipes are synthetic free, biodegradable and are dermatologically and opthalmologically tested. Certified to the COSMOS Organic standard the wipes have the highest seal of approval.
Resveratrol Q10 Night Repair Cream
Tree of Life UK Limited,
Tel: 01782 567126
E-mail:  [email protected]
www.andalou.com
The #1 Selling Natural Face Care Brand in the U.S. and leader in advanced Fruit Stem Cell Science®, Andalou Naturals utilizes nature's most potent bioactives for  age defying innovation. As the first 100% Non-GMO Project Verified beauty brand Andalou Naturals is right in line with today's consumer who looks for brands that lead the way.  Certified Organic, Fair-Trade, Gluten-Free, Cruelty-Free, Eco-Friendly, Vegetarian and Vegan ingredients.  Fruit Stem Cell Complex, Resveratrol, and CoQ10 create a potent portfolio of antioxidants to stimulate circulation, slow cellular damage, and speed healthy cell renewal for improved dermal texture, diminishing fine lines and wrinkles overnight for smooth, ageless beauty.
Antipodes Avocado Pear Night Cream
Kinetic Natural Products Distributor
Tel: 08450 725825
E-mail:  [email protected]
www.kinetic4health.co.uk
The fresh and rich formulation of  Antipodes Avocado Pear Nourishing Night Cream, is scientifically shown to enhance the production of collagen that gives skin strength and elasticity. The high-performance night treatment with selected premium plant oils and antioxidants stimulates optimal synthesis of collagen production in vitro in human fibroblast skin cells by up to an impressive 92%. Designed to deeply hydrate your skin while you sleep, the rich avocado oil based botanical night cream with exotic aromatics of sandalwood and ylang ylang restores life to skin overnight, healing marigold to help bring a truly ageless visage, and Vinanza Grape® to neutralise free radicals.
Marili Skincare Children's Range
Marili Skincare
Tel: 07939 994836
E-mail: [email protected]
www.mariliskincare.com
Award winning organic and natural skincare range for children free from Parabens, SLS, mineral oils and suitable for sensitive skin. The gorgeous products are hand made in the UK and inspired by Africa. The unique scents and packaging ensure they not only appeal to children who love using them but stand out on the shelves. Using excellent ingredients sourced from around the globe and recyclable packaging the range has recently won another  Gold for "Best Bath time products" and a Silver for "Best ethical product" in the "Loved by Parents" awards.
High-tech beauty for women and men
BRYT Skincare
Tel: 0203 2895363
E-mail:  [email protected]
www.brytskincare.co.uk 
BRYT Skincare offers a natural approach to skincare that fuses sophisticated botanical ingredients with high-tech phytoscience. Gentle, yet effective, the formulations nourish all skin types from youthful to mature complexions. Advocating a simple 3-step process of Cleansing, Nourishing and Protecting to maintain an uncomplicated regime, BRYT's award-winning formulations penetrate deep into the epidermis to leave skin clean, soft and energised.  Each product features BRYT's innovative Advanced Phytoscience System (APS), including pure aloe vera, healing allantoin and rich 'super antioxidants' extracted from organic Australian wild-harvested plums Kakadu, Burdekin and Illawarra. This powerful formula helps detoxify, exfoliate and improve blemishes whilst providing serious anti-ageing benefits.
Ultra Potent Probiotic
Renew Life UK
Tel: 0800 7076671
E-mail: [email protected]
www.renewlife.co.uk
Ultimate Flora Ultra Potent is a 100 billion one a day probiotic, formulated with 10 specific strains for people who are currently using or have recently used antibiotics (contains antibiotic resistant bacteria). Also for severe digestive issues including infections, oral infections, low immunity, colds and flu. Our unique enteric coating delivery system ensures 100% delivery of 50 billion Lactobacilli and 50 billion Bifidobacteria, offering complete support and recovery to the entire intestinal tract following illness or imbalance. Suitable while pregnant and breastfeeding, dairy, soy and additive free.
Adult Acidophilus & Bifidus – 25 Billion
ProVen Probiotics
Tel: 01639 825107
E-mail:  [email protected]
www.provenprobiotics.co.uk
Probiotics are increasingly being linked to skin health, with many studies showing the benefits of supporting the gut to help reduce inflammation throughout the body – both internally and externally. Studies have suggested that probiotics may be helpful for a variety of skin conditions, including acne, eczema and rosacea. ProVen Adult 25 Billion is a high-strength product that contains the Lab4 group of friendly bacteria, which is supported by research showing it supports the gut during antibiotic use and helps reduce IBS symptoms. Lab4 friendly bacteria have also been shown to help prevent eczema in children.ProVen Adult 25 Billion capsules are vegetarian, gluten and dairy free.
Eczema is the most common chronic inflammatory skin disease. It is fairly common in infants, but also has a high prevalence in adults.1 Eczema is believed to occur due to an overactive immune system which is reacting to harmless antigens. There is a high susceptibility to eczema in people who already suffer from leaky gut. It is suggested that with leaky gut, there is an increased antigen load on the immune system which may then overwhelm the immune system and increase the likelihood of developing further allergies.2
A 'five R' approach is often used to help heal the gut lining. It is possible that a similar approach could be used to help heal skin conditions.
• Remove – Consider if there are any particular foods that are causing symptoms. Keep a food diary to identify and remove dietary triggers. The main allergens in eczema appear to be milk, eggs, peanuts, fish, soy, wheat, citrus, and chocolate.
• Replace – replace high inflammatory foods in the diet, such as animal products and certain oils high in omega 6 fats, with high omega 3 fats found in salmon, mackerel, sardines and flaxseed oil. Add more anti-inflammatory foods into the diet, such as cinnamon, ginger, turmeric, rosemary and garlic.
• Repopulate – Long term use of live bacteria supplements have been shown to be beneficial in reducing skin inflammation and prevention of eczema symptoms in adults.3 Consuming more fermented foods such as sauerkraut or kimchi or consuming a daily multi-strain live bacteria supplement could be beneficial.
• Repair – Adding flaxseeds and oily fish to your diet will increase omega 3 fatty acids which are known to improve skin health and reduce inflammation. Also using a small amount of flaxseed oil in your bath and rubbing it directly into your skin will add moisture as well as improving skin structure.
• Rebalance – Reduce stress in your life, practise yoga and mindfulness. Also remove stress to the skin, by swapping normal household cleaners and beauty products to natural and organic products.
A review of studies in treating eczema with live bacteria supplements in 2008 showed that results have been mixed which suggests that beneficial effects may depend on the particular probiotic strains used3. In 2011 a study in infants and young children using the live bacteria strains in Bio-Kult showed a significant reduction in eczema symptoms within 8 weeks4.  Bio-Kult is an advanced multi-strain formula containing 14 strains of live bacteria.
1 D'Auria E, Banderali G, Barberi S, et al. Atopic dermatitis: recent insight on pathogenesis and novel therapeutic target. Asian Pac J Allergy Immunol 2016; published online March 24. DOI:10.12932/AP0732.34.2.2016.
2 Majamaa H, Isolauri E. Evaluation of the gut mucosal barrier: Evidence for increased antigen transfer in children with atopic eczema. J. Allergy Clin. Immunol. 1996; 97: 985–90.
3 Boyle RJ, Bath-Hextall FJ, Leonardi -Bee J, Murrell DF, Tang MLK 2008 Probiotics for treating eczema (review).  Cocharane Library, published by Wiley Online Library.
4 Farid R, Ahanchian H, Jabbari F, Moghiman T. 2011. Effect of a New Synbiotic Mixture on Atopic Dermatitis in Child