The market for 'products from the hive' is growing steadily as consumers wise up to the amazing health benefits of bee products – and the vital ecological role that bees play
Honey bees engender an affection in human beings normally saved for small furry mammals. Sarah Orecchia, founder of UnBEElievable Health, thinks she knows why. "Bees are like unicorns! They fill us with wonder and they're seen almost as magical creatures. It's partly the amazing products they create – but it's also the incredible way they communicate – I immediately think of the waggle dance – and the way they cooperate as a group in the hive."
And those "amazing products" really do have quite unique health properties, which is why they resonate so strongly for health food store customers. "Think of bee pollen, it really is one of the most concentrated wholefood sources of any food," says Orecchia. "Or propolis, there are over 1500 studies now supporting its antibacterial, antifungal and immunomodulatory properties – it's like alchemy!"
One of the things that isn't always fully understood about bee products is the role that they play in supporting bee populations and habitats. Orecchia again: "By buying sustainable bee products you are actively helping bees – it's good for them. You're creating demand that encourages people to professionally keep bees – and increasing the number of professional bee keepers is vital."
Right on the honey
Honey has been a health food staple for as long as health food stores have been around. For many years it was revered principally for its taste and superior nutritional profile as a sweetener. In recent years honey's 'activity' – principally its antibacterial and antimicrobial activity – has been the big focus, and the driver of sales of high value varieties such as manuka.
While manuka honey – a monofloral honey containing high levels of the antibacterial compound methylglyoxal (MGO) – remains the best known medical honey and continues to command high levels of consumer interest (and high ticket prices), other active honeys have been gaining ground. Raw active honey, for example, is attracting a lot on interest. Provenance generally is also becoming more of an interest point.
Tanya Harris of Tiana Fair Trade Organics (best known for its coconut products) says that there is an increasing understanding about the enzyme activity of honey, which she says is strongly influenced by processing methods.
Tiana recently launched a 100% Raw Active Pure Organic Honey range that is non-pasteurised and unprocessed, consisting of Wild Mountain Flower Honey Enzyme Diastase Activity 10+, Citrus Blossom Honey Enzyme Diastase Activity 18+ and Cherry Blossom Honey Enzyme Diastase Activity 39+.
Harris says: "Honey has properties that affect all sorts of processes in the body. But if enzymes are damaged, or are not present, the therapeutic effect is destroyed
or reduced. Enzymes are the key indicator of activity in honey and they are highly sensitive to temperature, including the high temperatures that
can occur during shipping through equatorial regions – sometimes in excess of 50
degrees centigrade.
"The Tiana range consists of pure non-pasteurised honeys that are completely different to any other honey on the market due to the availability of active enzymes, diastase, invertase and catalyse, which are important for wellbeing. They're also rich in vitamins A, B, B2, B6, C and folic acid, and contain potassium, calcium, iron and copper."
Supplementary benefits 
Bee pollen, royal jelly and propolis are frontline supplements in most health food stores – Holland & Barrett, for example, lists 50 products (excluding beauty lines). While royal jelly has been a steady performer for decades, a growing body of new research is driving interest in sales of propolis and bee pollen. Here, again, provenance and ecological credentials are increasingly a part of the package – Raw Living, for example, promotes the fact that its Organic Bee Pollen granules "are gathered within the National Biosphere reserve of the Danube delta in Romania … A Unesco World Heritage site and home to more than 5,500 species of flora and fauna".
Combination products have also been capturing the imagination. UnBEElievable Health is a specialist here, offering a range of targeted plant-based supplements with bee products at their heart. The company has just launched its latest product – Bee Energised, which combines bee pollen, organic matcha tea, organic spirulina, Siberian ginseng, organic green tea leaf, and  rose hips along with vitamins B6 and B12. Commenting on its development, Sarah Orecchia says: "Some energy products contain quite intense stimulants – things that give you the jitters and crashes. Bee Energised, which was formulated with the help of a team of nutritionists, maintains a steady stream of energy, and benefits build with time to help resolve ongoing issues of fatigue and lethargy."
Feel-good factor
Provenance, and being able to trace ingredients to their source, is important for Orecchia too. "Our bee pollen, for example, comes from a particular part of Spain where the bees forage on chestnut trees." She also says that shopping at an independent health food store is the most reliable way for consumers to always be offered quality, sustainable bee-based products. "You can feel good about buying from a health food store – they are the guardians of quality, and that's so important with a category like this."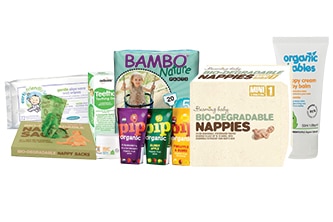 Hot Stocks
Hits the spot 
Living Nature 100% Pure Manuka Oil is a natural spot treatment for blemishes, which also assists the skin's natural healing processes. Calming, yet with high potency, Manuka Oil has antibacterial, antifungal and anti-inflammatory properties.
Greek classic 
Nutured by Alexandros Gousiaris in the small village of Ilias in central Greece, Odysea Pine & Fir Tree Honey and Odysea Wild Thyme & Fragrant Herb Honey are harvested by hand from late spring to late autumn, are extracted cold and left unfiltered to ensure that the naturally beneficial properties remain.
Sowing the seeds of love
BeeMat is a biodegradable pre-seeded growing mat that contains mixed flower seeds that have been carefully chosen to provide nectar and pollen for bees, especially in the autumn when other flowers have finished.
Land of tea and honey 
Pukka Lemon, Ginger & Manuka Honey tea balances the spicy-sweet zest of sun-ripe whole Sicilian lemons with slow-dried ginger root and FairWild elderflowers – and is finished with a "velvet kiss" (ooh!) of manuka honey.
Humble Natural Beauty
Potter and Moore Innovations Ltd,
Tel:  01733 281053
E-mail:  [email protected] 
www.beautyatcreightons.co.uk/humble/
Impassioned advocate for wildlife and the environment, writer and broadcaster Kate Humble has launched her own natural beauty range formulated with honey. "I've looked everywhere for a range of products that are natural and biodegradable, but, just as importantly, look, smell and feel wonderful to use. I drew a blank so I decided to develop a range of products myself. It's been a challenge but I am delighted to now be launching the Humble Natural Beauty Range." These products are non-polluting, biodegradable, recyclable and the packaging has been made from recycled materials where possible.
Raw Health Organic Squeezy Honey
Raw Health
Tel: 0208 5472775
E-mail: [email protected]
www.rawhealth.uk.com
Enjoy the natural goodness of Raw Health Organic Honeys available in 5 delicious varieties; light and fragrant Acacia Flower, creamy Pure Blossom, rich and mellow Tropical Forest, floral Maya and warm Cinnamon. These raw honeys are made using organic cold extraction methods and never heated above the temperature of the beehive in order to best preserve the natural enzyme activity in the honey.  Presented in easy-to-use squeezy bottles perfect for drizzling on yoghurt and cereal or as an aromatic sweetener in drinks.
Antipodes Manuka Honey Skin-Brightening Light Day Cream
Kinetic Natural Products Distributor,
Tel: 08450 725825
E-mail:  [email protected]
www.kinetic4health.co.uk
Antipodes harness the power of manuka honey in two fresh new skin-brightening essentials. World-famous manuka honey is hugely beneficial in nourishing, firming and smoothing skin. It's combined with the antioxidant compound Vinanza grape and kiwi, scientifically shown* to brighten and lighten skin. Manuka Honey Skin-Brightening Light Day Cream also features bee venom and mamaku black fern to provide a gentle lifting effect, and peony flower for the ultimate skin-bright finish. The texture is light, easily absorbed and skin feels silky afterwards. Also available is Manuka Honey Skin-Brightening Eye Cream. Both formulations are suited to most skin types, especially oily.
Bee Prepared immune support formulas and Bee Energised
Unbeelievable Health
Tel: 02079 932471
E-mail: [email protected]
www.unbeelievablehealth.com
Put some BUZZ in your sales! Unbeelievable Health's convenient targeted supplements have won 9 industry awards and over 90% of consumer reviews rate the products 5 stars. These plant based formulas are unique in that they combine only nutrients with proven benefits, which are not usually found in a regular diet or multivitamin, making them the perfect addition to any health regime. They are formulated by health experts using the very highest quality ingredients and are 'Free From' and Vegetarian Society Approved.
Bee Prepared immune support (Daily Defence & Max Strength) has been championed by nutritionists and health influencers for years for it's use for colds, flu, hay fever, travel health and to optimise wellness. Bee Prepared Daily combines therapeutic amounts of extracts of propolis, elderberry, olive leaf, beta glucans & acerola cherry. Bee Prepared Max is more concentrated with the addition of astaxanthin & reishi for when you need an extra boost. Suitable for most ages, the capsule contents may be added to juices, raw recipes & more.
NEW BEE Energised won Beauty Shortlist Best Supplement 2016 award and combines organic bee pollen, matcha, spirulina, rose hips, ginseng and more, helping provide a steady stream of energy, focus, stamina and mental alertness, without the jitters and crashes. Benefits build with time to help resolve ongoing issues of fatigue & lethargy. There is nothing else  like this natural energy booster and stores have been reporting amazing sales.
Holland and Barrett reported that bee supplements are a top 5 trend and that demand is growing. Make sure you're stocking the only targeted superfood supplement range based on health from the hive! A portion of sales is also donated to bee causes.
Available via Tree of Life, The Health Store, CLF, Wholefoods Ireland, IIH & Veggie Mart. Email [email protected] for info.