Jo Caird runs through the A-Z of how to support your customers in achieving optimal winter wellness this year
There are many wonderful things about wintertime – from cosy woolly jumpers and mulled wine to sparkling Christmas lights and frosty mornings. Catching a winter cold, however, is not one of them. Not only does it make you feel rotten but it can be seriously disruptive when it comes to all that holiday socializing you've got planned. 
Fortunately, there are steps consumers can take to help prevent getting ill this winter, with myriad excellent natural healthcare products available to prepare the body and mind for the inevitable arrival of cold and flu season.
Boosting the immune system is key, say experts including Dr Naomi Newman-Beinart, a nutritionist and specialist in health psychology.
"Your immune system plays such an important role in maintaining overall health, and it needs a range of vitamins and minerals to function properly, particularly in the autumn and winter months," she says. 
Newman-Beinart flags up B vitamins, vitamin D, zinc and magnesium in particular for their immune-enhancing benefits: "By ensuring you replenish your body with these essential vitamins and minerals, you can make a big difference to how you feel, your energy levels and your over-all wellbeing."
Friendly formats
In an ideal world we would all be hitting our recommended dietary allowances (RDA) of these and other vitamins and minerals through diet alone, but that's not always practical. Multivitamins – available in all manner of formats these days, rather than just the pills and capsules of old – offer the opportunity to plug those nutritional gaps. 
"For those who don't like to take lots of pills or multivitamins," says Newman-Beinart, "Acti-Vit offers a refreshing alternative." This zero-sugar, zero-caffeine drink contains 100% RDA of vitamins B5, B6, B9, B12, C, D and zinc, plus 15% RDA of magnesium. At only three calories per can, and available in three moreish flavours – Tropical Boost, Blackcurrant, Apple & Raspberry and Lemon, Lime & Orange – it also works as a super healthy substitute to fizzy drinks, with its base of sparkling water. 
Health triangle 
For the nutritional therapists at Inside Out Health, an independent health food shop in Reigate, Surrey, a multivitamin is a key element in the 'health triangle' recommended to customers during the store's seasonal 'winter wellness check-ins'. 
These 15-minute sessions, available in person or over the phone, are designed to ensure that customers are getting the supplements they need for optimal immune response. Along with a multivitamin, the Inside Out Health immunity package also includes omega-3, probiotics and vitamin D. 
Vitamin D is found in foods such as oily fish, red meat, liver and egg yolks, but most of our vitamin D is produced through the skin's exposure to sunlight. For people who live in year-round sunny climates, vitamin D deficiency tends not to be a problem, but for those of us who aren't so lucky, supplementation is necessary to get our RDA.  
Many multivitamins already include vitamin D, such as Vegan Life Immune Multi-Vit capsules which contains 40% of your RDA of the nutrient, for example, as well as folic acid, vitamins A, B12, C, iodine and zinc. And for those who want a bigger hit, a dedicated vitamin D supplement is a good bet. 
Kate Segal of Inside Out Health says BioCare BioMulsion D is a firm favourite for her. Providing 500% RDA, "It has a fruity flavour and can be taken orally ensuring optimal absorption." 
Supplements can be particularly important when it comes to children's immune preparedness, with many kids' picky eating habits making it difficult to get the full range of vitamins and minerals they require into their systems. 
"Mushrooms can be used for everyday support in boosting the immune system to prevent infections or to speed up recovery time for seasonal colds" 
Fight it with fungi
Along with vitamins C and D, the Dr Immune Five Syrup product from Hifas da Terra (for children between the ages of eight months and 12 years) contains extracts of reishi, Agaricus blazei Murill, oyster mushroom, chaga and shiitake. These  so-called 'medicinal mushrooms' have long been used in Chinese medicine  but are now beginning to  be recognized in the West too, with compounds from some mushroom species showing benefits in relation to inflammation and immune response in animal and test-tube studies. 
"Mushrooms can be used for everyday support in boosting the immune system to prevent infections or to speed up recovery time, for seasonal colds, general strengthening of the immune system, most common bacterial, viral or parasitic infections such as otitis, bronchitis, rhinitis, sinusitis," says Hania Opienski, naturopath and mycotherapy specialist consultant. 
Hifas da Terra also produces Biodefense capsules, which are suitable for adults and children over the age of 12 years, and con-tain active ingredients from reishi, shiitake, maitake, oyster and king trumpet mushrooms.
But however well prepared your immune system, it's not always possible to avoid the dreaded winter lurgy. Colds and flu are caused by around 200 viruses – the most common, causing around 50% of infections, is the rhinovirus – which are able to spread more easily in wintertime, compared to warmer months, because we tend to spend lots of time in poorly ventilated indoor environments. 
Prevention or cure? 
Prevention is better than cure, not just in terms of generally looking after ourselves, but also through taking measures to keep out of harm's way. Hospital admissions for flu in the UK were markedly low last winter compared to previous years, thanks not just to the COVID-19 restrictions that limited our social mixing, but also to improved hand hygiene measures embraced by the public during the pandemic. 
Hopefully the British public will take what it has learned forwards into this winter's cold and flu season, making frequent use of antibacterial and antiviral products such as Puressentiel's Purifying Antibacterial Lotion Spray Hands & Surfaces – containing lemon, lavandin and tea tree essential oils, plus anti-drying aloe vera – to prevent the spread of nasty bugs on hands and surfaces.  
For those who do succumb to winter illness, rest is the best remedy, during which essential oil chest rubs are a popular choice, with ingredients such as menthol giving the impression of clearing blocked sinuses. Resp OK Chest Rub by Puressentiel contains 19 essential oils including eucalyptus, peppermint and lavender, to calm and soothe.
Another option for those suffering with the symptoms of respiratory infections – including sinusitis, a runny nose and cough – is Siberian Fir by Quantum Botanika, an essential oil that can be used in a diffuser, added to a bath or applied to the skin if diluted with a neutral carrier oil such as almond or olive. 
The low-mood months
It's not just our bodies that we need to think about when it comes to winter wellness. Cold weather, short days and long nights can cause many of us to experience feelings of hopelessness at this time of year. 
At its worst, this takes the form of Seasonal Affective Disorder (SAD), a condition also known as 'winter depression' because the symptoms – which include persistent low mood, irritability, lethargy, low libido, changes in appetite, loss of interest in socializing, and sleep problems – occur mostly in wintertime. Up to two million people in the UK are thought to suffer with SAD, with around three in 100 experiencing significant winter depressions. 
"Winter can be a difficult time for some, not only because it can feel like a cycle of picking one bug up after another, but also with shorter days and the weather less favourable. This can trigger or exacerbate low mood due to reduced sunlight and potentially less opportunities to get out into the daylight if working all day, and then it is dark by the time you get home," explains Segal. 
There's no magic bullet to treat SAD but aromatherapy products like Tisserand Energy Boost MoodFix Mist can offer a quick pick-me-up, summoning summertime with its combination of orange, lime and grapefruit essential oils. The mist is an ideal product for travel – you simply spray it in the air around you – or those who prefer a more intense and long-lasting aromatherapy experience at home can go for Tisserand's Energy Boost Diffuser Oil. 
Segal advocates 'trying to eat as wide a range of colourful vegetables and some fruit, which in turn will provide us with an array of vitamins and minerals key at this time of year'. 
"Not only that, but eating a colourful plate when the weather is dreary is uplifting in itself and then knowing that by eating this way we are supporting our health from the inside out!" she adds.
So, as the nights begin to draw in and consumers dust off their warm jumpers, it's time to prep those wintry window displays and stock-check your remedies for all manner of seasonal suffering.
Elderberry – the new super food?
For a general immune-booster, Kate Segal of Inside Out Health recommends Lamberts Imuno-Strength, a liquid blend of elderberry, rosehip and blackcurrants. These fruits are rich in flavonoids, plant compounds shown in laboratory studies to produce antibacterial and antiviral effects, preventing cell replication of H1N1 flu, SARS, and respiratory syncytial viruses. 
We don't know how flavonoids work in the body against viruses but many of Segal's customers swear by the product: "When others are coming down with winter colds, either they manage to avoid them altogether or only get very mild symptoms," she says. 
"Nature is amazing as it is at this time of year that elderberries ripen on the trees, ready to provide that antiviral support in the autumn."
Elderberry is hardly new to the natural products world – Segal has been recommending it for a decade – but it's certainly having a moment in the spotlight right now, with Viridian Nutrition having selected it as Viridian Ingredient of the Year 2021. 
The brand's technical director, Aimee Benbow, points to the 'many clinical trials demonstrating its health properties'.
"Our NPD team have been following the studies with huge interest. We strongly believe elderberry will continue to gain prominence in the nutrition and health field." 
In 400 BCE, Hippocrates – known as the 'father of medicine' – referred to the elder tree as his 'medicine chest', and elderberry has been used in traditional medicine down the centuries as a treatment for colds and flu. The fruit is packed with antioxidants and vitamins that are thought to boost the immune system, and lab studies have found extracts of elderberry are effective against bacterial and flu viruses.
Live Brighter This Winter
Sola ray
www.treeoflife.co.uk
www.clfdistribution.com
www.thehealthstore.co.uk
Winter bugs, colder weather and indoor socialising means supporting your body's natural defences is essential. Solaray's range of immune-boosting products help you stay well, get outdoors and live brighter all year round.
Our super strength 10,000IU Vitamin D3 supports healthy white blood cells that help fight off harmful bacteria or viruses, while fast-acting, timed release formula Vitamin C improves immune function. To protect against toxins, try Olive Leaf extract and Oregano Oil, or choose our organically-grown and fermented Chaga and Cordyceps to further regulate the immune system.
Available now from treeoflife.co.uk, clfdistribution.com and thehealthstore.co.uk
Propolis Winter Mixture
Bee Health Propolis
Tel: 0800 731 6006
E-mail:  [email protected]
www.beehealthpropolis.com
Winter can leave your immune system running low, making you more susceptible to coughs and colds. Bee Health Propolis Winter Liquid is a versatile way of accessing the benefits of this wonderful, natural ingredient. Propolis is a natural substance collected by honey bees from buds and trees containing tree resin, essential oils, waxes and bioflavonoids. Propolis offers an array of benefits for many ailments and is one of nature's richest sources of bioflavonoids for immune support.
BetterYou D3000 Vitamin D Oral Spray
BetterYou Limited
Tel: 01226 814 030
E-mail:  [email protected]
www.betteryou.com
Vitamin D is essential in supporting a healthy immune system, which is your body's first line of defence against infection and disease. BetterYou's D3000 Vitamin D Oral Spray provides a fast and convenient alternative to tablets and capsules and has been specially formulated to deliver vitamin D3 directly to the bloodstream, via the inner cheek for enhanced absorption. The great-tasting spray is contained in a bottle made from recycled waste including ocean waste plastic and post-consumer (PCR), which is fully recyclable.
Winter Remedies from Helios
Helios Homeopathy Ltd
Tel: 01892 511555
E-mail: [email protected]
www.helios.co.uk
The Helios range of individual remedies covers a wide variety of common winter ailments and first aid situations for selfhelp, from coughs, colds and flu, to bruises, childhood teething, recovery after surgery and much more. Our remedies come in organic sucrose pill form, in our easy to use single dose dispensers and are supported by comprehensive point of sale literature. For details of the range, our award winning combination remedies and natural plant based creams please contact us.
Garden of Life mykind Organics Vitamin B12 spray
Kinetic Natural Products Distributor
Tel: 08450 725 825
E-mail:  [email protected]
www.kinetic4health.co.uk
Garden of Life mykind Organics Vitamin B12 is the first certified organic, wholefood, non-GMO project verified B12 spray. Garden of Life's B12 provides an easily absorbed, active natural form of B12 (as found in the body) at a dose of 500mcg per spray, in a delicious organic raspberry flavour. One bottle contains 140 servings. Garden of Life sprays are the only certified organic spray vitamins offering a more bioavailable format that reaches the bloodstream quicker, therefore more efficiently absorbed into the bloodstream and utilised by the body. They taste great and are easily carried so can be taken quickly and conveniently on the go. The dose can also be easily tailored depending on seasonal needs. For more information or to place an order, visit www.kinetic4health.co.uk or email [email protected] 
Natures Answer Mullein
Kinetic Natural Products Distributor
Tel: 08450 725 825
E-mail:  [email protected]
www.kinetic4health.co.uk
Mullein has been used traditionally across centuries, continents and cultures for the treatment of respiratory conditions such as hay fever, asthma bronchitis and infections. Nature's Answer Mullein Leaf Liquid Herbal Extract is an alcohol- and gluten-free super-concentrated extract with the herbal equivalent of 1,800mg of mullein leaves per serving. Nature's Answer alcohol-free extracts are produced using a cold Bio-Chelated proprietary extraction process, yielding a Holistically Balanced Authentic Botanical Fingerprint extract in the same synergistic ratios as in the plant, which allows Nature's Answer to set standards for proving the authenticity of each herb, guaranteeing authenticity, safety, and efficacy in every Nature's Answer product. For more information or to place an order, visit  www.kinetic4health.co.uk
or email [email protected] 
Lamberts® Liquid Imuno-Strength® Elderberry, Rosehip and Blackcurrant Concentrates
Lamberts Healthcare Ltd
Tel: : 01892 554313
E-mail:  [email protected]
www.lambertshealthcare.co.uk
Imuno-Strength® is a tasty natural blend of elderberry, rosehip and blackcurrant concentrates, carefully formulated to retain the nutritive properties of the fruits. This delicious 'syrup' which is naturally sweetened with red grape juice, can be taken straight off the spoon or added to drinks or even yoghurt or porridge. The fruits are all exceptionally rich sources of important compounds called flavonoids, including anthocyanidins that are known antioxidants. These are believed to be particularly useful and are highly regarded by most nutrition scientists in relation to our immune system. Recommend to those 5 years and upwards – children love the taste!
Botanicals4Life Echinacea Elderberry & Olive Leaf Complex
Living Planet Distribution
Tel: 020 3794 7243
E-mail:  [email protected]
www.livingplanetdistribution.com
Echinacea, Elderberry and Olive Leaf extract is a triple-extracted formula from Botanicals4Life designed to provide all-round seasonal support. Featuring powerful herbs revered for their traditionally antiviral and immune-boosting properties, this is a pungent, sweet formula with bitter and cooling properties. It derives its natural potency from full-spectrum antioxidants including polyphenols, flavonoids, vitamins, and other key micronutrients locked in by the triple extraction process. Naturally sweet thanks to the low-GI vegetable glycerine added to preserve the delicate nutrients and aromatic oils, this formula is free of alcohol and available in 50ml and 100ml dropper bottles. 
Planet Paleo Organic Bone Broth – Herbal Defence
Living Planet Distribution
Tel: 020 3794 7243
E-mail:  [email protected]
www.livingplanetdistribution.com
Herbal Defence is an easy to use, nutritious seasonal support with the grass-fed goodness of Planet Paleo's Organic Bone Broth Powder. Rich in collagen from Scandinavian cattle raised on pasture to the highest welfare standards, this convenient, organic bone broth powder is combined with a practitioner-formulated herbal blend including thyme, oregano, and ginger for natural immune support. Each serving is equivalent to one-and-a-half cups of homemade bone broth and because it has no additives of any kind, it offers perfect nourishment for the whole family. Available in 225g and 450g tubs as well as boxes of sachets.
Mushrooms4Life Organic MyComplex
Living Planet Distribution
Tel: 020 3794 7243
E-mail:  [email protected]
www.livingplanetdistribution.com
Mushrooms4Life MyComplex features the three most revered medicinal mushrooms for strong defences during the winter season, including reishi, cordyceps and maitake. Reishi spores are considered the most nutrient dense part of the reishi mushroom, offering up to 300% more biologically active triterpenes than the fruiting body. MyComplex also benefits from a high proportion of beta-glucans, which have been studied for their potential immune-modulating effects.  A concentrated synergy of reishi spores and full-spectrum biomass of young fruiting bodies and mycelium, MyComplex is available as both a powder and capsules for maximum versatility.
NutraTea Elderberry & Echinacea
NutraTea
Tel: 020 3146 7150
E-mail:  [email protected]
www.nutratea.co.uk
NutraTea Elderberry & Echinacea Tea is 1 of 22 herbal remedy tea blends that has been formulated to help support the immune system whilst helping to aid recovery from the cold and flu. This resilient herbal blend contains entirely natural, sustainably sourced ingredients with no added flavourings, oils or excipients enabling each tea bag to be reused throughout the day. Containing 40% Echinacea and 60% Elderberry, it helps support the health of the upper respiratory tract and proper functioning of the body's defensive system for a delicious cup of herbal tea that is sweet yet subtly tart.
Higher Living Immunity
Higher Living
Tel: 01798 812188
E-mail:  [email protected]
www.higherlivingherbs.com
We're an independent business, with the whole family at the wheel. A team of tea lovers who have been blending brews for over 20 years – we pour our passion into every cup. Higher Living Organic Immunity is a fruity, refreshing herbal infusion of Hibiscus, Eucalyptus and Echinacea. The perfect start to your day.
Dr Stuarts Throat Relief
Dr Stuarts
Tel: 01798 812188
E-mail:  [email protected]
www.drstuarts.com
A soothing herbal infusion including cinnamon and marshmallow root to help coat the throat. Throat Relief is part of the iconic Dr Stuart's range created by Dr Malcolm Stuart. An award-winning innovative range of herbal teas. Dr Stuarts uses herbs of the highest quality, picked from the most prized parts of the plants.
Bee prepared immune formulas
Unbeelievable Health
Tel: 020 7993 2471
E-mail: [email protected]
www.unbeelievablehealth.com
Bee prepared immune supplements are researched and formulated by nutritionists combining therapeutic amounts (so fewer capsules are required) of highest quality plant-based ingredients with studies behind their use for helping bolster and support immune health including propolis, black elderberry, olive leaf, beta glucans and other nutrients which are not usually found in a regular diet or multivitamin to help optimize health. They contain no fillers or excipients are suitable for most ages. The concentrated capsule contents may be added to juices & smoothies. Via CLF, TOL, The Health Store, Wholefoods Ireland & Jumla (chemists). Made in the UK.  
Weleda Herb & Honey Cough Elixir
Weleda Cold Relief Oromucosal Spray
Weleda UK Ltd
Tel: 07919 405731
E-mail:  [email protected]
www.weleda.co.uk 
Weleda has a range of licensed herbal and homeopathic medicines to support customers through the coughs and colds season. Herb & Honey Cough Elixir, for relief of dry and irritating coughs, includes thyme to ease tickly coughs and croaky throats, the calming expectorant aniseed, Marshmallow root to soothe an irritated throat, and Elderflower for its anti-catarrhal action. Wrapped up in a comforting honey syrup. Alternatively, the homeopathic Cold Relief Oromucosal Spray is indicated for the relief of the common cold, associated cough, and related flu-like symptoms and comes in a convenient pocket-sized spray. Suitable for adults and children over 12.
BIO-Strath Strath D
World foods brand management ltd
Tel: 01782 366080
E-mail:  [email protected]
www.wfbm.co.uk 
Bio-Strath celebrates its 60th year this year and is a unique multifaceted food supplement with an incredible clinical study catalogue covering immunity, cognitive function, performance to name a few. Recent studies have also confirmed the product can dramatically increase the absorption of nutrients in the digestive system, something which is key as we age or suffer with digestive complaints which can hinder nutrient uptake
New Strath +D harnesses the power of the sun's ultraviolet light which is absorbed by the yeast providing a totally natural form of highly absorbable vitamin D.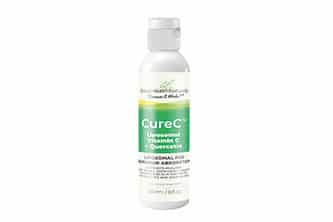 Wholesale Health Ltd
Tel: 01606 889 905
E-mail:  [email protected]
www.wholesalehealthltd.co.uk
CureCTM by Good Health Naturally is a unique liposomal liquid that combines 1000mg high quality vitamin C with 175mg of the potent flavonoid Quercetin, for advanced whole-body support. Conclusive evidence outlines that co-administration of vitamin C and Quercetin exerts antiviral and immune supporting properties, providing specific benefits to respiratory health and symptoms of the common cold. Unlike capsule and tablet alternatives, CureCTM uses expertly manufactured uniformed liposomes to deliver contents into the bloodstream rapidly and effectively, for superior absorption. Pleasant tasting straight off the spoon or can be mixed into liquids. Ideal for the whole family. Vegan friendly.
D.I.P. Daily Immune Protection™
Wholesale Health Ltd
Tel: 01606 889 905
E-mail: [email protected]
www.wholesalehealthltd.co.uk
Specifically formulated for GHN, D.I.P. Daily Immune Protection™ is a unique combination of proven ingredients aimed at supporting year-round immune health. This powerful formula contains eXselen™ Selenium, Opti Zinc 20% and Vitamin D3 which can contribute to the normal functioning of the immune system. Plus Immudyne Nutritional Beta Glucan 1,3 1,6, which studies show can increase phagocytosis up to 267% compared to placebo. Also includes Vitamin C, Elderberry Extract, Larch Arabinogalactan powder, EpiCor® and much more. Highly recommended for daily use to combat the immune system stressors that we encounter in everyday life. Suitable for vegetarians.