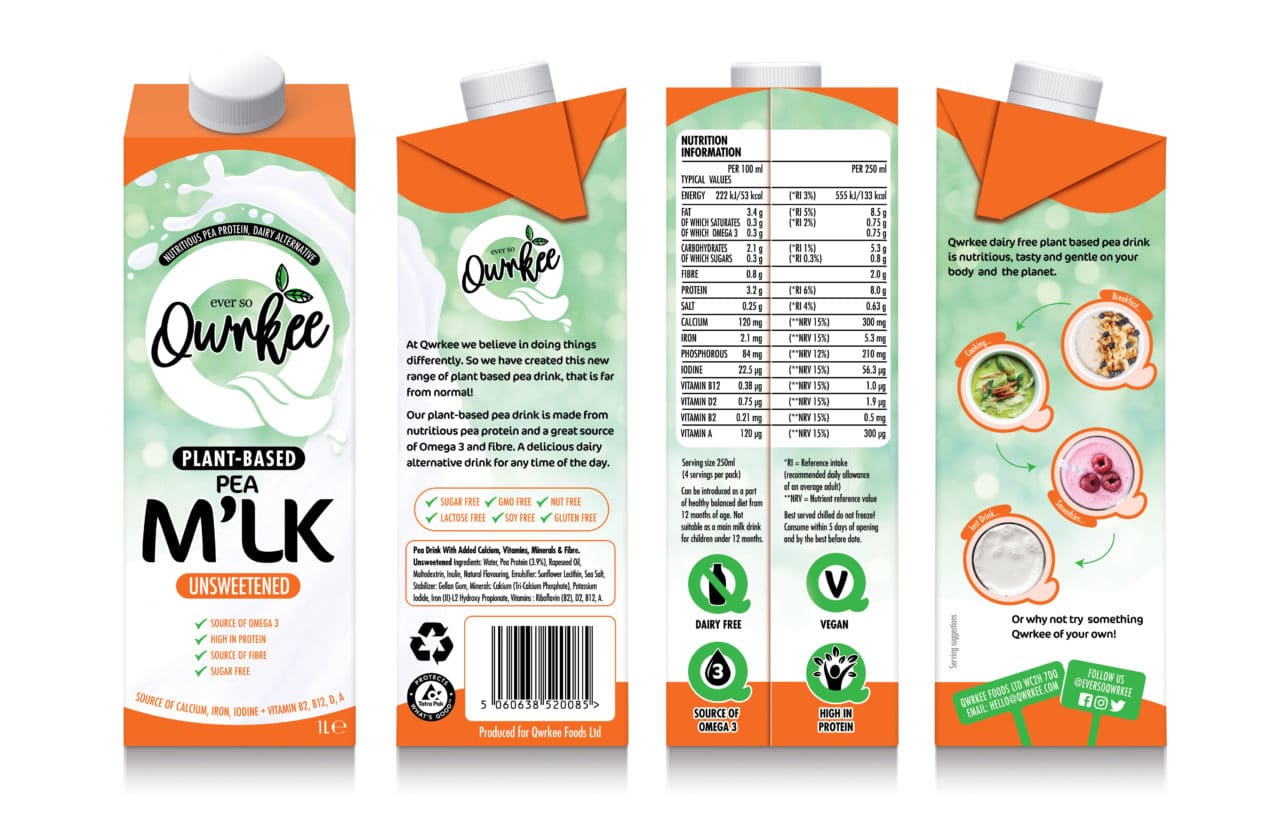 New plant-based food and drink brand Qwrkee has introduced its Pea M'lk to the UK market, initially launching into retail through Whole Foods Market.
The two-strong line includes sweetened and unsweetened variants, and is made using pea protein. Described as having a creamy texture, the drinks are high in protein and a source of fibre, omega-3s, calcium, iron, iodine and vitamins A, B2, B12 and D.
The brand says that the milks also benefit from one of the lowest environmental footprints compared other plant-based dairy alternatives.
"We founded Qwrkee with a clear mission: to help protect the planet by fuelling the plant-based movement, creating foods for the future," explains brand founder Vishal Madhu. "We've taken a lot of time to develop products that deliver on taste, nutritional quality and sustainability, whilst bringing something completely new to the market. We're so excited to be now launching the brand and to have the early support of Whole Foods."
"We are always on the lookout for new and unique products for our customers, and Qwrkee certainly delivers," adds Miguel Uribe, UK grocery buyer at Whole Foods Market. "Pea M'lk is tipped as one of the top new trends for 2019, as we see more people looking for milk alternatives that do not compromise on the nutritional benefits."
The brand is set to add new products to its portfolio in the coming months, and everything in the range will be vegan-friendly, gluten-free, all-natural and use 100% recyclable packaging.