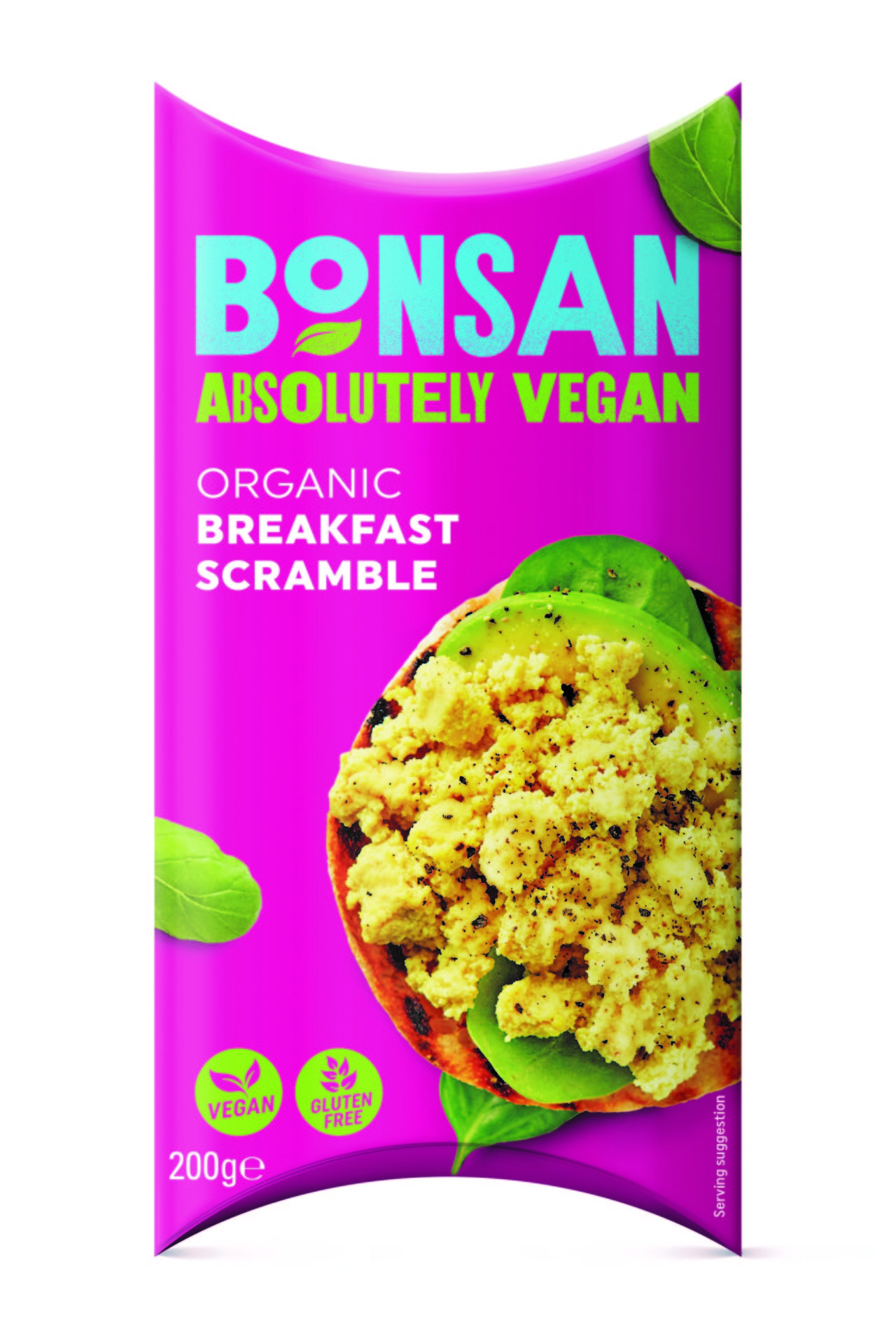 Windmill Organics has announced the availability of its new Bonsan Absolutely Vegan range of organic, plant-based foods, including meat and egg alternatives, dressings and spreads.
The meat alternatives in the range are made using fermented kombucha cultured tofu, and include Kofu Steak, Kofu Grill Sausages and Kofu Spiced Chunks.
Bonsan Breakfast Scramble uses tofu and a subtle blend of spices to produce a vegan egg replacement, which the brand says is a guaranteed winner served alongside freshly toasted sourdough and crushed avocado.
Cocomayo is a smooth and creamy vegan mayo made with coconut oil and free from dairy and eggs; and Garlic Aioli is great for spreading and dipping.
There is also a Caesar Dressing, described as everything a Caesar dressing should be, but with none of the dairy or eggs; and a Sweet Mustard Dressing made with rapeseed oil, cider vinegar, lemon juice and a touch of agave syrup.
In addition, Bonsan offers three Almond Crème Spreads in Original, Bell Pepper & Wild Garlic flavours. Dairy-free and almond-based, the vegan spreads can also be used as dips and in cooking.