Natural Products News shines a spotlight on a handful of the latest launches, campaigns, award wins and more from natural and organic brands and businesses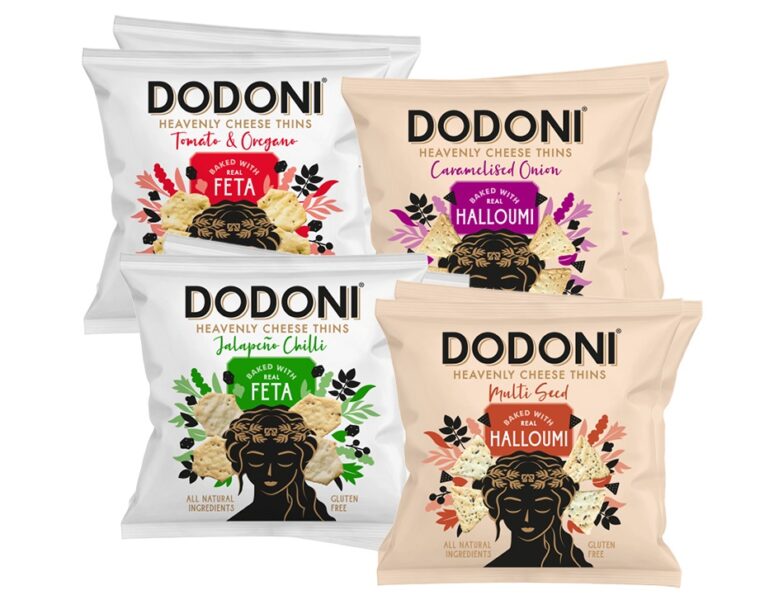 Greek brand Dodoni has launched a line of baked cheese snacks exclusively in the UK. Dodoni Heavenly Cheese Thins are baked with 100% natural ingredients, with either 60% of the brand's real Greek Feta PDO or Cypriot Halloumi cheese. The Dodoni vegetarian savoury snacks are available in four flavours: Feta, Tomato & Oregano – a twist on a classic Greek flavour fusion to provide a sunny taste of the Mediterranean; Feta, Jalapeno & Chilli, with a dose of heat and a chilli kick; Halloumi Multi Seed –  halloumi baked with linseed, poppy and chia seeds to create a fusion of deep flavour and nutty, crunchy seeds; and Halloumi & Caramelised Onion – a savoury treat with a sweet edge. The Dodoni snacks come in 22g packs for the convenience and single-serve markets and 80g sharing bags. They are gluten-free and non-GMO with no artificial colours, flavours or preservatives.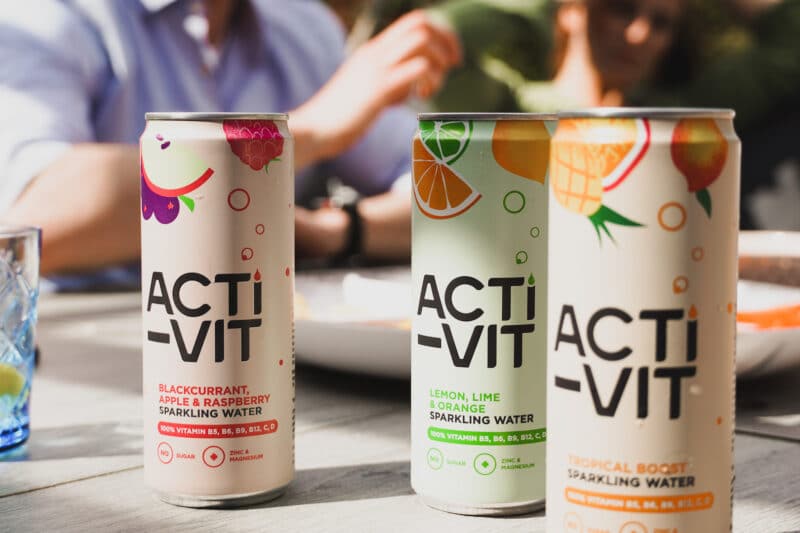 Acti-Vit is a new line of sparkling vitamin drinks launched just in time for summer. Boosted with essential vitamins and minerals that support energy release, aid mental performance and reduce tiredness, Acti-Vit is available in three flavours: Tropical Boost, Blackcurrant, Apple & Raspberry and Lemon, Lime & Orange. Combining fresh, fruity tastes with energizing and immunity-supporting ingredients, each can provides 100% RDA of vitamins B5, B6, B9, B12, C, D and zinc, along with 15% of RDA of magnesium, claiming to be one of the highest vitamin concentrations on the market. The drinks have no sugar, no caffeine and are only three calories per can. Acti-Vit is packaged in a fully recyclable can and a tree is planted for every case sold through the brand's online store.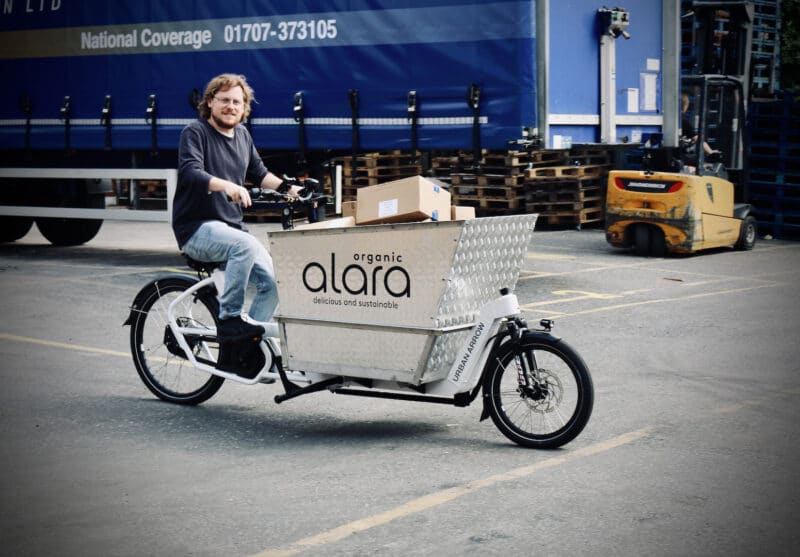 Alara Wholefoods is harnessing pedal power as part of an initiative to provide free nutritious meals to food banks in central London. In June, the company took delivery of a specially adapted e-cargo bike that will operate from the Camley Street Food Hub, located at Alara's factory in King's Cross. Over the last two years Alara has donated over 3,000 organic muesli breakfasts to local food hubs each month. From now, the 500g family-size bags of muesli will be delivered in an appropriately sustainable way with a little e-assistance (from green electricity). The bike sports Alara branding on one side and Net Zero Food badging on the other and also features a specially designed removable hod to make loading and delivery to the food banks more efficient.

Worcestershire-based Pegoty Hedge has announced the launch of a new range of fresh organic sauces based around the same 'quality principles' as its small-batch meals and inspired by the growth in cooking from scratch during lockdown. The Pegoty Hedge sauces are created 'using only the finest raw ingredients sourced with integrity' and comprise: Creamy Bechamel Sauce, Silky Cheese Sauce, Classic Tomato Sauce and Vegan White Sauce. The sauces can be used on pasta, vegetables or proteins, as well as ingredients in bakes, lasagnes and other recipes. Pegoty Hedge owner Oliver Surman, comments: "We know how busy people are, but that they also don't want to compromise on quality and taste, particularly when health and wellbeing are so important. We have developed the range of sauces to be easy to use but being fresh they are full of flavour too."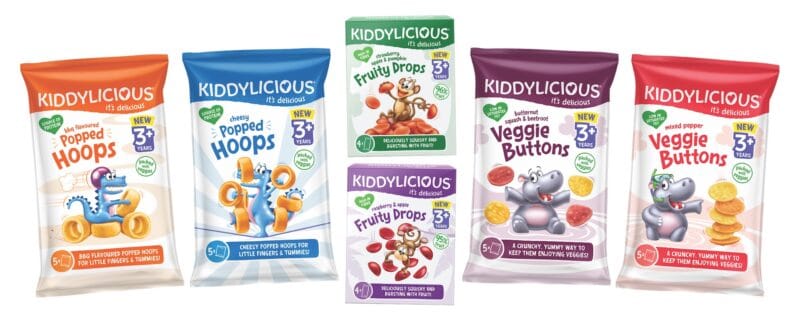 Baby snacks brand Kiddylicious has launched a line of foods specifically for the three-plus age range to offer tot-friendlier alternatives to mainstream adult snacks. The Veggie Buttons, Popped Hoops and Fruity Drops, which aim to appeal to pre-school parents, are portion-controlled and suitable for little fingers. Veggie Buttons are air-popped, not fried, and pack crunchy veggies in every bite. Designed to extend interest in vegetable combinations, the mini-bags are low in saturated fat and come in Mixed Pepper and Butternut Squash & Beetroot flavour combinations; Popped Hoops comes in Cheesy and BBQ varieties and are packed with veggies, each serving also providing a source of protein from lentils and rice; Fruity Drops are jelly roundels made from 96% fruit and high in fibre, bringing a burst of fruitiness in Strawberry, Apple & Pumpkin and Raspberry & Apple variants.