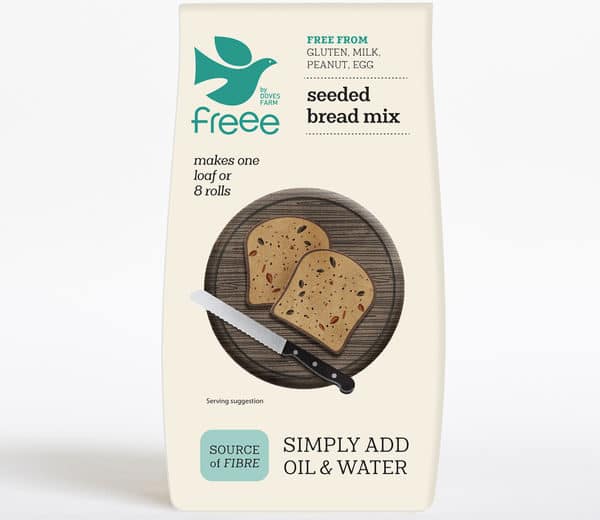 Doves Farm Foods has launched two new gluten-free baking mixes for retail under its FREEE by Doves Farm brand.
The Sponge Mix and Seeded Bread Mix are also free from milk and peanuts and are suitable for those following kosher and vegetarian diets. The Seeded Bread Mix is also egg-free and is vegan-friendly.
The mixes can be made quickly and easily, with the Sponge Mix requiring eggs and oil and the Seeded Bread Mix needing oil and water.
"The new Sponge Mix and Seeded Bread Mix will enable everyone to create freshly baked free-from cakes and homemade bread quickly and easily; whether for themselves, friends or family," says Clare Marriage, Doves Farm Foods CEO commenting on the launch. "Not only delicious, consumers can be sure both mixes are made from only naturally gluten-free ingredients such as rice, quinoa, chickpea, tapioca, potato, maize and buckwheat and without the use of artificial flavourings, colourings and GM ingredients."