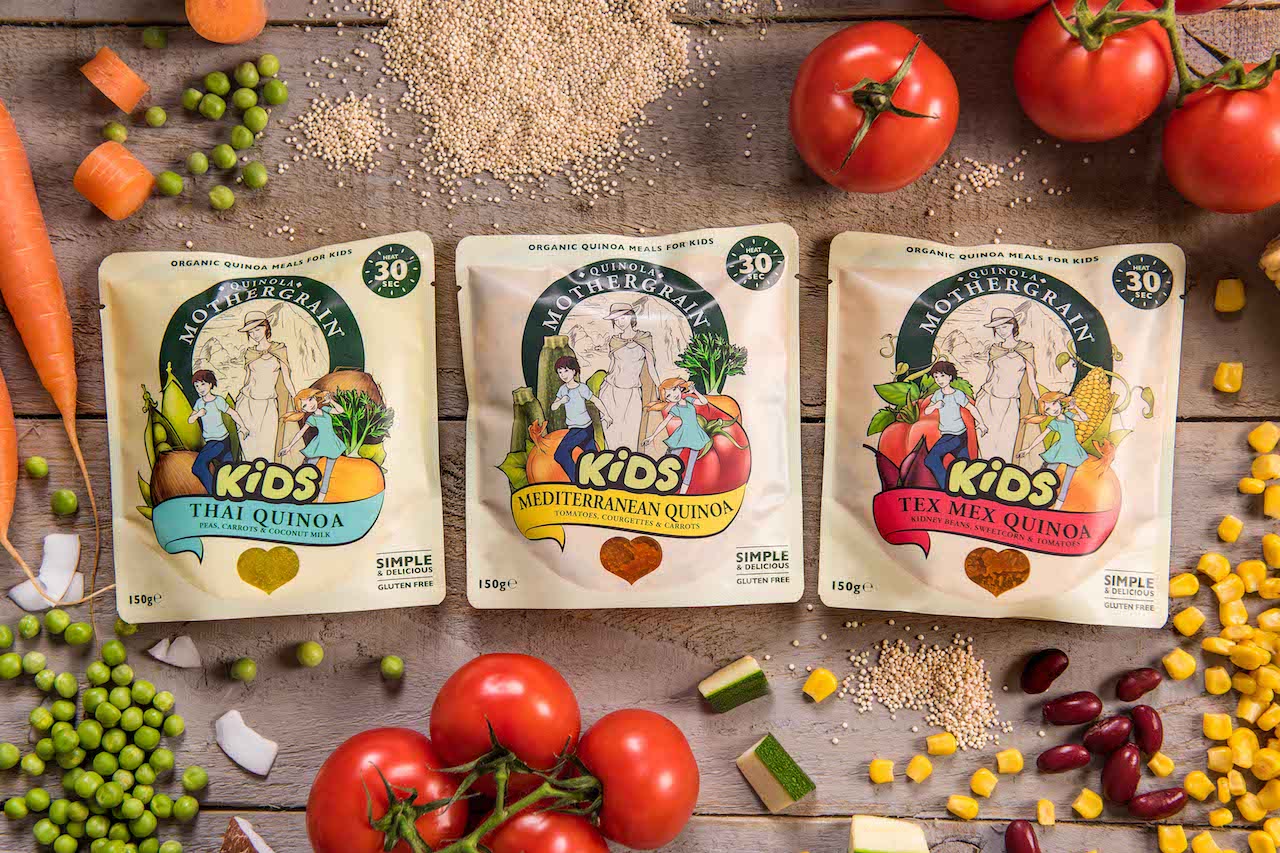 Just launched in the UK is a three-strong range of gluten-free Quinola Mothergrain Kids Meals in pouches featuring organic vegetables and Fairtrade Peruvian quinoa.
The meals are available in three initial flavours: Mediterranean Quinoa, with tomato, courgette and carrot; Tex Mex Quinoa, with kidney beans, sweetcorn and tomato; and Thai Quinoa, with peas, carrots and coconut milk.
The meals, which are allergen-free and vegan, are ready to eat at room temperature or hot (30 seconds in the microwave) and count as one of a child's 5-a-day.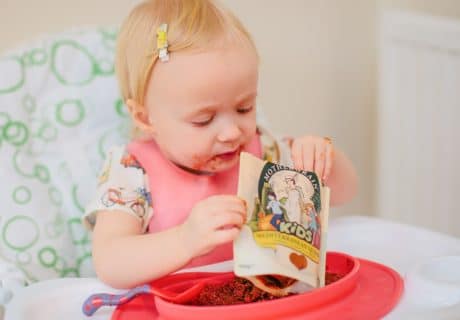 "As a parent I know how tricky it can be to get your children to eat their greens so when I found that my three kids liked the nutty taste of quinoa mixed with vegetables, I realized that I was onto something with real family appeal," explains founder of the French brand, James Livingstone-Wallace. "Fast forward a few years and I'm thrilled to be able to launch our Kids Meals in the UK having successfully introduced them to the discerning palates of children in France."
Nutritionist Rob Hobson, who helped develop the range, adds: "Coming up with healthy meal ideas for your children, day in and day out, can be tough, especially if you're strapped for time or simply don't feel like slaving over a hot stove. Opting for a ready-prepared option such as Quinola Mothergrain Kids Meals offers a nutritious meal in no time at all and can either be served alone or with additional protein, vegetables or pulses for something more substantial. They are also low in salt and sugar, which is important when choosing these types of meals for young children."