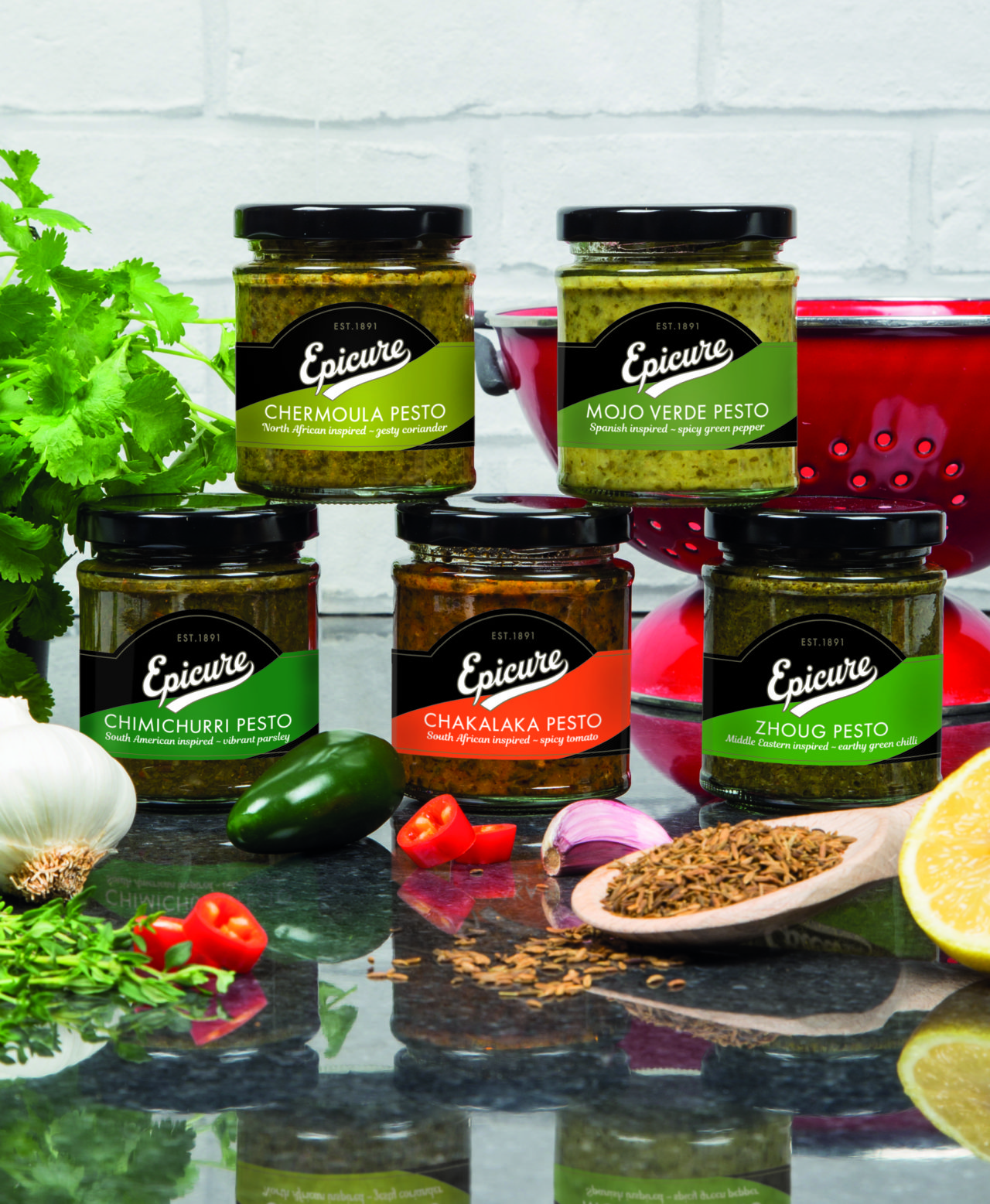 Epicure has introduced a five-strong range of innovative pestos into the food retail space.
Each pesto is inspired by a different part of the world:
Chakkalaka (South-Africa) is a spicy pesto made with chilli and coriander in a tomato base to give a vibrant red colour
Chermoula (North African) is a zesty green pesto, made with ingredients including lemon, coriander, cumin and chilli
Chimichurri, (South American) is described as colourful and tasty, blending parsley, oregano and coriander for a hit of flavour
Mojo Verde (Spanish) is produced using green pepper and chillies to produce a definite zing
Zhoug (Middle Eastern) is the earthiest of the range, combining chillies, parsley and coriander.
The pestos can be used for cooking, marinating or stirring through mayonnaise and used as a tasty dipping sauce.
"We're constantly travelling the world in search of innovation and the most flavoursome ingredients to bring authentic global products to UK consumers," says Jason Beaumont, director of brand owner PWbrands. "We are honouring the Epicure heritage by going back to our grass roots, throwing the net worldwide and sourcing the best ingredients to bring our end users a taste of the globe.
"Often, people assume pesto is only the traditional, green, Italian kind – but that is just one variety. Pesto means 'a herb that is crushed' and, at Epicure, we are taking pestos to a new level with five outstanding flavours that can be used across a multitude of dishes to bring exciting flavour to the palate and vibrancy to the plate."
Epicure has also announced its most significant update for decades, with a new slick, clean and fresh look and feel which highlights the brand's heritage and use of quality ingredients. The new labelling design incorporates modern fonts with a contrasting palette of black, white and gold, and each label features a coloured sash to match the product within.