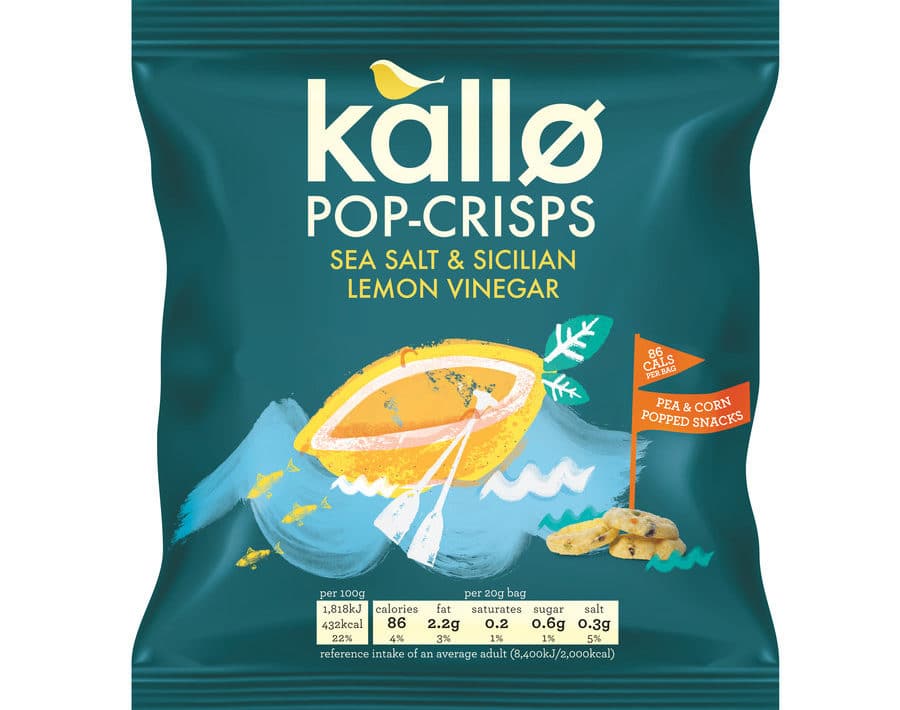 Natural food brand Kallø has introduced some innovative new snack products in the form of Protein Packed Lentil Cakes and Pop-Crisps.
The Protein Packed Lentil Cakes, said to be the first lentil-based rice and corn cake in the UK, are designed to meet increasing consumer demand for protein-rich snacks.
Made with lentils, chickpeas, sprouting peas, rice and corn, they are available in a jumbo roll format. Each cake contains slow-release energy to help consumers feel fuller for longer and has only 30 calories. They are gluten- and wheat-free.
Kallø has also introduced a range of Pop-Crisps, a new on-the-go line initially launching with four unusual flavours: Himalayan Pink Salt & Hint of Black Pepper; Sea Salt & Sicilian Lemon Vinegar; Sour Cream & Dill; and Wasabi & Soya Sauce.
The 'popped' crisps are made using green split pea, yellow split pea and purple corn. They are gluten-free and are available in single snack bags (20g) and sharing bags (85g), coming in at around 85 calories per 20g serving. They are low in saturated fats, high in fibre and contain no added sugar.
"We passionately believe that consumers shouldn't have to sacrifice on taste in favour of health, so we're very excited to be introducing the world to our new Pop-Crisps – the new healthier, tastier addition to snacking on-the-go from Kallø," says Hayley Murgett, Kallø brand controller at Wessanen UK. "Bursting with adventurous and incredible flavour, it's an exciting addition to the healthier snacking category."