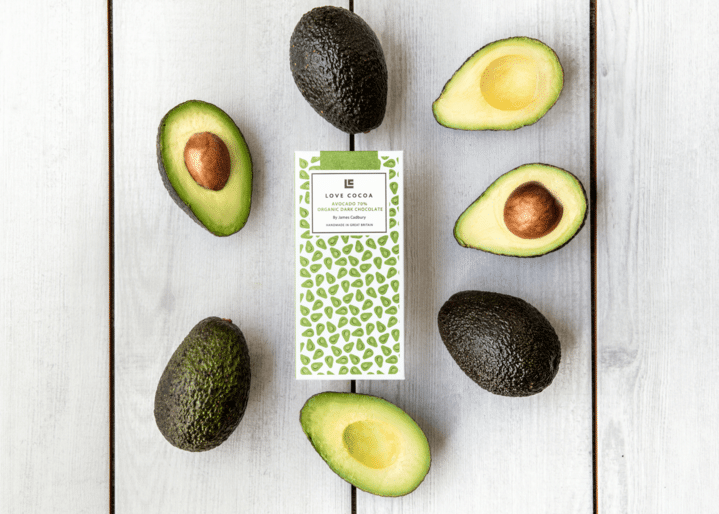 Love Cocoa has created what it claims is Europe's first ever vegan avocado chocolate bar.
The Love Cocoa Avocado Dark Chocolate bar combines 70% organic dark chocolate with 100% natural freeze-dried avocado pulp powder from hass avocados, which, says the brand contains the same taste, texture and nutrients of the green fruit.
James Cadbury, Founder of the Love Cocoa brand, says: "Growing up a Cadbury, I've always loved chocolate and experimenting in the kitchen. And like the millions on Instagram, I'm also an avocado fan, so I thought why not mix two of the most loved flavours and foods together – and that's how the avocado chocolate bar was born!"
The new Avocado Dark Chocolate Bar joins Love Cocoa's existing range, which includes Gin & Tonic, Maldon Sea Salt and English Mint variants.
All the chocolate is handmade in Britain.