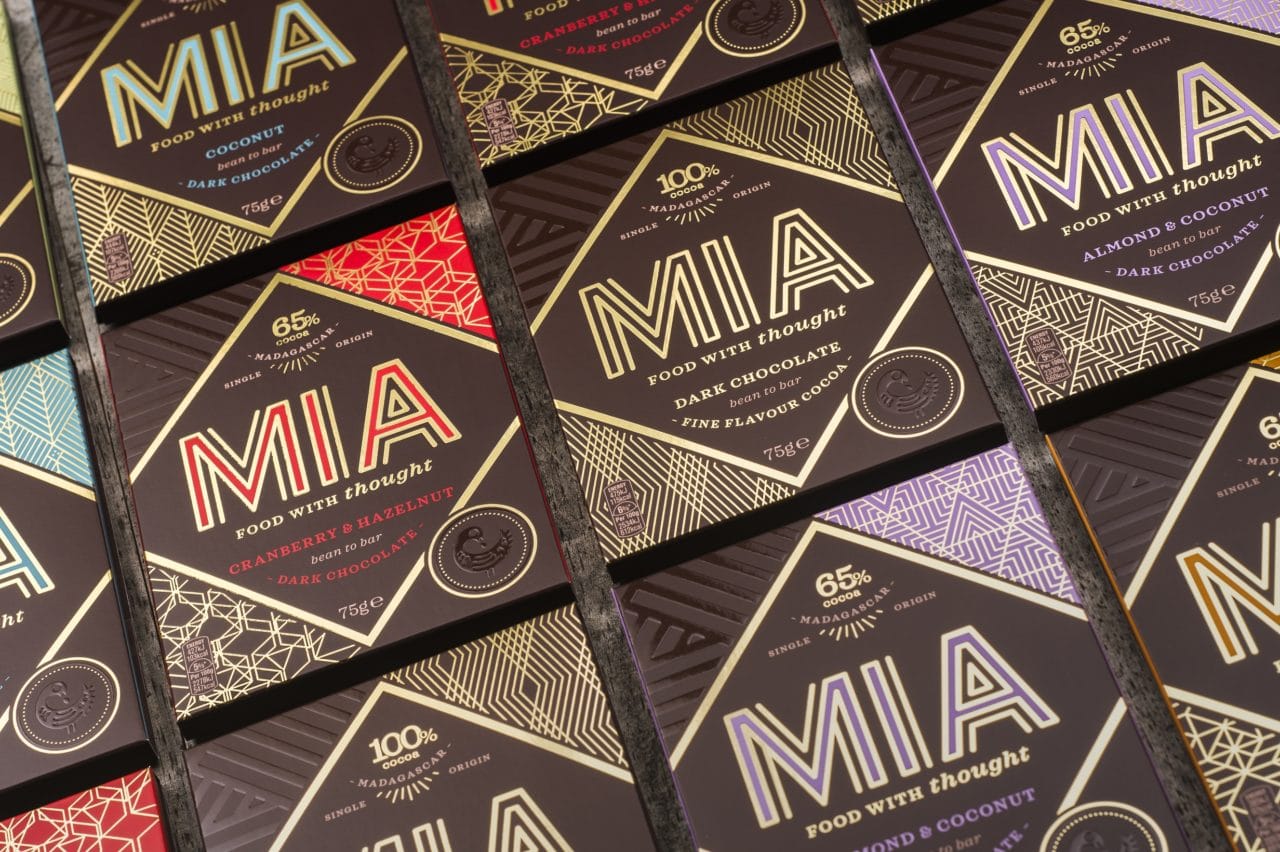 New premium ethical food brand MIA has launched in the UK with its initial offer of a six-strong range of Madagascan single-origin, bean-to-bar chocolate.
The MIA dark chocolate bars includes 100% Cocoa, 75% Dark Chocolate, 65% Coconut, 65% Almond & Coconut, 65% Hazelnut & Cranberry and 65% Candied Orange.
The bars come in 75g packs featuring embossing and gold foil to create texture and shine that aims to stand out on shelf.
"It's been a long but very rewarding journey to bring the brand to market, so we're incredibly excited to have the first MIA products in the UK for the sales push to begin," says brand co-founder Brett Beach. "MIA is more than just our name, it's our ethos as we're dedicated to making delicious, unique food fairly in Africa. With the continent's natural resources, talented entrepreneurs and our eclectic MIA team, we're confident we can put Africa on the map when it comes to producing the finest, awe-inspiring food products."
Each product is crafted from start to finish in Africa to give greater benefit back to the communities they come from. The entire chocolate making process – from roasting, shelling and grinding to tempering and packaging – takes place under one roof to ensure each bar's unique flavours of the terroir.
MIA, which stands for made In Africa, works in collaboration with local communities and craftspeople in Africa and is partnered with Proudly Made in Africa (PMIA) to ensure that products aren't just made on the continent but are produced with locally sourced ingredients and materials. The Criollo, Amelonado and Trinitario cocoa used is sourced directly from independent farmers in the Sambirano Valley of northwest Madagascar.
MIA is committed to a '1 for Change' programme which ensures that 1% of all MIA sales are dedicated to development projects.