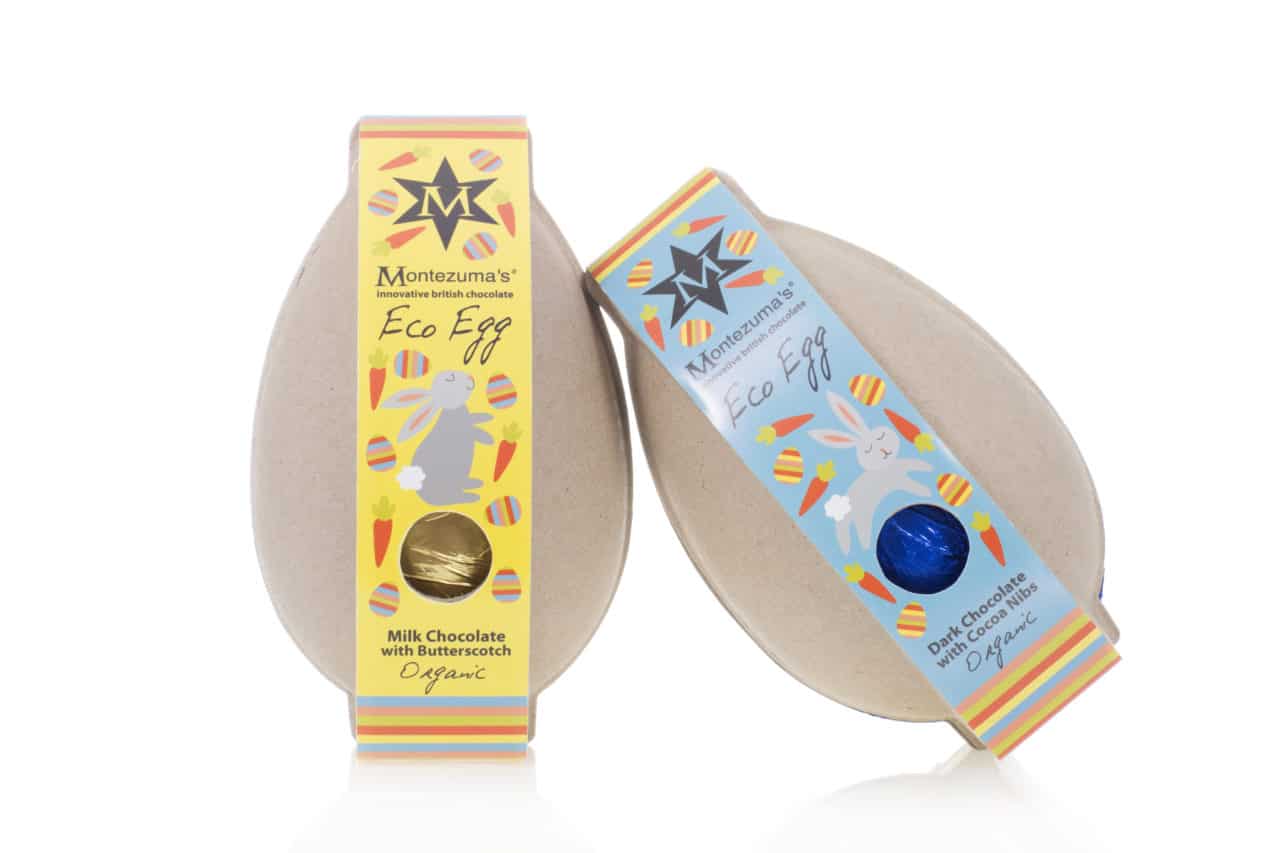 Montezuma's has updated its 2018 wholesale range to include three new mini bar flavours and a fresh selection of gift options.
The new flavours in the Montezuma's mini bars range are: Sea Dog – dark chocolate with lime and sea salt; Minted – milk chocolate and crunchy peppermint; and Absolute Black – 100% cocoa, so sugar-, gluten-, soya- and dairy-free.
The new gift bag range will include: Montezuma's Favourites: Smooth and Creamy – a gift bag of including Milk Chocolate Buttons, Space Hopper bar, Dark Side bar and American Idol Truffle Bag; Montezuma's Favourites: Dark and Mysterious – a dairy-free, vegan-friendly gift bag containing Dark Chocolate Buttons, Sea Dog bar, Very Dark bar and Moondance Truffle Bag; and Montezuma's Massive Favourites – packed full of a medium Grand Truffle Collection, Peppermint Dollops, Milk Chocolate Buttons, Orange and Geranium Bar, Chilli and Lime Bar and Butterscotch Bar.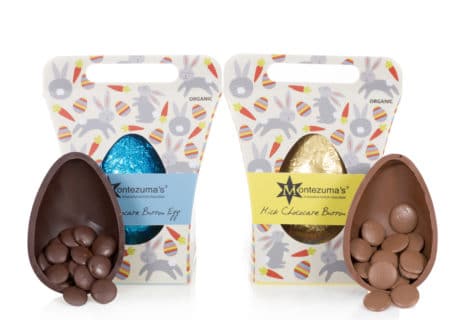 Helen Pattinson, Montezuma's Co-Founder comments: "It is important for us to consider what our trade customers need and want, and following feedback we have introduced some of our most popular flavours in mini bar format. There has been a huge demand for our dark chocolate and vegan ranges in the last couple of years so we are really pleased to be able to offer our 100% Absolute Black chocolate as a mini bar – it's a great item to have available in a smaller size and perfect for POS. The gift bags make an attractive option too – ideal for independent shops, fine food stores and delicatessens.
The brand has also created a new range of chocolates for Mother's Day 2018, complete with brand new designs. The offer comprises: Prosecco Truffle Collection 210g – a box of 16 Prosecco flavoured milk chocolate truffles; Dark Chocolate Caramel Dollop Jar – dark chocolate dollops with a fruity cherry caramel centre; Milk Chocolate Caramel Dollop Jar – creamy milk chocolate dollops with a fresh peppermint caramel filling.
Montezuma's Easter 2018 range of Easter eggs and chocolate gifts has also been unveiled and includes new products such as Peanut Butter Mini Eggs in dark chocolate – vegan-friendly mini eggs filled with rich salted peanut butter; and the Absolute Black 100% Cocoa Button Egg – a sugar free Easter egg for those following no-sugar or vegan diets or making healthier food choices.
Also available are: Organic Chocolate Button Eggs; Nutty Filled Eggs; Organic Cheeky Chocolate Bunnies; and Organic Eco Eggs.