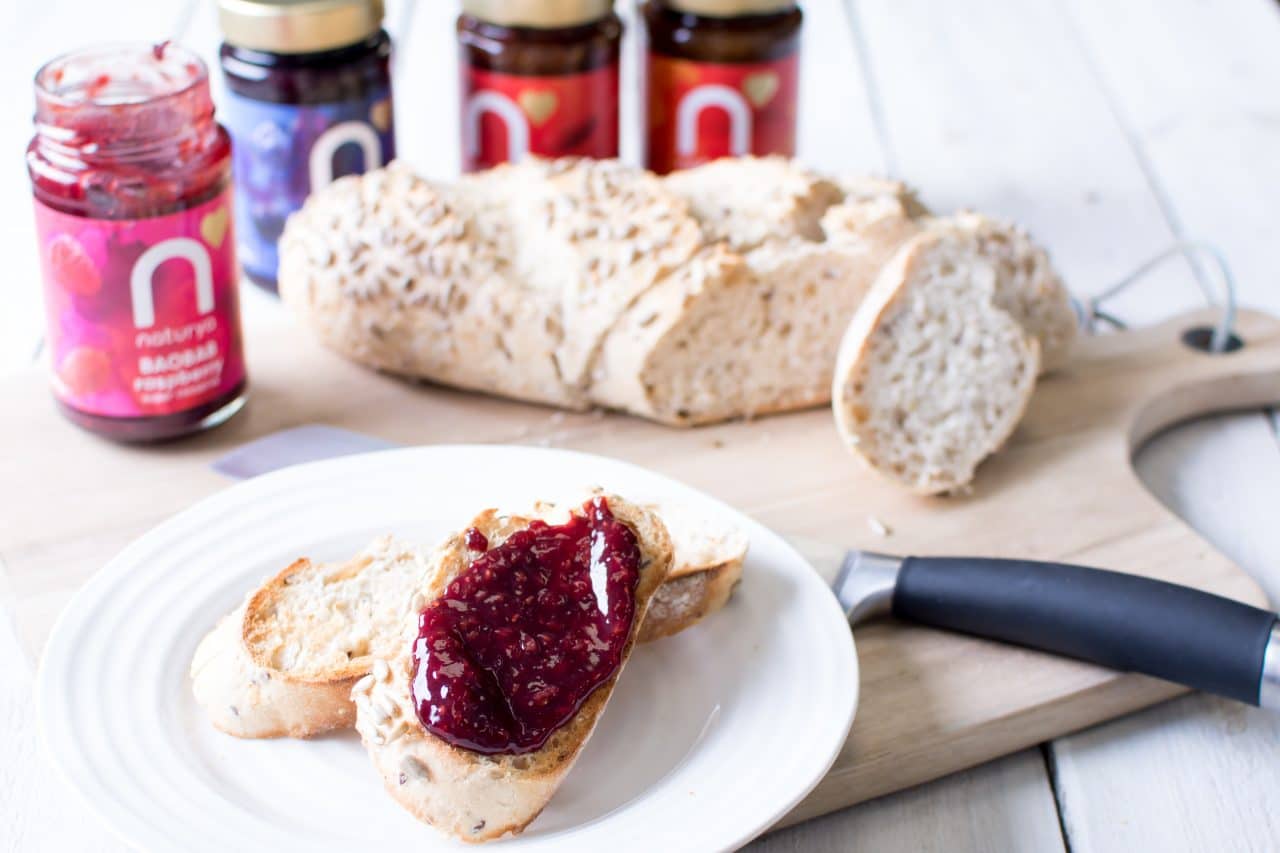 Superfood brand Naturya has added a range of Super Conserves and Superbars to its offer.
Containing between 37%-46% sugar (compared with traditional jams which contain 55%-60% sugar), the conserves are handmade in jam kettles using fruits, low GI agave syrup and superfoods. They come in four flavours: Goji Strawberry, Baobab Raspberry, Maca Apricot and Acai Blueberry.
The three Superbars have been developed with two Michelin Star trained chefs, David Jones and Jonny Bingham, to create a range of organic, nutrient-rich and nutritionally balanced bars.
Using unrefined maple syrup, cacao butter and agave inulin to bind and sweeten, along with superfood ingredients, the three varieties are Berry Superbar, Seed Superbar and Cacao Superbar.
The new bars are organic, vegan, naturally rich in micronutrients, fibre and plant protein. Each contains at least seven superfoods including acai, maca, lucuma, goji berries, chia seeds, mulberries, goldenberries, hemp seeds and cacao.
The superfoods are ethically and sustainably sourced through direct relationships with suppliers.