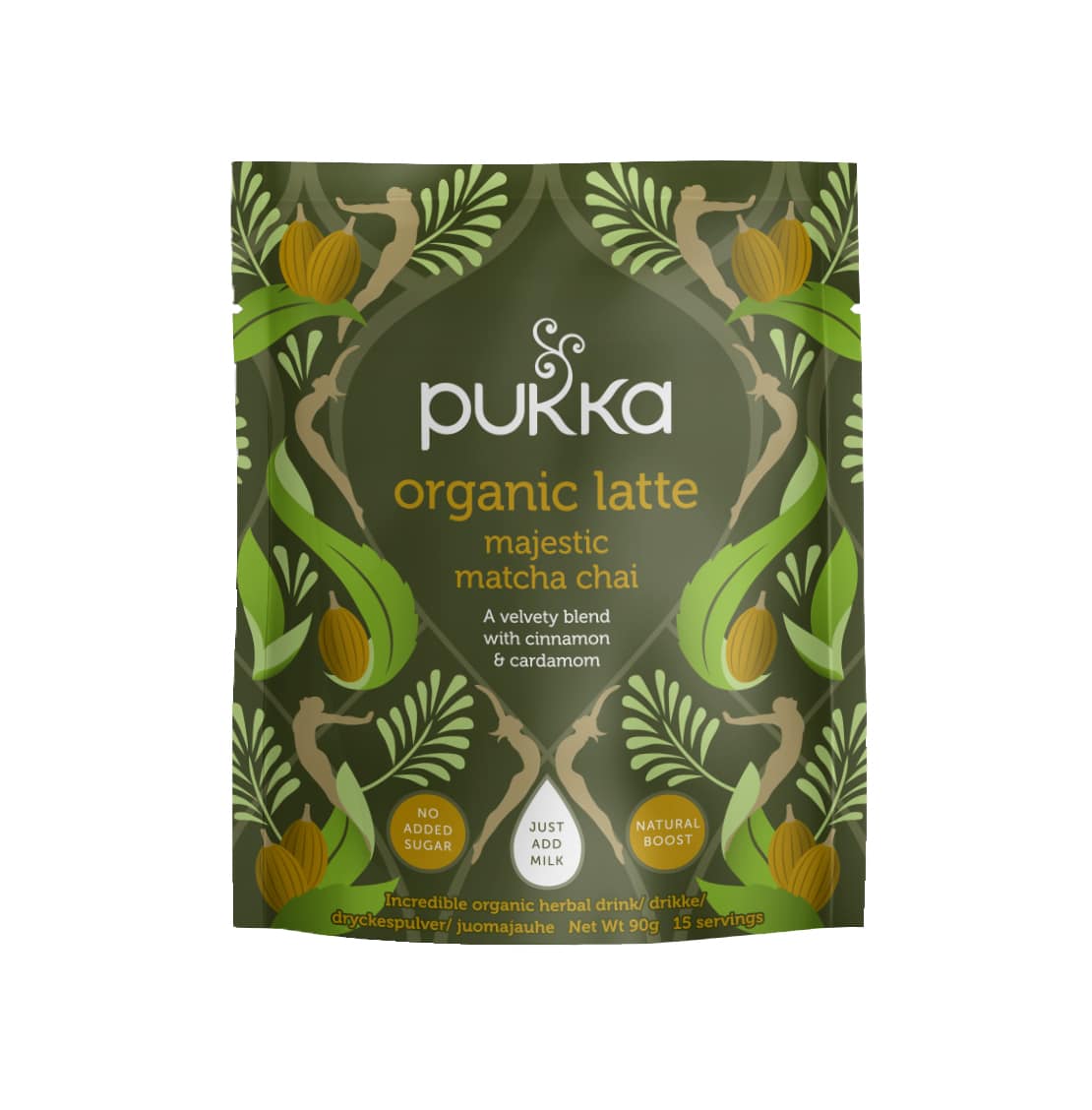 Pukka Herbs has introduced its new Majestic Matcha Chai to bring about calm alertness and energy with the help of organic matcha and chai spices.
Described as a creamy, full-flavoured blend, the herbal latte combines antioxidant matcha to naturally boost focus and increase alertness, and cinnamon to help balance sugar levels, beat sugar cravings and provide antioxidants such as polyphenols.
It also incorporates cardamom, a carminative spice that has been shown to decrease high blood pressure levels due to its high levels of antioxidants. Cardamom also supports and boosts metabolism and digestion.
The plant fibre inulin has been included to help improve gut health, heart health and metabolic rate, as well as stimulating digestion and contributing to healthy bowel movements. It is also said to curb appetite.