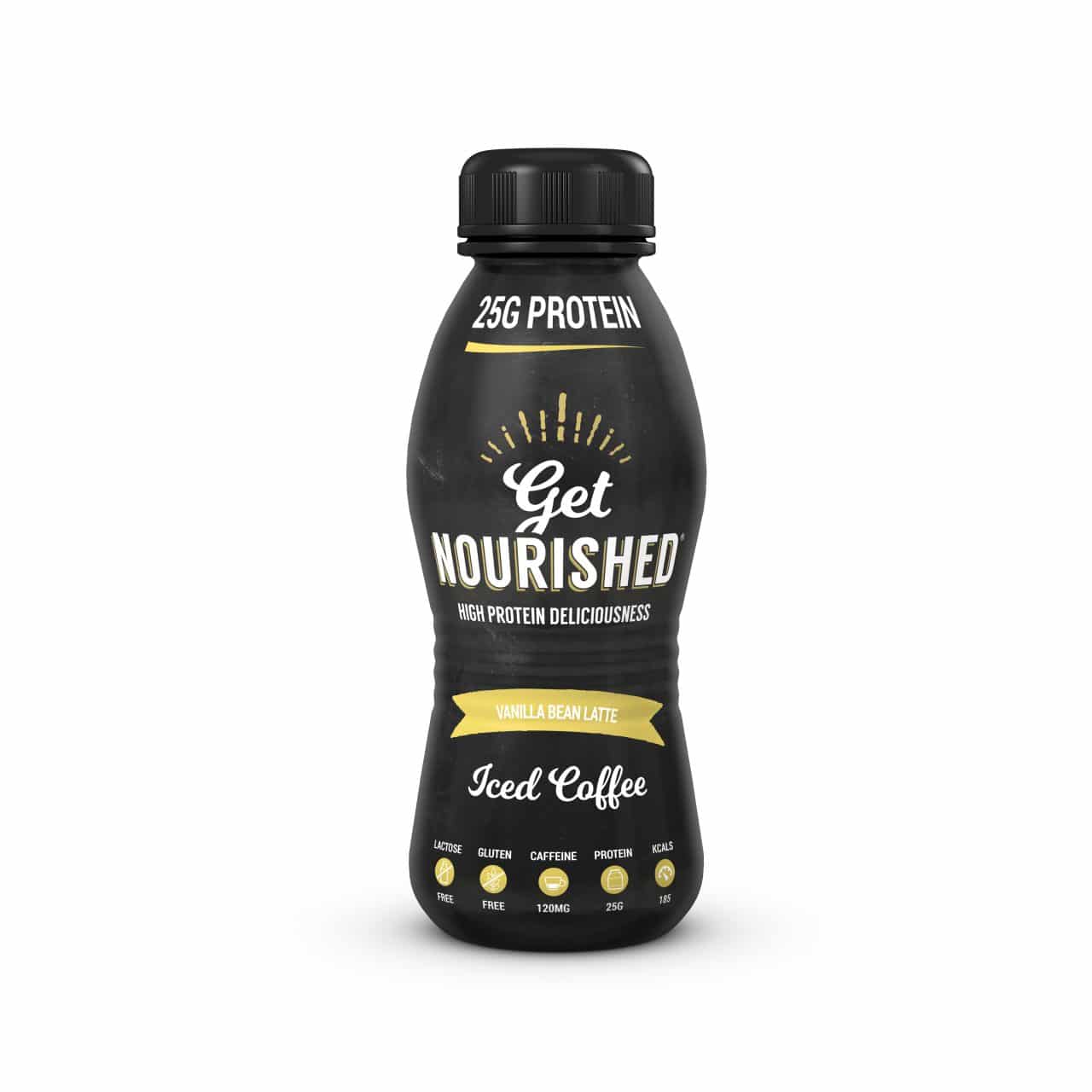 Get Nourished, a new high-protein, lactose- and gluten-free food brand, has launched with an iced coffee product, providing 25g of protein per bottle.
Get Nourished is produced using dry roasted 100% Arabica coffee and raw cane sugar, and is available in three flavours: Vanilla Bean Latte, Coconut and Cacao Mocha and Hazelnut and Cacao Mocha.
Brand owner David Towse says the drink is free from the 'chalky' taste often associated with high-protein products, and that the brand aims to provide 'high protein deliciousness' to set it apart from other high-protein products which don't offer the same level of flavour.
Towse says: "This little drink started off as experiments in my kitchen. When I was diagnosed as gluten and lactose intolerant in 2014 after a long history of stomach troubles, fatigue and compromised sports performance, I began to realize that there was nothing on the high street to support the person with food intolerances, who still wanted a high-protein diet, so I decided I'd create it. We've used 'invisible protein' to make sure this is a great-tasting coffee first, and a protein drink second."
The iced coffee is the first in a range of lactose-free and gluten-free protein the brand will develop, including flapjacks, cakes, overnight oats and iced teas.
The iced coffee has initially launched into the fridges of 150 Holland & Barrett stores.