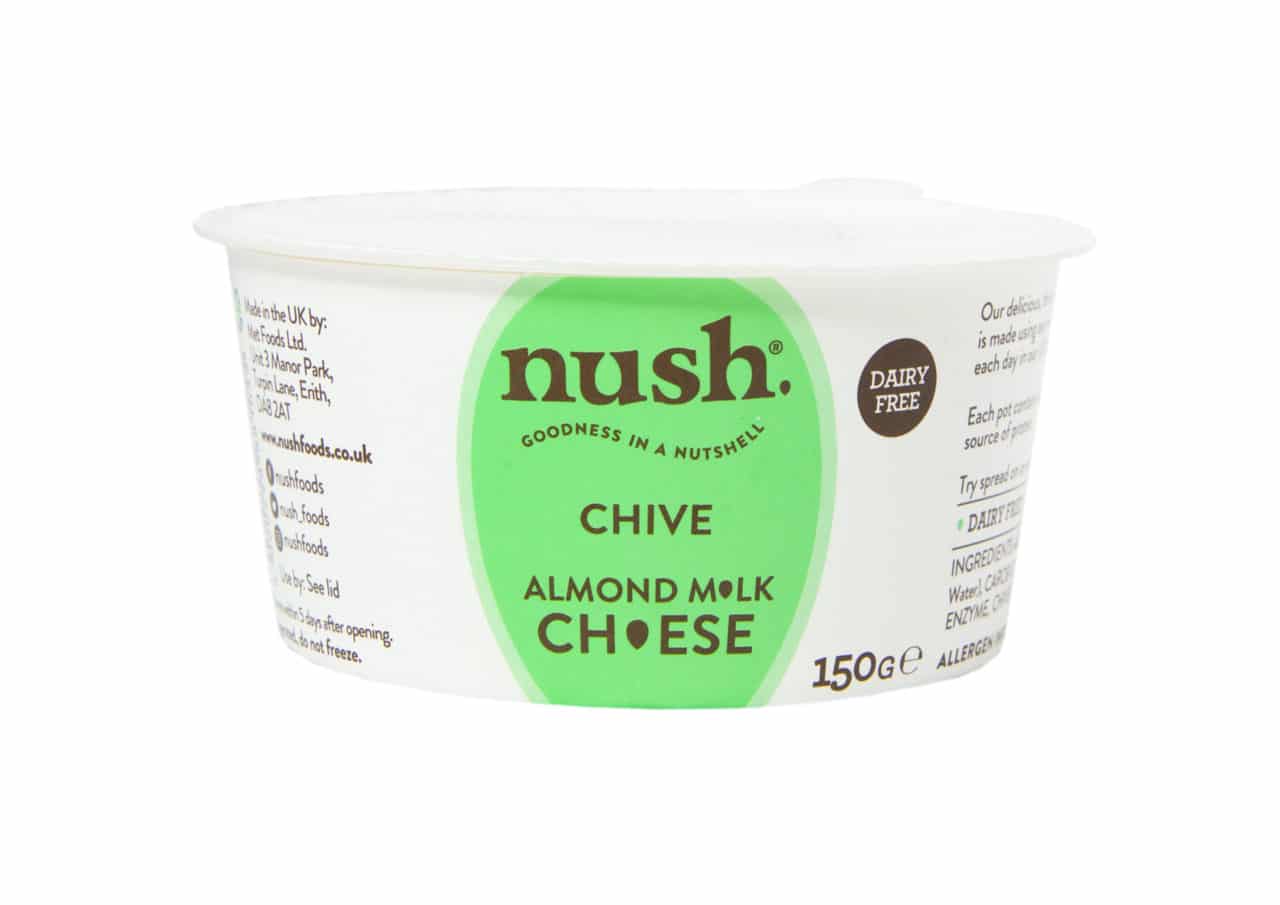 Dairy-free brand Nush has launched its new line of vegan Spreadable Ch*ese made with almond milk.
The cheese is created by blending Sicilian almonds with filtered water and vegan probiotic cultures, seasoned with British sea salt.
Available in two SKUs, Natural and Chive, Nush Spreadable Ch*ese is free from gluten, soya, preservatives and additives.
Designed to be enjoyed as a direct replacement for dairy, the brand says that the delicate flavour profile and creamy texture makes it a versatile cooking ingredient as well as a spread.
"Nush is a category innovator and so we are really excited to launch the UK's first live vegan almond milk cheese," says Nush co-founder Bethany Eaton. "There is growing demand for dairy-free cheese and through our new range, British consumers can now enjoy a delicious vegan offering that contains 30% pure almonds. It is ideal for a multitude of culinary occasions, whether filling sandwiches or creating dishes in the kitchen."
Each 150g pot contains 60 Sicilian almonds and is produced using artisan methods on premises in South England.