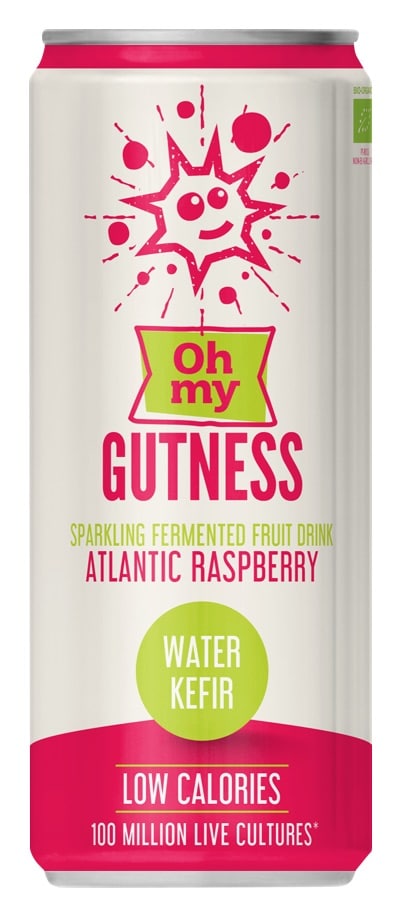 Captain Kombucha has created a new vegan-friendly sparkling fruit drink range, Oh My Gutness, in 330ml cans.
Handcrafted in Portugal, the drinks are naturally fermented with water kefir grains and are available in Original, Atlantic Raspberry, Cola and Ginger Lemon flavours.
Organic, vegan and gluten-free, with no preservatives, artificial colours, flavours or sweeteners, the new range was awarded Best New Organic Product at Natural & Organic Products Europe.
"Demand for vegan-friendly, healthy drinks is higher than ever before and, as consumers become more aware of the importance of gut health, the market for kombucha and other health-related drinks is expanding," comments James Hudson, Captain Kombucha's UK director. "In the UK alone, the market is predicted to reach $126.2 million by 2020. The global kefir market is predicted to reach $2.42 billion by 2024.
"In such an exciting time of breakthrough for the sector, we're more dedicated now than ever to bringing our customers more choice in the healthy, vegan-friendly drinks category. Oh My Gutness offers customers a delicious soft-drink experience with all the health benefits of water kefir, including a healthy, happy gut.