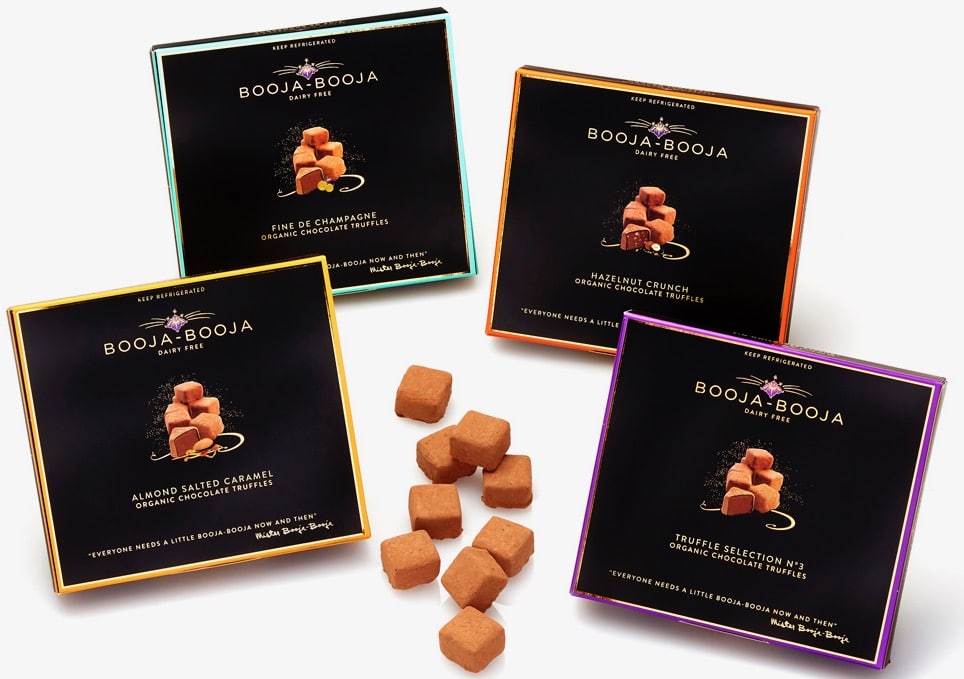 Booja-Booja has created two new chocolate truffle gifting ranges in time for Christmas – The Wonderbox and Twelve Truffle Boxes – plus added two new truffle varieties.
The two new flavours are Honeycomb Caramel and Toffee Strudel, both available in six-packs. Honeycomb Caramel offers a smooth vanilla caramel chocolate truffle sprinkled with crunchy golden honeycomb; while Toffee Strudel features juicy cinnamon apple and chewy toffee pieces in a smooth dark chocolate ganache.
The Wonderbox is a selection box with 20 chocolate truffles, featuring eight different tastes created from simple, organic ingredients. Containing the brand's widest selection to date, the hinged box is embellished with the brand's stylish new redesign.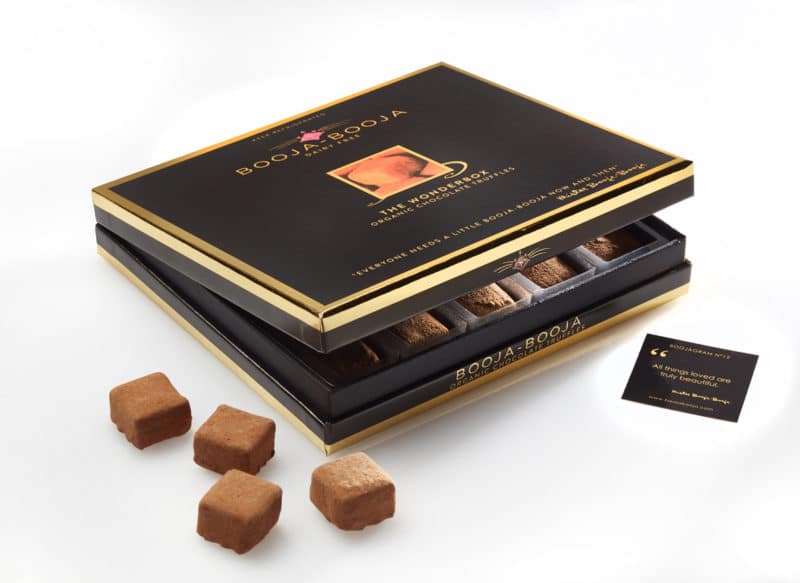 In addition, there are four varieties of Booja-Booja's new Twelve Truffle Boxes: Hazelnut Crunch; Fine de Champagne; Almond Salted Caramel; and Truffle Selection No 3 (containing Hazelnut Crunch, Almond Salted Caramel, Honeycomb Caramel and Toffee Strudel).
Organic, dairy-free, gluten-free and vegan, Booja-Booja truffles contain no artificial additives, preservatives, emulsifiers, acidity regulators or stabilisers. The truffles should be kept cool, so are now found in the chiller cabinet.