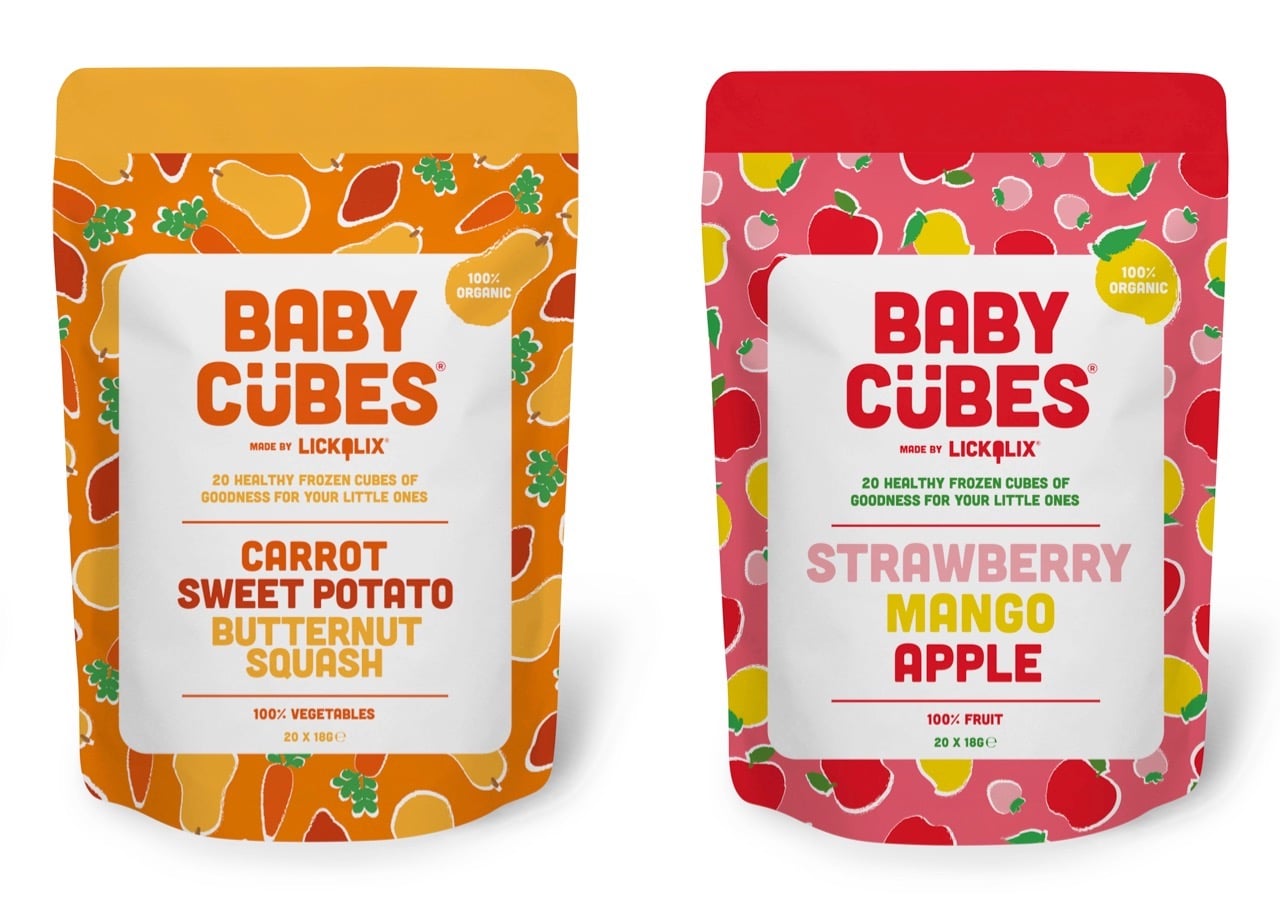 Organic ice lolly brand Lickalix has entered the frozen baby food market with a range of Baby Cübes, – frozen cubes of pureed organic fruit and vegetables for little ones.
The four-strong range comprises two veg and two fruit varieties: Carrot, Sweet Potato & Butternut Squash; Broccoli, Spinach & Peas; Strawberry, Mango & Apple; Apple, Apricot & Peach.
Designed to provide an extra boost of fruit and veg to meals, the cubes can be added to yoghurt, porridge, pancakes, pasta sauce, rice and more.
They are also a great quick fix by themselves, says the brand, and can be used for an instant nutritious on-the-go dish.
"I started making Baby Cübes for my son in big batches at the weekend to make my life easier and to make sure I was getting lots of fruit and vegetables into his diet when I didn't have time to think of what to make him for a meal," says brand co-founder Karis Gesua. "I realized how much of a time saver this was for me, as a really busy parent, and how this created more variety in the types of meals I made for him. I wanted to pass that onto other busy mums and dads and help them too."
All cubes are made with certified organic fruit and vegetables.