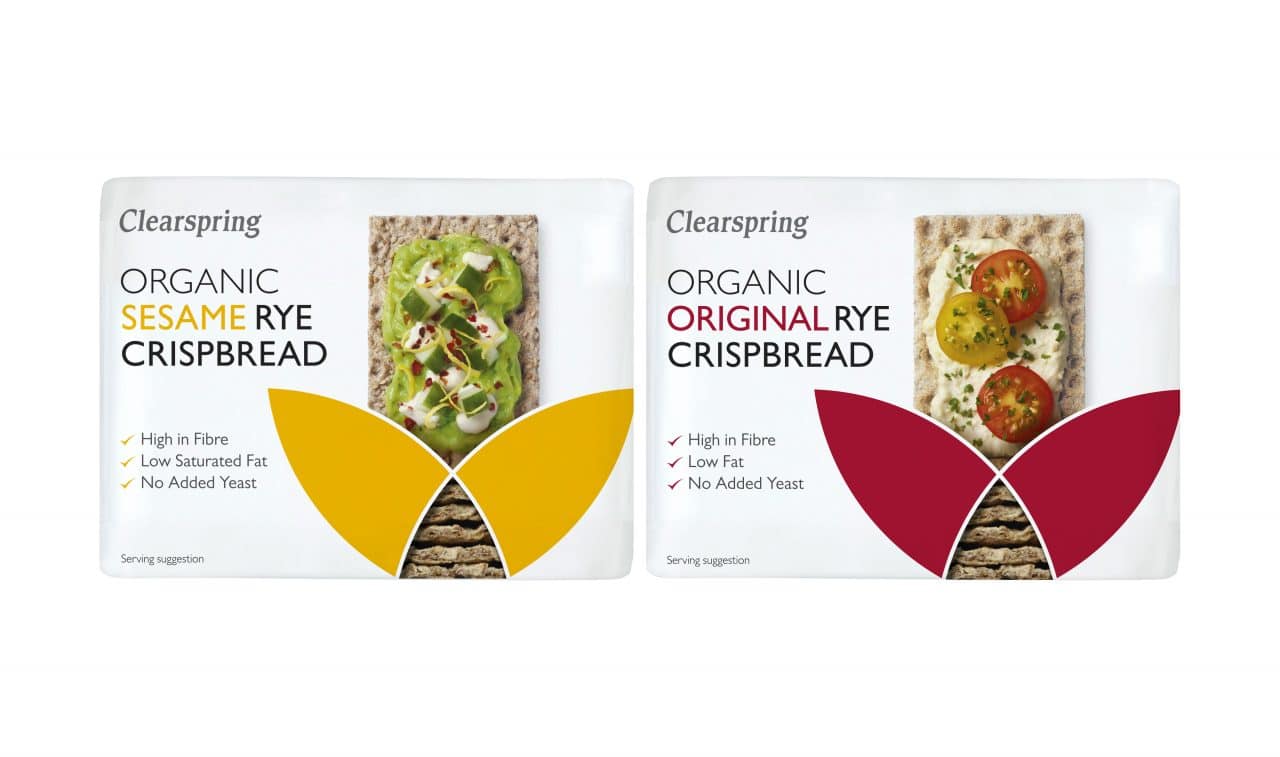 Organic speciality food brand Clearspring has introduced three new healthy snacking options.
The new Original Organic Rye Crispbread is baked to a traditional Scandinavian recipe using just three simple ingredients. It is high in fibre, low in fat and has no added yeast or refined sugar.
With the same healthy credentials, Sesame Organic Rye Crispbread adds sesame seeds to the mix for an extra nutty flavour.
Clearspring Organic Wholegrain Rice Cakes with Buckwheat & Quinoa marks the brand's entry into the sweet biscuits category. Sweetened with organic rice syrup, the sweet and salty recipe of puffed wholegrain rice provides a light and crispy texture. The gluten-free rice cakes are topped with pumpkin, sesame and sunflower seeds and contain just 31 calories each.