Soil Association Certification has launched a new digital communications tool to help businesses talk about organic in a 'clear, factual and legal way'.
What You Can Say When Marketing Organic is an 'essential reference document' which is free to download from the certifier's website. It features hundreds of statements about the benefits of organic food and farming and covers organic principles, sustainability, climate change, soil health and the welfare of animals and wildlife.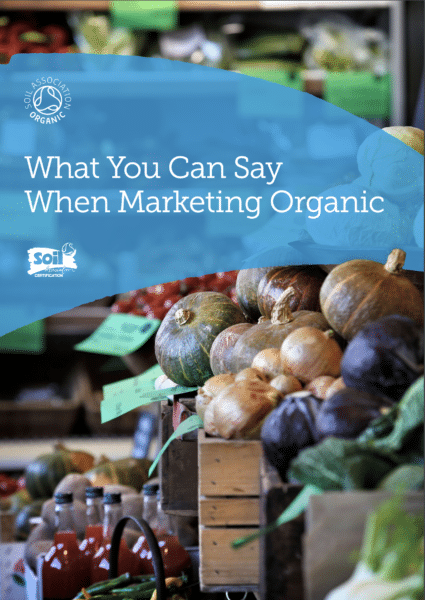 In her opening address at the beginning of the guide, Clare McDermott, business development director, says the focus of the booklet is on demonstrating 'how organic can offer solutions in a post COVID-19 world'.
"Confronted with a sea of labels, competing health claims, food scares and conflicting advice, people are confused. Coupled with this confusion is a growing awareness that our choices and behaviour have an impact on the wider world. This presents an opportunity for the organic industry to come together to make our voice heard and communicate the benefits of organic simply and clearly," McDermott says.
The statements within can be used to 'communicate about organic in a clear and correct way', she explains, advising that while all statements have been all of which have been assessed against the UK Advertising Standards Authority's Code, 'it is important to remember that context is key when using particular statements'. "We would always advise that you submit your own advertising copy and materials to Copy Advice before using them, as much will depend on the context that a statement appears in."
McDermott hopes the booklet helps the industry to 'promote a strong, clear and positive message about organic'.
To download your copy visit https://bit.ly/2Otvtu2