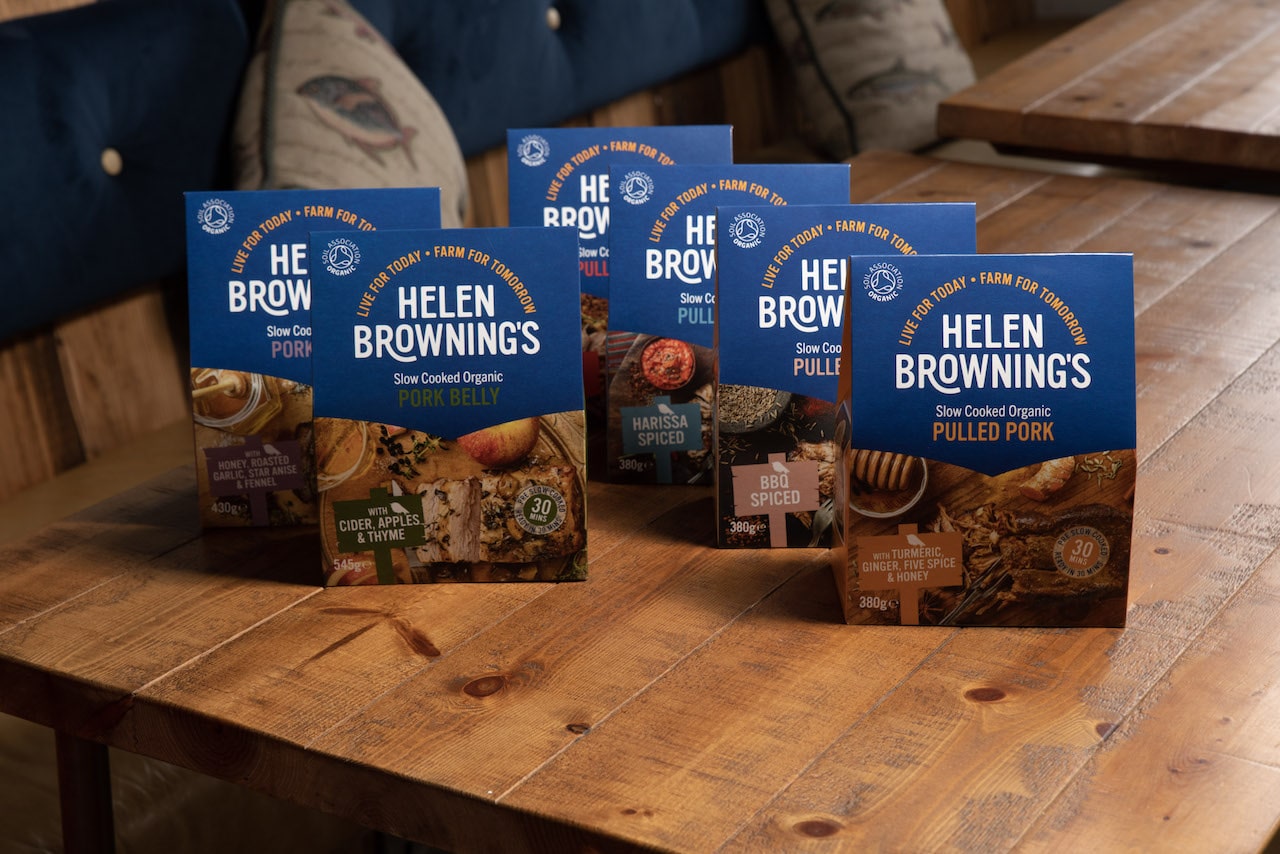 Helen Browning's Organic has launched a new range of chilled ready-meals based around slow-cooked organic pork.
Described as cosy, comforting and nourishing social food, the meals are sous vide for 12 hours and can be oven cooked in 30 minutes.
The ready-meals serve between two to six people and are available in six varieties: Cider, Apples & Thyme Pork Belly; Honey, Roasted Garlic, Star Anise & Fennel Pork Belly; BBQ Spiced Pulled Pork; Harissa Pulled Pork; Sweet Chilli Pulled Pork; Turmeric, Ginger, Five Spice & Honey Pulled Pork.
"We are so excited about this new product development, we feel this new range fills a huge hole in the current popular, slow cooked food, market," explains Claire Bailey, Helen Browning's Organic. "We're delighted that Abel & Cole & Whole Foods Market are supporting the launch and are stocking these new products. We've worked really hard with Stephen and Tom at Grubworkz to develop these new products and hope it's the start of a great new working relationship."