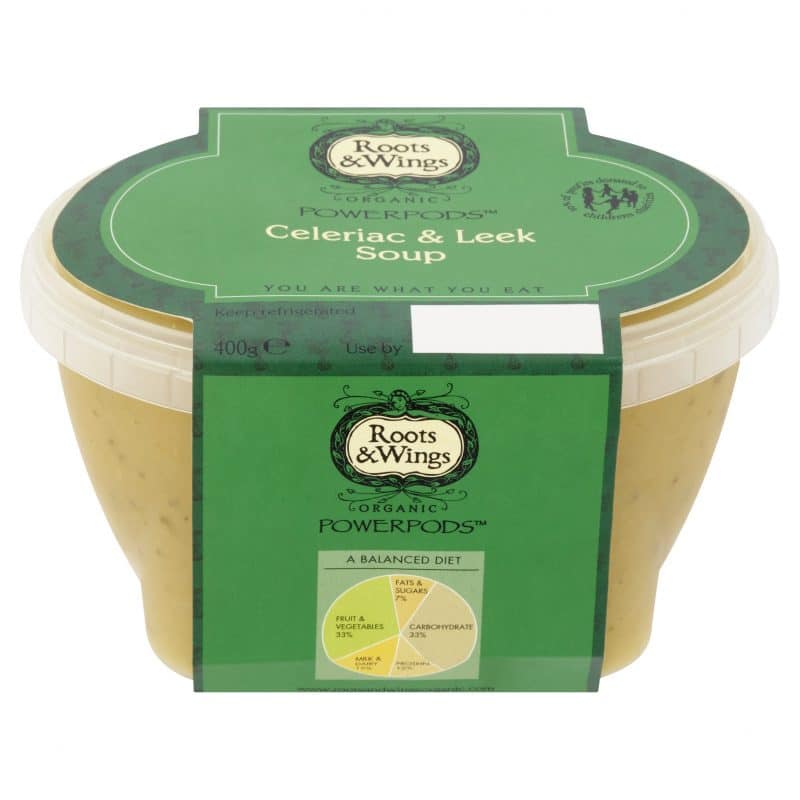 New for this year, organic and natural brand Roots & Wings has created a collection of nutritious organic soups called Power Pods.
The single-serve soups come in 400g tubs designed for an easy to grab lunch option at home or work. There are four initial Power Pods flavours: Fresh Carrot, Ginger & Cardamom; Celeriac & Leek; Parsnip & Honey; and Tomato, Basil & Balsamic.
"We have brought out a range of four Power Pod soups in response to a growing demand for convenience food," comments founder Belinda Gooding. "They are both nutritious and nourishing. Consumers are time poor and are seeking products that will not only fuel them through the day but be really tasty and good for them too. We have kept a keen eye on the nutritional benefits of each serving and use only the finest organic ingredients. We have made each pot a generous single serving for an easy meal at home or work."
Roots & Wings products are natural and hand made using organic ingredients from identified sources. The packaging is made using sustainably sourced materials.