Since The National Lottery Community Fund allocated £5.1 million to the Soil Association's Food for Life (FFL) programme at the beginning of this financial year, the charity has completed three of its planned Get Togethers and reports that this 'simple idea' is already making an impact and changing lives across the country by using 'the power of good food' to get people of all ages growing, cooking and eating together.
The scheme, which aims to tackle loneliness and unhealthy eating, works with partners in some of the UK's most ethnically diverse and disadvantaged areas.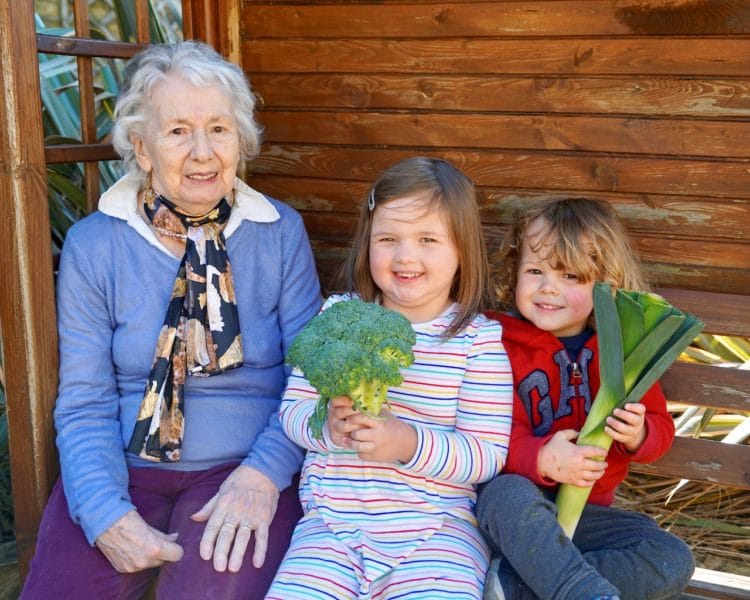 To date, events have taken place in three locations: Leek in Staffordshire; Calderdale in West Yorkshire; and Leicestershire, where the joining together of nursery children and care home residents has shown improvements in patients with advanced dementia, according to the organizers.
Raksha Mistry, FFL, told the BBC that following interaction between both generations, residents not only ate and drank more but appeared calmer and took on 'a nurturing role with the children'. "What we've done here is absolutely not rocket science. It's back to basics – generations coming together, eating together, being together. All of that has that knock-on benefit of confidence, wellbeing, giving purpose. It's what we should be doing."
Generations coming together, eating together, being together
Following the success of initial events, Dale Cranshaw, head of FFL Get Togethers, says: "There are so many benefits to people of all ages coming together to cook, grow and eat good food. Thanks to £5.1m from the National Lottery Community Fund we'll be supporting local groups, organizations and settings across the UK to … promote a healthy relationship with food and improve community cohesion along the way."