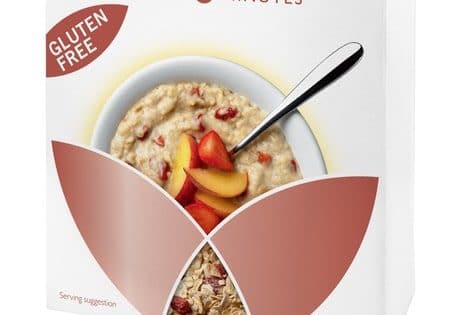 New from Clearspring come two instant porridges, offering a healthy start to the morning.
Organic Gluten-Free Instant Super Porridge combines oats, sesame seeds and goji berries, which provide carotenoids and flavonoids as well as sweetness; Organic Gluten-Free Instant Mega Porridge, with buckwheat, coconut and flaxseeds, is rich in omega-3 and magnesium.
"Oats are a good source of slow-releasing energy to keep you going through the morning," says nutritionist Cassandra Barns. "As a whole grain, they're a natural source of B vitamins and minerals, as well as fibre to help keep you full. They're also gentle on the digestion, making them a good alternative to wheat-based cereals."
Both porridges are a good source of protein and fibre and have no added sugar or salt.
The porridges come in 160g boxes.