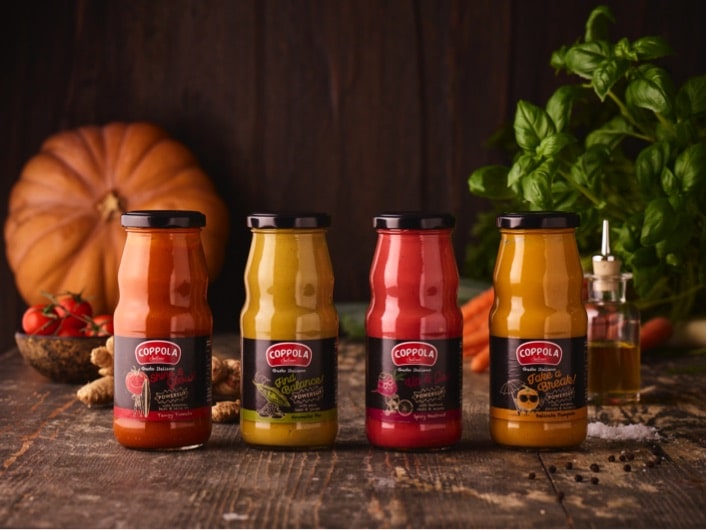 Innovative Italian food company Coppola Foods has created POWERSÛP, a range of 100% natural vegetable soups using simple ingredients that aims to reflect the current crossover trend between drinks/smoothies and soups.
The four-strong line features what the brand says are unique vegetable soup recipes using 'power' elements – such as ginger, turmeric and chilli – for an added kick.
The creamy soups comprise: Take a Break! Delicate Pumpkin combines pumpkin with carrot and turmeric; Find Balance! Aromatic Peas has added leek and ginger; Up & Go! Spicy Beetroot blends beetroot with chilli and sesame; and Shine & Glow! Tangy Tomato incudes basil and olive oil.
POWERSÛPs are vegan, gluten-free, have no added sugar or sweeteners and provide three or four of your five a day. Served warm or cold, they are positioned as a quick and easy healthy meal option and have a 24-month shelf-life.
The soups come in 350g recyclable glass bottles, so are unusual in being plastic-free, and are suitable for one or two servings.