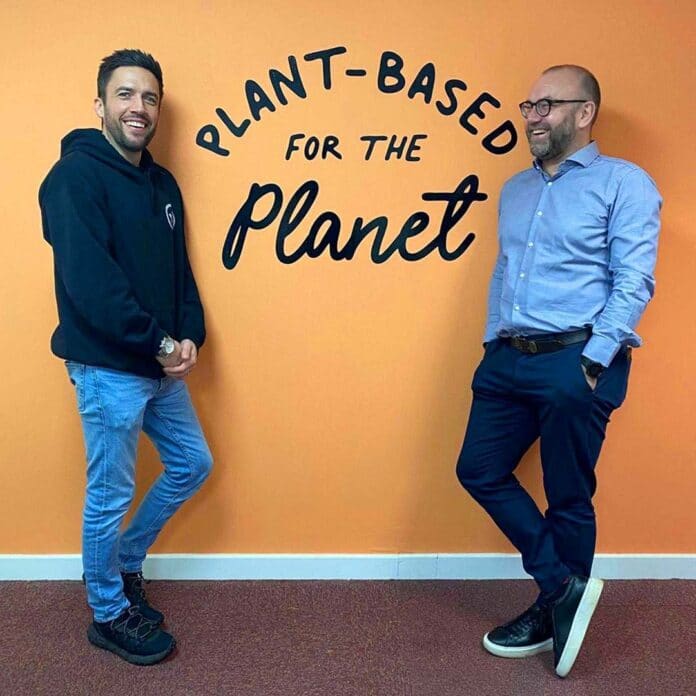 UK plant-based grocery retailer The Vegan Kind has announced the appointment of Tony Buffin as non-executive director (chairman).
Buffin has a track record of building, transforming and growing businesses in multiple retail sectors for both private and public shareholders and was formerly CEO of Holland & Barrett International.
His industry skills, particularly in digital and data, finance and transformation, are expected to support The Vegan Kind to scale faster in its delivery of plant-based food and health and beauty products to the UK's environmentally conscious consumers.
In the short time we have been working together, Tony's advice and knowledge has been simply invaluable
"I am absolutely delighted to welcome Tony to Team TVK!" says the retailer's co-founder Scott McCulloch commenting on the appointment. "In the short time we have been working together, Tony's advice and knowledge has been simply invaluable. The Vegan Kind has evolved so much as a company in the last 18 months, and starting 2022 with Tony's board-level input on all the strategic changes we have in our pipeline is both humbling and exciting in equal measure. Excited to get to work!"
Adds Buffin: "I am delighted to be joining The Vegan Kind to help Scott, Karris and the entire team continue to build their wonderful business. Their mission is to make it easy for everyone to buy exciting plant-based food at affordable prices and help us all to live healthier. The switch to plant-based diets is vital to avoid the worst impacts of climate change so it's truly inspiring to be helping consumers be kinder to themselves and to the planet at the same time."