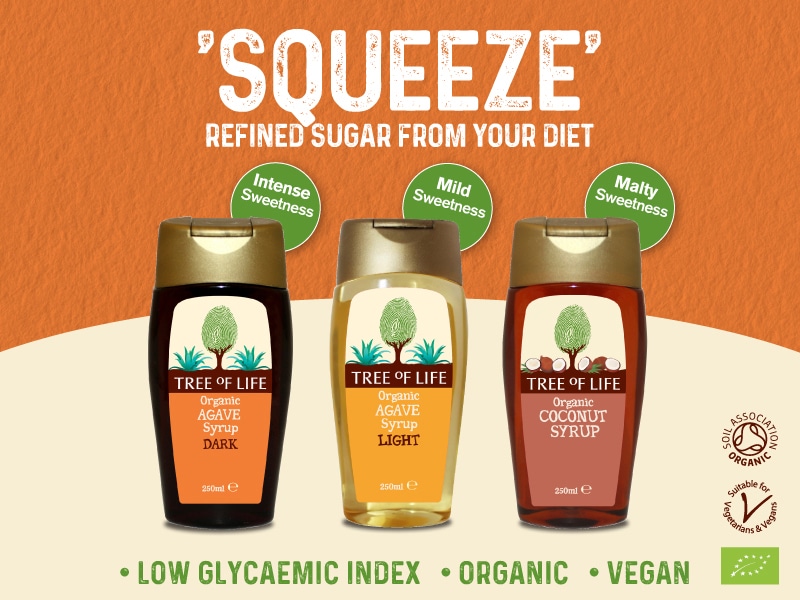 To meet the growing demand for naturally sourced sweeteners, Tree of Life has launched a line of Organic Agave and Coconut Syrups.
Derived from the nectar of the Mexican agave plan, Tree of Life Organic Agave Syrup has a naturally sweet flavour and is available in two varieties: Light Agave Syrup – sweet and mild; and Dark Agave Syrup – with a more intense flavour.
Tree of Life Organic Coconut Syrup is made from the nectar of the coconut palm tree and has a naturally sweet and intense, malty flavour.
The new syrups have a low glycaemic index and are certified organic. They are also suitable for vegans so make a great alternative to honey.
"Whilst ideally we'd cut out sugar altogether from our diets, this can be a challenge and can affect our enjoyment of food and drinks," comments Kirsten Sowerby, Tree of Life marketing controller. "Tree of Life believes in making health easy by offering healthier alternatives to regular foods and drinks which can be easily incorporated into our everyday diets. We want to help people make healthier choices whilst still enjoying their food."