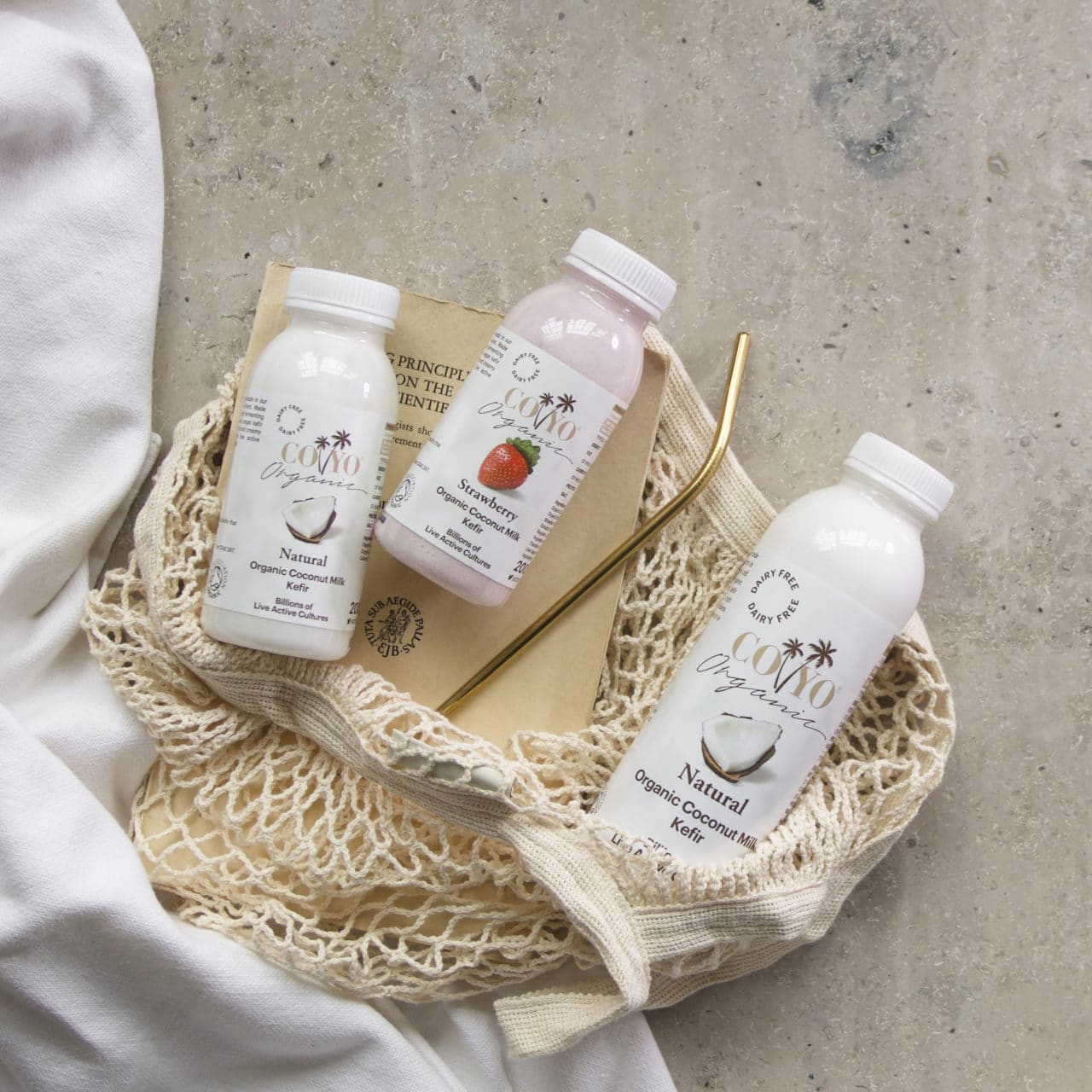 Dairy-free yoghurt brand, COYO has launched what it says is the UK's first Organic Coconut Milk Kefir range.
Available in Natural and Strawberry, the creamy dairy-free artisan range is made by fermenting organic coconut milk for 12 hours with 14 different live vegan kefir cultures including Lactobacillus plantarum and Bifidobacterium BB12 which can support gut health.
Containing 50% pure coconut and blended with filtered water, the kefir is a source of potassium, protein, calcium, magnesium, fibre, vitamin B-12 and vitamin D, and is refined sugar-free.
All COYO products are all-natural and made from whole ingredients. They are free from dairy, lactose, gluten and soya.
The COYO Kefir range is completely organic and carries the Soil Association accreditation. It is available in 200ml bottles, with Natural also available in 500ml.
Come and see COYO at NPE on Stand R22A