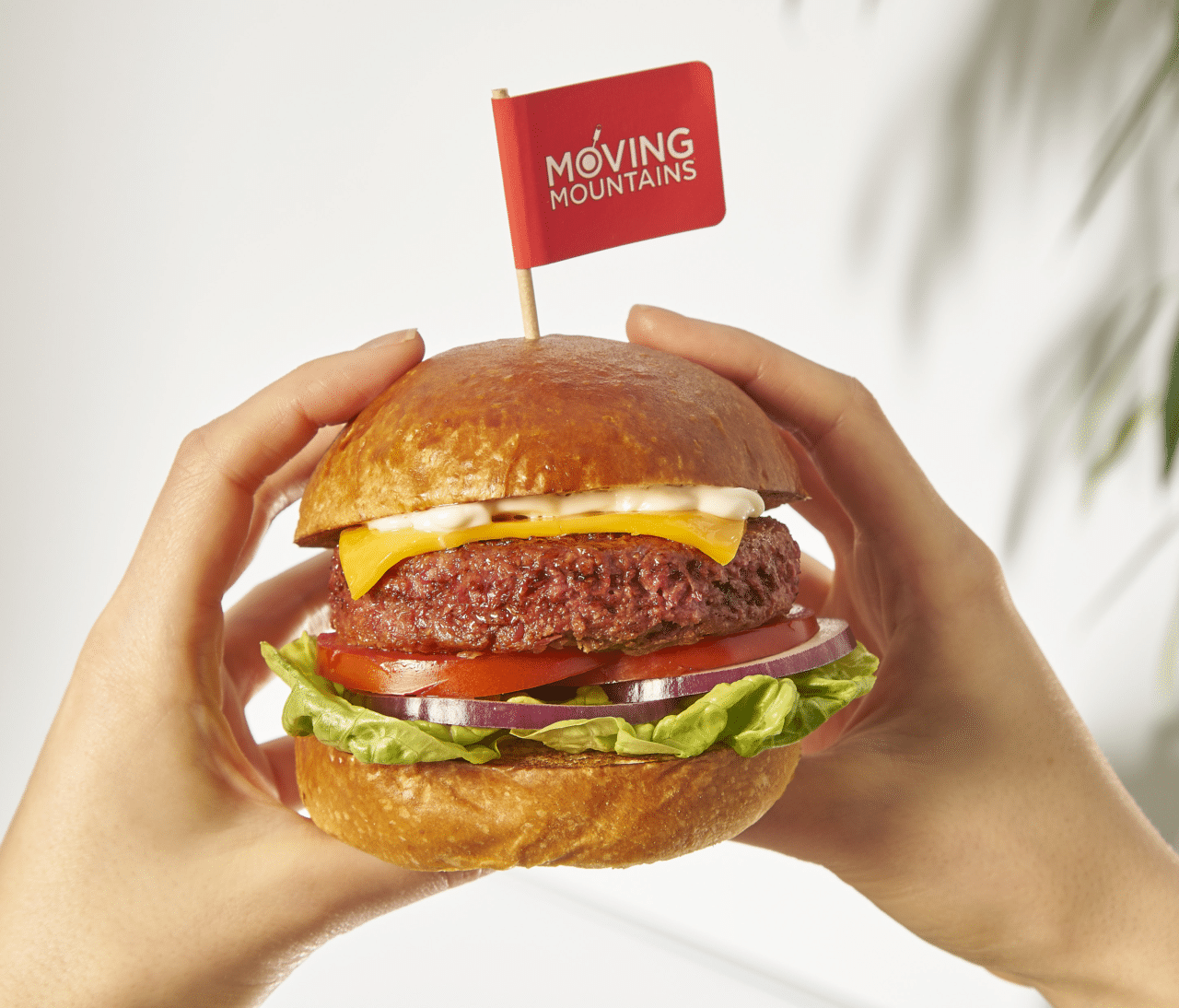 British start-up Moving Mountains has introduced the B12 Burger, a plant-based burger that is said to sizzle, taste and bleed like meat.
Designed as a sustainable option, requiring less land and water, and producing less greenhouse emissions than meat, the plant-based burger is targeted at vegetarian, vegans as well as the burgeoning flexitarian market, with the company claiming it will 'convert even the most committed carnivores'.
The GM-free B12 Burger is 100% raw plant meat and looks like a regular patty. The company says that when perfectly cooked, the burger bleeds through the middle – with beetroot juice instead of animal blood.
The burger is made from: wheat and soya protein to give a fibrous texture akin to the bite and depth of a traditional burger; beetroot juice; potatoes to provide a slightly crispy, grilled crust; mushrooms for a succulent texture; and coconut oil. The company has also added vitamin B12, which the company says is traditionally associated with red meats, so the burgers can compete with beef burgers with regard to essential nutrients.
"We are a British brand making a huge leap in food innovation," says company founder Simeon Van der Molen. "We launched the Moving Mountains B12 Burger to create a real solution for food that is sustainable but doesn't compromise on taste, therefore providing a viable alternative for vegans, vegetarians, flexitarians and traditional meat eaters."
"Moving Mountains has been over two years in the making with UK scientists, chefs and farmers, and we're excited to allow consumers to bite into a future that is better for their health and the health of our planet."
Each Moving Mountains B12 burger is cholesterol-free, contains 20g of plant protein, is vegan and free-from antibiotics and hormones. The frozen patties come in packs of two.