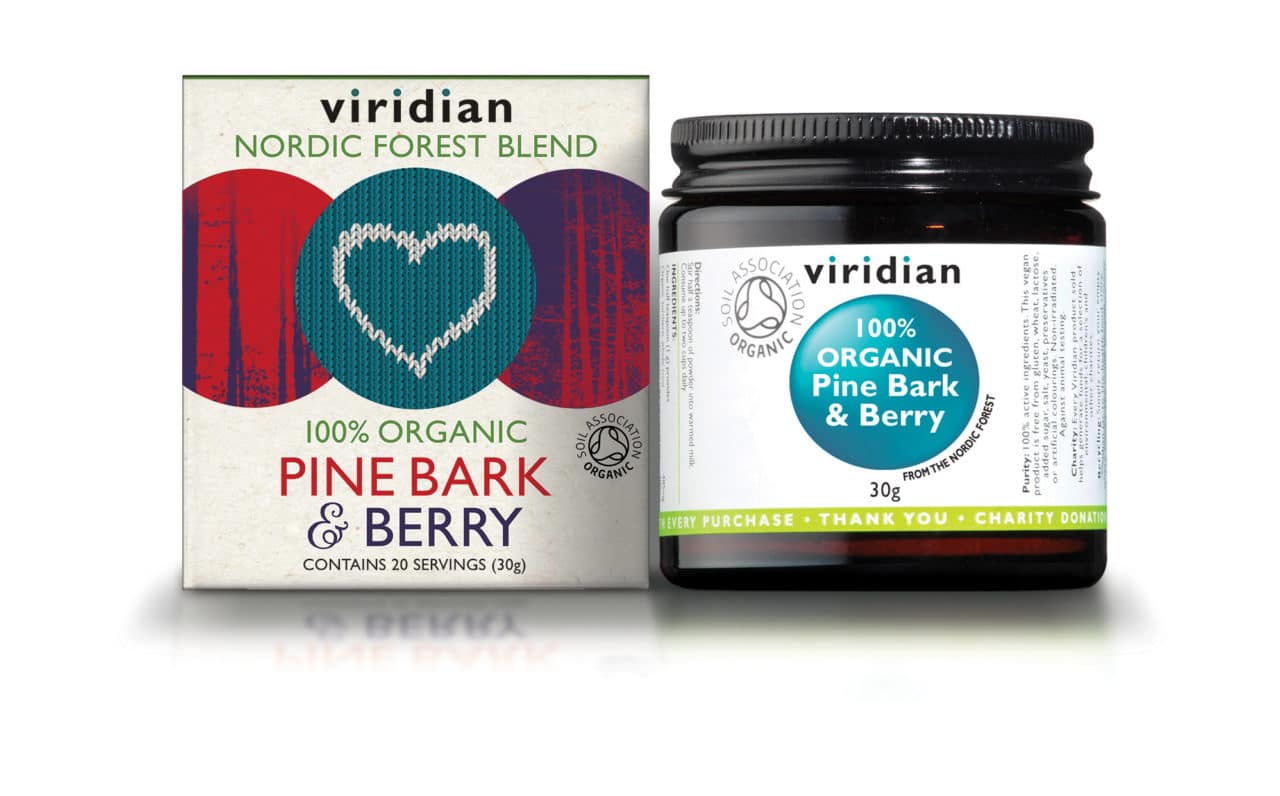 Following on from the success of its 100% Organic Curcumin Latte, ethical supplements company Viridian Nutrition has launched two further certified organic functional drinks.
Nordic Forest Blend Organic Pine Bark & Berry is produced using organic wild red lingonberries and bilberries blended with proanthocyanidin-rich Arctic pine bark and Arctic bilberry extracts, all sourced from Finnish Lapland.
Certified organic by the Soil Association, the ingredients are sustainably harvested and carefully blended to create a tasty drink. Each 30g jar contains 20 servings.
The Nordic Forest Blend 100% Organic Wild Chaga & Raw Cacao beverage combines potent wild Nordic chaga extract with flavanol-rich cacao from the Peruvian rainforest.
Harvested in two hemispheres, from organically certified forests to ensure purity and sustainability, each 30g jar contains 30 servings.
Both nutrient-dense drinks were formulated in response to research papers on anti-ageing and cell protection. "While sales of encapsulated and liquid supplements continue to grow, there is increasing interest in other delivery forms such as functional drinks," explains Aimee Benbow, Viridian's head of technical services.
"Formulating a pleasant-tasting drink with meaningful levels of organic extracts and whole plants can be a challenge, as Viridian refuses to add artificial flavours to mask the taste, but we believe we've cracked it, without the use of any nasty additives at all."