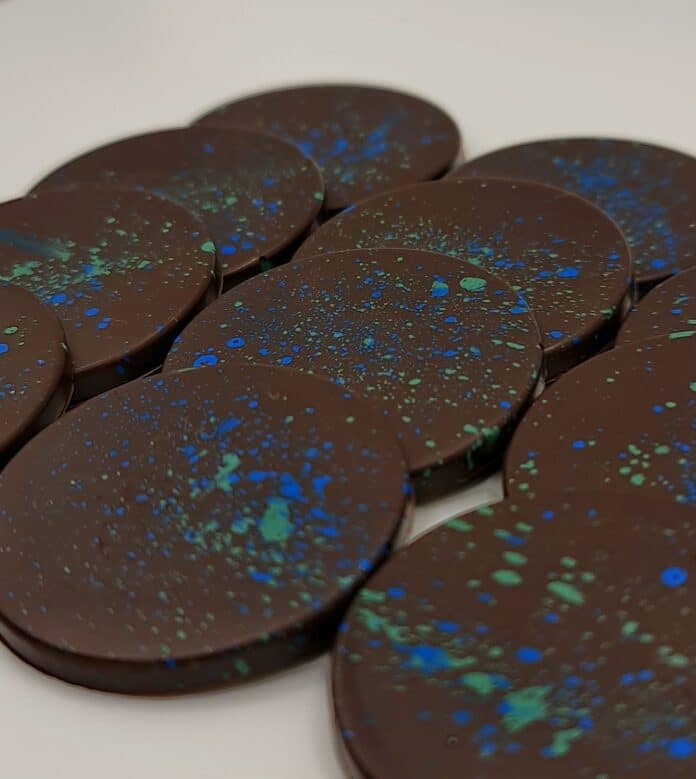 UK food tech start-up WNWN (pronounced 'win-win') Food Labs has launched what it is positioning as the world's first cacao-free chocolate, made by applying traditional fermentation techniques to plant-based ingredients.
Created with an in-house chocolatier and using a proprietary process which transforms sustainable ingredients including British barley and carob into alt-chocolate thins that 'tastes, melts, snaps and bakes' like regular chocolate.
The fledgling company says the process produces a flavour profile that 'mirrors the complexity and make-up of chocolate' and the thins have melt-in-the-mouth properties, notes of sticky toffee pudding, dates and cherries, along with a rich, buttery finish.
WNWN's primary aim was to create an alt-chocolate produced 'without the child labour, slave labour, deforestation and outsized carbon footprint of conventional cacao'. "Chocolate has a truly dark side with more than a million child laborers estimated to work in Ivory Coast and Ghana, where three-quarters of the world's cacao is grown, and more CO2 emissions pound for pound than cheese, lamb or chicken," says WNWN co-founder and CTO Dr Johnny Drain. "Using fermentation, we're able to create a suite of the same flavour compounds found in cacao. We can dial up certain aromas and even adjust the acidity to bring out notes found in premium single-origin chocolates."
Adds CEO and co-founder Ahrum Pak: "We've been able to scale rapidly, due in part to the use of widely available ingredients and production methods that don't require regulatory approval or expensive platforms. As the first in the world to have a cacao-free chocolate product for sale, we can now begin building partnerships to supply brands with sustainable, ethically sourced ingredients."
The non-cacao chocolate is caffeine- and palm oil-free, lower in sugar than comparable products and releases around 80% fewer CO2 emissions. It is also theobromine-free, so won't harm dogs.
Boxes of WNWN's limited release alt-choc thins are available from 18 May through its website.