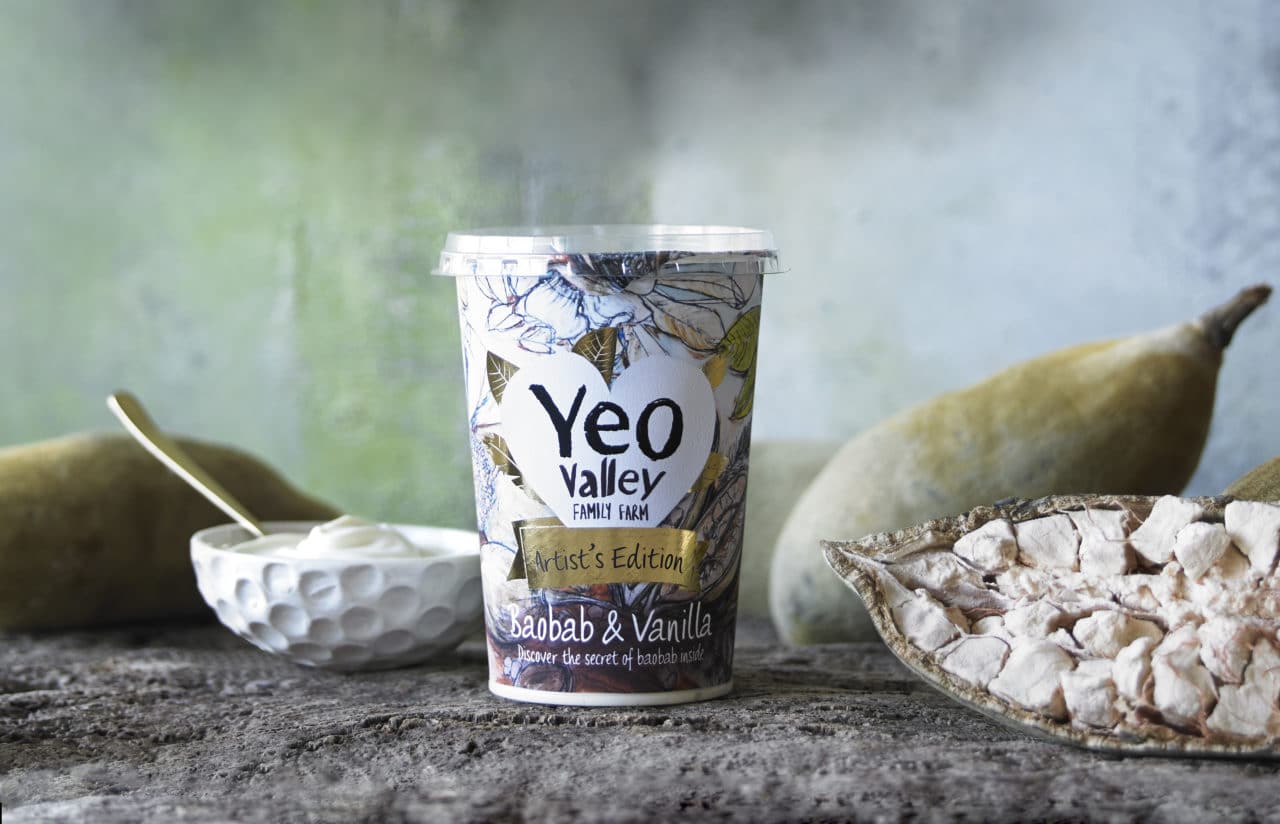 This month Yeo Valley is launching its Artist's Edition Baobab & Vanilla Yoghurt, produced with baobab sourced and supplied by Organic Herb Trading.
"We're delighted to bring baobab yogurt to the UK, it's such an exciting new ingredient which we hope our customers will love," says Tim Mead of Yeo Valley. "Working with Organic Herb Trading allows Yeo Valley to source baobab through its relationship with B'Ayoba. It's a special partnership which makes sure that the rural communities which collect the fruit really benefit."
Mike Brook, founder of Organic Herb Trading, adds: "Baobab is a remarkable superfruit with incredible properties, and this project with Yeo Valley represents a fantastic opportunity for consumers to discover this wonderful product. Long-standing relationships with our suppliers are really important to us, and we are delighted to be able to extend our partnership with Gus Le Breton at B'Ayoba, to pioneering organic businesses such as Yeo Valley."
B'Ayoba in Zimbabwe is a leading producer of Baobab products, ethically and sustainably wild-harvested by rural communities in Zimbabwe.