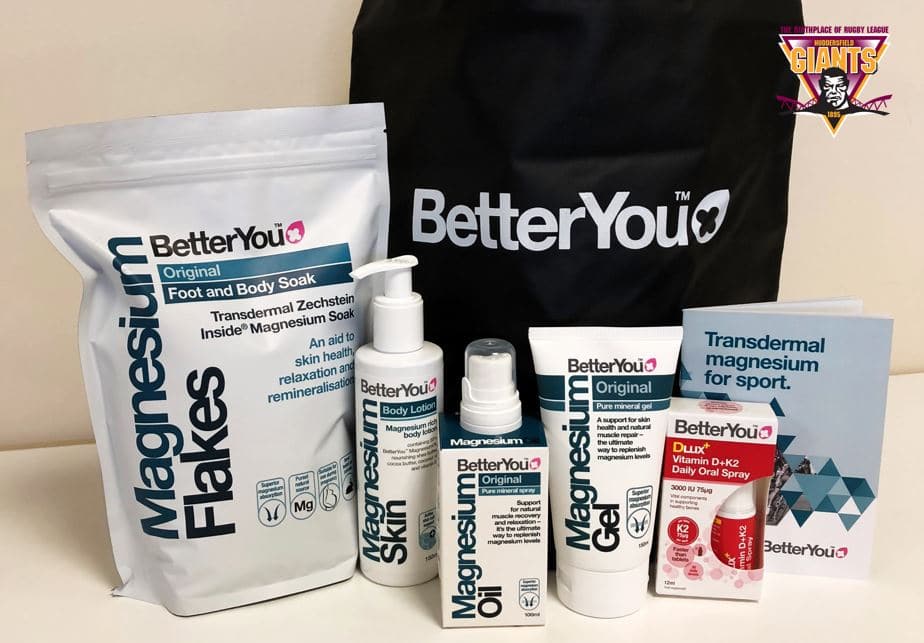 A new partnership between BetterYou and the Huddersfield Giants will see the rugby league players provided with the brand's magnesium, vitamin D3 and K2 products.
"We're proud to be supporting the Huddersfield Giants for the 2018 season," says Andrew Thomas, founder and MD of BetterYou. "By building our transdermal magnesium and oral vitamin spray products into their daily routine, the players will see an impact on their athletic performance, recovery and even quality of sleep.
"Athletic endurance and strength performance increase significantly when a large amount of magnesium is given to the body. Even a small shortfall in magnesium intake can seriously impair athletic performance and increase chance of injury.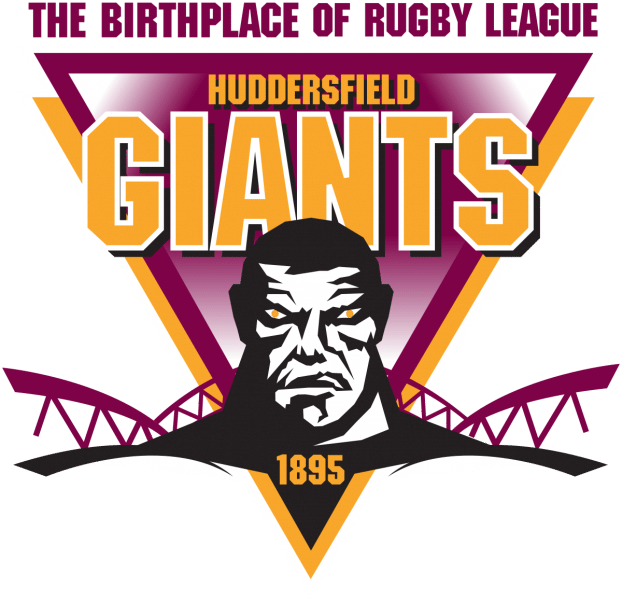 "By building a recovery routine using our magnesium bath flakes, body sprays and gel, the players are able to easily absorb high amounts of this vital mineral directly through the skin.
"We are also supplementing the players with vitamins D and K2 (MK-7), which are vital for bone and heart health along with building immunity and boosting energy levels."
Commenting on the new deal, Giants commercial director, Andrew Watson said: "We're delighted to welcome BetterYou as a Recovery Partner to the Club. The products that they supply are very important when it comes to us looking at the wellbeing of the players and making sure that they are in a peak physical condition.
"Without the players this Club would cease to be, so to be able to provide them with an array of effective products from such a prestigious and well-respected company in BetterYou is a real coup for the Club.
"I'd like to thank Better You for their support of the Club and I'm excited to work alongside them in the future."