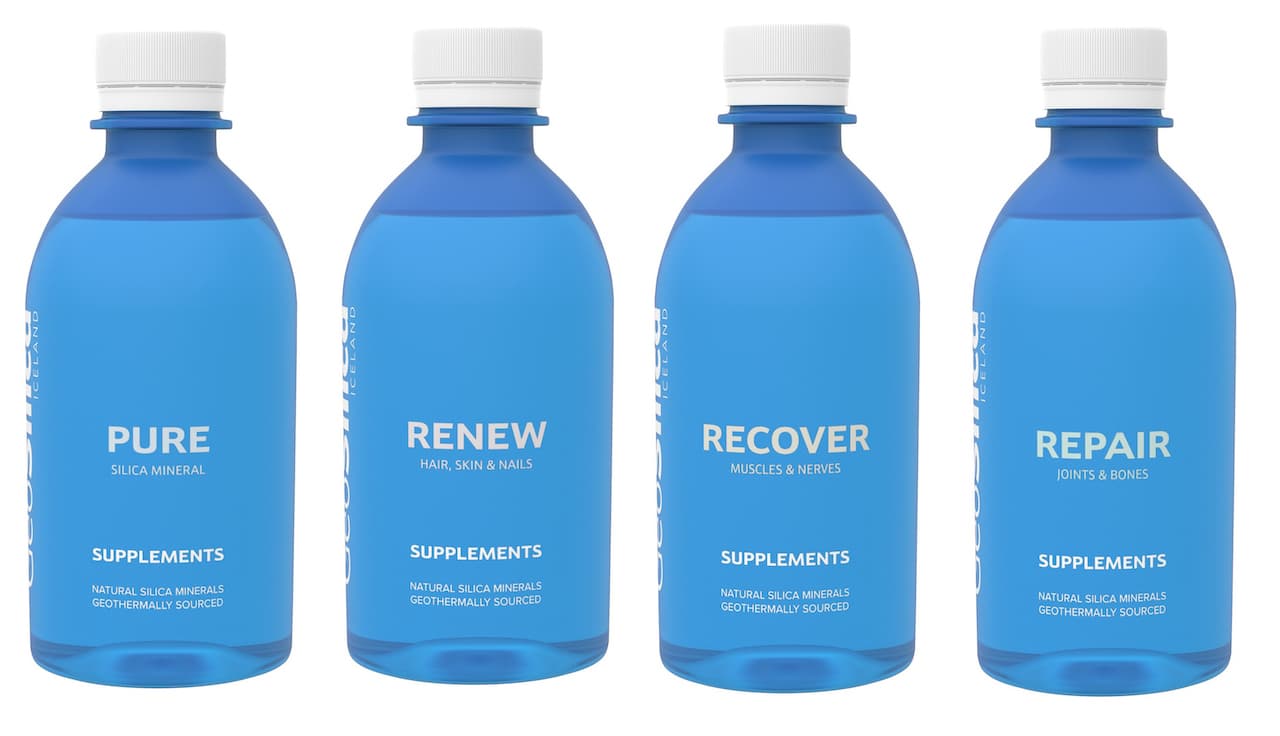 Now available to the UK market through Ecobrands Ltd comes geoSilica, a range of award-winning silica supplements from Iceland.
GeoSilica Iceland has developed four liquid silica supplements, including three with additional targeted support:
Silica is 100% natural geothermal silica in pure Icelandic water, with nothing added
Renew combines silica with zinc and copper to strengthen nails and hair, reducing split ends and hair loss, and support skin health, reducing the appearance of micro-wrinkles and repairing skin damage from the sun
Repair has added manganese to support bone health and joints. It aims to strengthen bones, connective tissue, ligaments, cartilage and sinew. Manganese helps maintain normal bone growth, is essential for fat and protein metabolism and contributes to the health of the nervous and immune systems
Recover is designed to reduce the number of injuries among athletes and those who regularly exercise. With added magnesium, it aims to promote normal nerve and muscle function. Magnesium promotes healthy electrolyte balance, reduces fatigue and supports the nervous system.
Silica contributes to calcium balance for improved hair, skin and nails, collagen production for healthy skin, bones and connective tissue, and it helps to reduce cholesterol. The silica is sourced from geothermal water deep within Iceland's volcanic earth.
Each 300ml bottle contains 6,000mg/300ml of silica, equivalent to 30 servings or one month's supply.