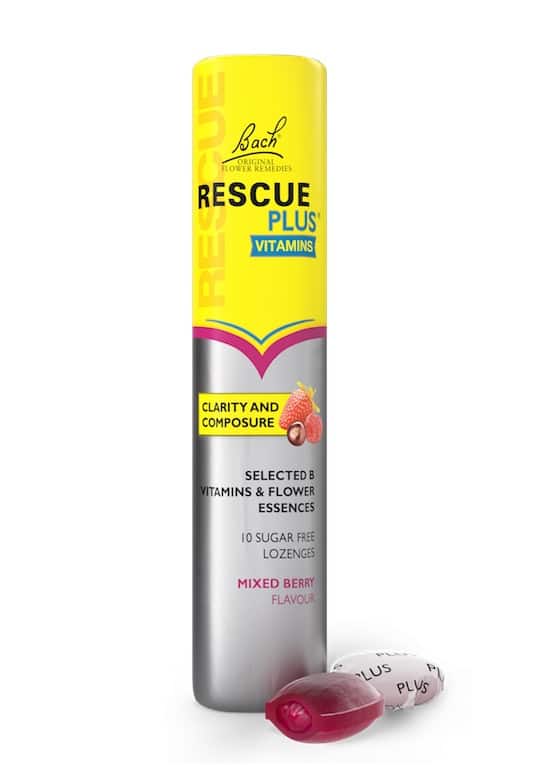 RESCUE has introduced a new Berry flavour of its RESCUE PLUS Lozenge, featuring a new pack design which aims to increase visual standout on shelf as well as highlighting the products' 'clarity and composure' message.
Each sugar-free RESCUE PLUS Lozenge Berry combines vitamin B5 and B12 with four drops of a specially blended combination of five Bach Original Flower Essences in a soothing liquid centre.
"Increasingly consumers are looking for on-the-go products to help support their busy lifestyles, so we wanted to extend brand appeal to new users with our Lozenge Berry variation," says brand manager Emma Goessen. "The product encompasses the convenient and familiar format of the original RESCUE PLUS Lozenge but this time with a fruity mixed berry flavour that's loved by consumers."
The launch is being supported by a fully integrated campaign that will see the updated 'Breathe' creative on tube and train car panels as well as station platforms. There will also be tips and advice on managing busy lifestyles from key health and lifestyle social influencers, as well as standout assets featured on the RESCUE site and Facebook and Instagram accounts. The campaign will be aligned and supported with in-store promotions.