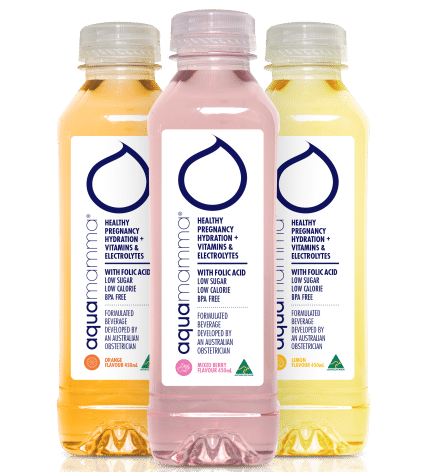 Natural hydration water Aquamamma is making its European debut in London at Natural & Organic Products Europe this April.
Developed by Australian obstetrician, Dr Robert Buist, Aquamamma has been created to provide women with a healthy way to stay hydrated during pregnancy and after giving birth.
Aquamamma is available in three flavours: Lemon, Orange, Coconut and Mixed Berry.
The waters are low in sugar, at 2.5g per 100ml, and sodium and have added folic acid. They have no artificial flavours or sweeteners and come in BP-free bottles.