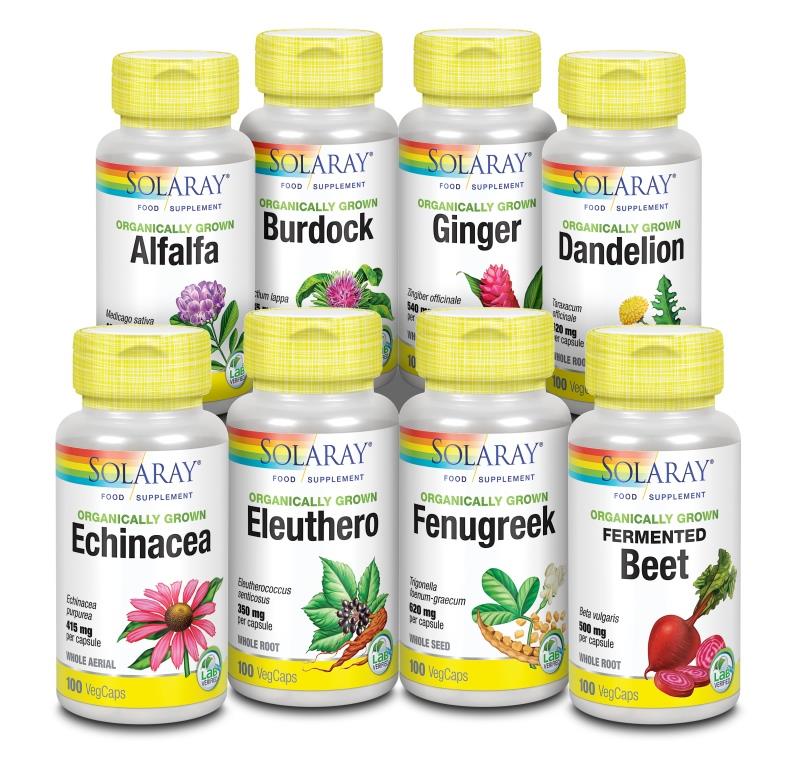 Reacting to increasing consumer concern about the levels of colouring agents, preservatives and fillers included in natural supplements, Solaray has rolled out a range of organic, excipient-free herbs.
Products included in the range include Fermented Beet, Dandelion, Fenugreek, Alfalfa, Burdock, Ginger and Echinacea.
"Substances such as magnesium stearate and soy are commonly used as fillers in supplement formulas, but have been associated with harmful side effects and can alter the product's concentration and efficacy," says Dr Nicholas Kelly, director of UK operations at Solaray. "We wanted to develop a range of high-quality, excipient-free herbs in their purest form, so that consumers know exactly what they're taking and are safe in the knowledge that these are 100% safe to use for prolonged periods."
Solaray has also introduced a range of fermented mushrooms, including Lion's Mane, Cordyceps and Turkey Tail. Discussing the benefits of fermented products, Dr Kelly explains: "There are a number of health benefits associated with mushrooms prepared in this way. Fermentation aids in the breakdown of key nutrients, permitting maximum absorption by the body. Studies also suggest that fermentation increases production of additional antioxidants, which are then better absorbed than their unfermented counterparts."
The new products are part of Solaray's plan to drive the brand forward in 2018, and it plans to introduce over 100 new products in the UK this year.