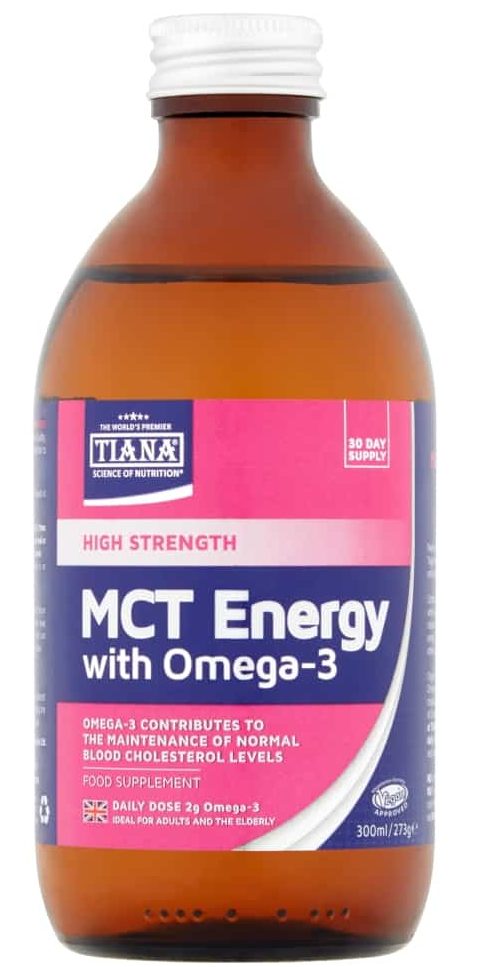 Tiana Fairtrade Organics has entered the supplements market with the launch of two new products: High Strength 100% MCT Energy and High Strength MCT Energy with Omega-3.
Both MCT Energy supplements are produced using 100% MCT extracted from premium organic raw extra virgin coconut oil and aim to reduce tiredness, fatigue, improve immune systems and aid fighting germs and candida infections.
Tiana says that unlike other MCT products Tiana 100% MCT contains the important fatty acids caproic, caprylic, capric and lauric.
The products are vegan, flavourless and odourless and available in 300ml and 500ml recyclable glass bottles.
"Health and wellbeing is at the core of everything we do, so we are very excited about launching these hugely beneficial supplements, which can be a game changer in conjunction with a well-balanced diet and active lifestyle," comments brand founder Tanya Harris. "MCT has incredible health benefits and our high strength 100% MCT are the very best and purest on the market containing all four of the vital fatty acids to ensure a healthy, strong and energised mind and body."
TIANA High Strength MCT Energy with Omega-3 provides a daily dose of 2g of omega-3 to maintain normal cholesterol levels, as part of a healthy balanced diet and lifestyle. High Strength MCT Energy with Omega-3 can be taken as a food supplement with or following a meal – whereas High Strength 100% MCT Energy can be mixed with coffee, smoothies, juices, yogurts, dressings and other food and drinks but must not be taken on an empty stomach.