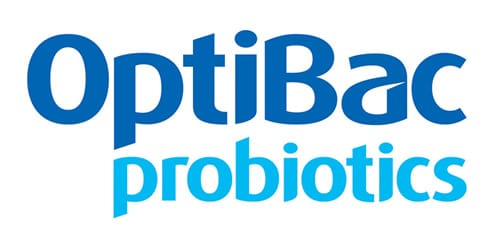 Internal Trainer
OptiBac Probiotics
Company description
Wren Laboratories is a healthcare company that develops, markets and sells probiotic products, which are backed by scientific research, under the brand name 'OptiBac Probiotics'. The Hampshire based, family business is one of the fastest growing companies in the Natural Products Industry. The company is committed to producing quality products and providing excellent customer service through a team of highly knowledgeable trade & consumer-focussed reps. The team members' high level of expertise and their passion for continuous learning represent key company strengths.
Job purpose
To ensure every team member is equipped with the knowledge of the products, and probiotics in general, that they need in order to perform their jobs optimally. To coach team members who perform external training on their training skills, developing their competency and ability. The Internal Trainer is required to train on many different levels (from the basics to training Nutritional Therapists), evaluate training needs and contribute to the writing of training materials and programmes where appropriate.
Key responsibilities
Train all new starts to the business on probiotics and our products
Coach team members to improve their training and presentation skills ('Train the trainer')
Build annual training programme and prepare teaching plans

Tailored to each team eg Telesales, Sales reps

Evaluate training outcomes
Be involved in the production of handouts, instructional materials, aids and manuals in conjunction with the Technical & Marketing teams
Work with the accelerated learning "SIPCOR" framework
Periodically evaluate ongoing programmes to ensure that they reflect any changes
Travel to meet sales reps in Ireland and around the UK on roughly a monthly basis
Be the point of contact for day to day product training enquiries within the company
Proactively give and receive feedback
Qualifications
Educated to degree level or equivalent qualification
Full driving licence
The following qualifications are advantageous:

Biology/ Physiology/ Naturopathy/ Nutrition
Experience
2 years minimum relevant experience as a Trainer in the work place
The following experience is advantageous:

Working in natural products, consumer healthcare, OTC or pharmaceutical industries
Qualities
Excellent training skills with experience working in an accelerated learning framework
Ability to inspire, train, develop and coach others
Excellent organisational skills, logical thinking and ability to prioritise
Self-motivated and hard working
Ability to communicate at various levels of detail, and in different contexts e.g. broad brush, scientific/ theoretical, consumer-oriented, commercial
Good presentation skills
Ability to work well with remote team members, maintaining regular contact with colleagues based elsewhere
Appreciation for the value of joining a small company
Ability to interpret clinical trials and breakdown the information for different audiences is advantageous
Hours, Location & Salary
Full time, permanent position (applicants wishing to work 4 days a week will also be considered)
Based in the Hampshire Head Office
Competitive salary based on experience and qualifications
To apply
Please send a CV and covering letter to Farah Janmohamed at

[email protected]

. Any applications without a cover letter will not be considered. The successful candidate will carefully read the job description and detail in their letter, the skills and experience that make them suitable for all aspects of the role.
Deadline for applications is 18th March 2018. Applications sent after this date may not be reviewed. We cannot guarantee a response to all candidates. We may start interviewing as soon as we received applications so please apply as early as possible.
For more company information
– Please visit www.optibacprobiotics.co.uk