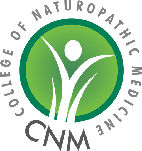 PR Manager – East Grinstead
CNM (College of Naturopathic Medicine)
CNM (College of Naturopathic Medicine) trains future health professionals in natural therapies, Established in 1998, CNM is one of the leading colleges in Europe and has its head office in East Grinstead, UK, from where the company services its 10 colleges in the UK and Ireland. For this central office we are now looking for the following:
A creative, ambitious and driven person interested in working as a PR Manager
You are first and foremost highly productive and skilled in developing, implementing and managing PR. You know how to promote a company's success internally and externally.
You are a leader who is achieving set goals.
This is a challenging role which requires skills, attention to detail and the ability to use initiative. Our expectations of you will be high.
Responsibilities
Some of the things you will be responsible for but not limited to;
Collect and summarise successes and achievements within CNM and make them
known to our various publics inside and outside of the company, so that the company is well-thought of:
Seeking selected media placement of articles, contribution of expert comments, graduate stories etc.
Commissioning, editing, and writing appropriate articles for specific media.
Reviewing advertising opportunities and complying with a budget.
Developing interesting stories from students, graduates and lecturers.
Contributing to e-news shots to various CNM 'publics'.
Arranging the content and production of adverts.
Contributing to overview of new CNM literature.
You will work from our offices in East Grinstead and from there support our 10 colleges in the UK and Ireland.  
You must be a hard worker and well organised as you will be responsible for a very vital part of our company. You will need to show us work you have done and your achievements to date. This could be a portfolio or website etc.
Does this sound like an interesting opportunity for you? If so, send your application to [email protected]
Contact Details