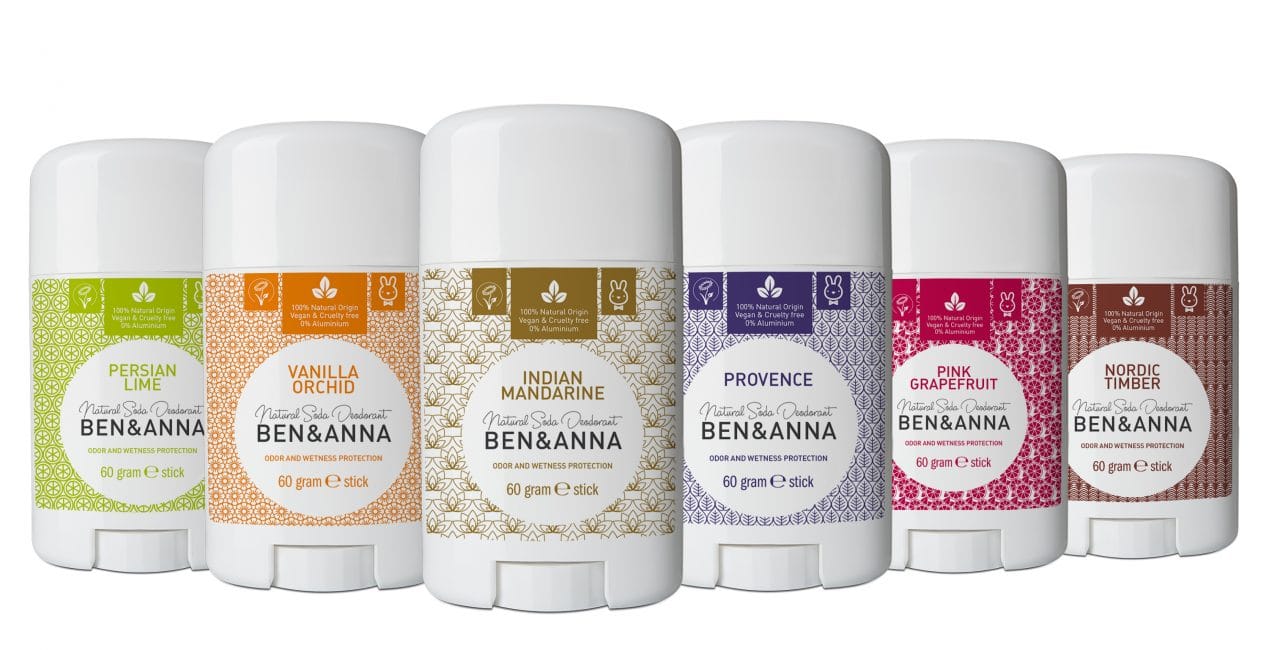 A new natural and organic brand has launched with a six-strong range of vegan Natural Soda Deodorants to 'keep sweat at bay and skin happy'.
Certified by NATRUE, the deodorants contain baking soda – known for its antibacterial properties – along with softening shea butter and arrowroot, which narrows the pores and helps keep skin dry.
The varieties on offer are: Persian Lime, Vanilla Orchid, Indian Mandarine, Provence, Pink Grapefruit and Nordic Timber.
The brand claims that the safe formulation – which is free from aluminium and other potentially harmful chemicals – can compete with any high street brand in terms of effectiveness.
"There are plenty of natural deodorants on the market, but few that deliver on their promises," says Graeme Hume, MD of Pravera, which distributes the range in the UK. "That's why it's so exciting to see Ben & Anna Soda Deodorants enter the market with a product that really works and that is certified natural and organic by NATRUE and certified vegan. The branding is as spot-on as its formulation and we expect it to do extremely well in health stores across the UK."